12 Aug

Using essential oils is one of the most effective ways to achieve beautiful, shiny and strong hair. Essential oils help to cleanse the scalp properly, both from oil and residual from hair care products. In addition, essential oils help to heal scalp diseases, stop hair loss and accelerate hair growth.
Essential oils have the ability to balance your scalp, stimulate blood circulation and activate your skin to heal. These wonderful oils could definitely be part of your bath or shower rituals
For the beauty world, essential oils are ideal gifts of nature to help make caring for oneself and healing healthier. If you are tired of various beauty products that are high in toxins and you no longer want to come in contact with them, then with essential oils you can breathe more easily. La Tene essential oils are 100% natural and genuine. This means that they do not contain any scary additives. The use of essential oils in hair care also helps boost the immune system and improve overall health. These are natural remedies for healing not only for your physical body but also for your emotional and mental body.
Essential oils can provide hair healing properties when added to shampoo or conditioner during the main wash. You can offer healing to your scalp by using both oil-based masks and using them in the finishing touch. It is especially useful to use a variety of essential oils during your hair wash if you have particularly thick and fluffy hair like mine. Washing these types of hair is sometimes a challenge and if essential oils help you clean your hair quickly, easily and comfortably, why not make your life easier.
1. CEDARWOOD HEALS THE SCALP AND ACCELERATES THE HAIR GROWTH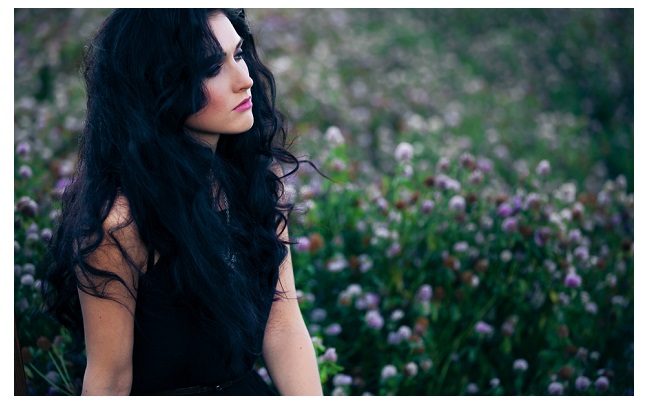 Cedarwood essential oil heals the scalp, helping to regulate the activity of its sebaceous glands and improving the regeneration of skin cells on the scalp. This, in turn, means that Cedarwood essential oil helps to prevent a condition where hair cannot grow. Try this oil if you have problems with hair loss or poor hair growth. To do this, apply about 10 drops of essential oil with 8 teaspoons of olive oil on your scalp. Hold this mixture on your scalp for about 5-10 minutes and then wash your head thoroughly. Repeat this procedure with each subsequent head wash until you feel that your scalp has become cleaner and your hair stronger and more beautiful. Continue as long as your scalp is comfortable with it and stop as soon as you experience irritation or discomfort.
2. LAVENDER MAKES HAIR TO GROW
Lavender essential oil promotes hair growth, so it is useful for anyone who feels that their hair is not thick enough or has problems with thinning or hair loss. Massage lavender essential oil on the scalp, for example, with olive oil. Leave this mixture on the scalp for about ten minutes and then rinse thoroughly. Repeat the procedure at the next hair wash.

In addition to hair growth, this procedure helps to cleanse your scalp from dandruff.
3. SAGE PREVENTS HAIR LOSS
Sage essential oil can be a solution to the problem of hair loss. There are many different reasons for hair loss, and Sage helps first and foremost when it comes to hormonal issues. To do this, add a few drops of essential oil to a small bowl and then pour the bowl full of olive oil. Apply all the oil to your scalp and massage well. Let the healing oil stand for about ten minutes and then wash your head thoroughly with shampoo. Do this once a week to give your hair the power to heal. In addition, Sage cleanses the oily scalp and removes dandruff.
4. LEMONGRASS MAKES THE HAIR STRONG
Lemongrass essential oil strengthens hair, cleanses the scalp and is known to have lice killing effect. Just before the hair wash, mix a few drops of Lemongrass essential oil with several tablespoons of olive oil. Apply this mixture to your scalp and massage it thoroughly into your scalp. Let this mixture stand for at least ten minutes and then rinse thoroughly with shampoo.
5. PEPPERMINT MAKES YOUR HAIR HEALTHY AND RELIEVES THE SCALP FROM DANDRUFF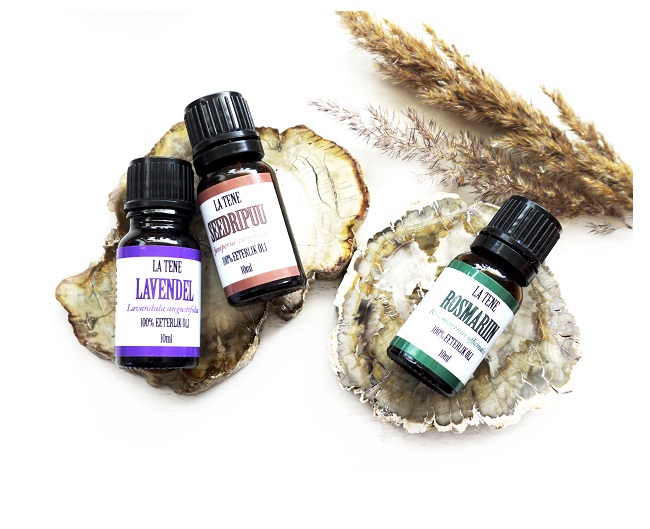 Peppermint essential oil has a great effect on the hair and scalp. This helps to make the hair stronger and thicker. To do this, drip 5-8 drops of essential oil into your favourite shampoo and wash your head with this mixture. In addition, this essential oil gives your hair the spirit of life, helps cleanse and keep your scalp clean. The peppermint essential oil helps to remove dirt from the scalp, helps to remove dandruff and prevent it from forming.
6. YLANG YLANG IMPROVES HAIR GROWTH
Ylang Ylang is a useful hair healer. When washing your hair, drip a few drops of essential oil into your shampoo or conditioner and wash your hair as usual. Ylang Ylang heals hair, cleans the scalp, helps hair to grow stronger and makes it beautiful. Besides Ylang Ylang, Cedarwood essential oil is very useful in hair care. These oils can be used together.
7. JUNIPER BERRY CLEANS THE SCALP
Juniper berry essential oil helps to deep cleanse the skin and is therefore useful for hair washing. Juniper berry essential oil is right for you if you are not able to clean your scalp properly or when different shampoos are not suitable for you and they constantly leave residues on your scalp and make you feel that your head is constantly dirty after washing. It releases residues and stimulates the scalp's circulation, which in turn promotes hair growth.
8. BERGAMOT FOR OILY SKIN
Bergamot essential oil helps if you have oily scalp and your hair tends to get dirty too quickly. To do this, drip a few drops of Bergamot essential oil into your shampoo and conditioner each time you wash. Bergamot essential oil helps to remove dirt on the scalp and toxins remaining from the hair dye or non-organic hair care products.
9. ROSEMARY CLEANS THE SCALP AND MAKES YOUR HAIR GROW FASTER
Rosemary essential oil helps hair to grow faster and better. If you have problems with hair growth, hair fall out, oily or excessively scurfy scalp and you want a solution, Rosemary oil may be the solution to your concerns.
10. MACADAMIA CARRIER OIL FOR PROBLEMATIC SCALP AND AS AN ALTERNATIVE CONDITIONER

Macadamia oil nurtures scalp fully and suits for you when your scalp is dry. How to know whether your scalp is dry? If so, then after washing your hair there will be white flakes in your hair (not yellow or greasy, but dry flakes) and afterwards you can feel that your hair is still dirty. The scalp may also itch. This means it's too dry and in the long term, it may cause hair fallout. I recommend having Macadamia carrier oil in your hair for 20 minutes before you wash your hair. Then wash your hair as usual. You can also add Cedarwood essential oil if your hair falls out. Cedarwood nurtures hair roots and makes them grow.

If you suffer from a more serious hair fall out, I recommend using l-lysine with Iron or special food supplement for hair. It can be caused by the lack of necessary nutrients.

Macadamia oil helps to improve the skin on the outside, the right nutrients from the inside. When you've been using Macadamia oil to nurture your scalp for a few months, you should notice the changes.

Macadamia oil makes hair silky soft, well combed, shiny and strong. After hair wash, you can massage a small amount of oil into your hair. Do this with damp hair so the water could help to distribute it evenly. Rub your hair gently between your hands and massage the oil into your scalp. If your hair is thin, then use very little oil, if thicker then more. Try out and sense how much is good for you. After drying you'll notice the good result. Hair will be left too oily when you used too much oil. In that case, wash your hair with water to get the exessive oil out and then you'll have nice and shiny hair. And you won't need any products full of chemicals!
Essential oils have a very strong effect and it is a good idea to test them first mixed with a carrier oil on the skin of your arm. If there is no redness or irritation, you can safely apply them on the scalp.
All of these nine essential oils can be added directly to the shampoo or made a hair mask with a carrier oil for a few minutes before washing the head. If your hair and scalp are very dirty, you can increase the amount of essential oil. This is the case if you know you are not sensitive to the oil you are using.
Create healthy solutions and ways to take care of yourself!
All health advice and information provided here is not health care information. They are based on Tene's own knowledge and personal opinion and recommendations. The use of essential oils is at the individual risk.