13 Sep

The romantic relationship is what most dreams of. This is something that most need, and for a good reason. As a human being, we are born with many different tasks that we all need to accomplish. Many tasks involve working with, collaborating with, learning from or contributing to other people. The pull to build a relationship and to be in it is encoded in our soul. This is all very good, in fact, but along the way there are break-ups from the person you love or dedicate yourself to. But parting is, for the most part, very difficult, devastating, and something that is very much feared. This has its own reason why so many are living through separation like that and experiencing very devastating energies. I'll help you understand why this is all like this. It will help you if you are at this stage of your life today or help you to understand why you were in a certain state of mind at that time. I send all of you love and support!
Break-up is death on your life line. The question is, in what sense? The life line is the process of getting your life from A to B, or rebirth to death. Break-up that takes place in your life, it creates a phase of death on this line of life where your physical body does not die, but there is an emotional and spiritual body. Death does not mean disappearing, wiping away, or a position where these do not exist. First of all, I want you to understand what death is so that you can move forward with my thought.
Death is the phase where we break down something, be it body, belief, purpose or whatever. Death is not just what most see as the end of the physical body. Death is the end, accompanied by great cleansing and rebirth. This is also the reason why we are always born again and move from one stage to another. Break-up, too, is a death where a great deal of deep cleansing takes place in your life, followed by rebirth and advancement.
Emotional and spiritual death must occur during the break-up. This will help you rebuild yourself at the right level. This is necessary for you to learn from your previous relationship, change yourself and create new energy within yourself. Doing this will help you move forward with new tasks in the most appropriate way.
But why is there so much fear for a break-up? There is a reason for this. My job is to help, enlighten and interpret people. In the process, I have learned many years ago why they are afraid of parting. This is a topic that many people are attending at my reception. The fear of this step is great, and one will come to hear whether it is a legitimate decision or not. But not always, there are those to whom I tell you that your desire to break up his dissatisfaction with yourself or something else. But there are those who feel right and who have nothing to offer each other in this life, and whose responsibilities are fulfilled and separation is the only decision. I need to help each person individually to find the right answer for them. I see this as the very right question to come to me. The fact that this topic has been very much a part of my working life and that I have helped a lot of relationships and letting the right people go their own way has helped me come to the conclusion of why this topic is so difficult at all. I would like to share this topic with you, hoping it will help you.
Many people who fear death are also afraid to break up. But you ask yourself, are you afraid of death? Would you be ready to leave tomorrow, for example? Analyze your attitude towards death! If you have fear for it, then you are also afraid of breaking up. Most likely not because your intuition speaks to you, but the fear inside you speaks to you – the two are completely different. In order not to fear separation, one must learn to let go of the fear of death. I'm not going to lie to you or anyone else because it's not easy to get rid of it. If it exists within you, it is one of many unlearned tasks in your book of destiny. A task that you will have to learn at some point, whether in this life or in the next. The truth is, it has to be learned at some point, one of the great tasks of the soul. Therefore, it is also very difficult to learn. The bigger the task, the more complex and overwhelming the learning process is. Because there are so many people who fear death, there are many who are afraid of parting. Breaking up is death, but it doesn't include the death of the physical body, that's the difference.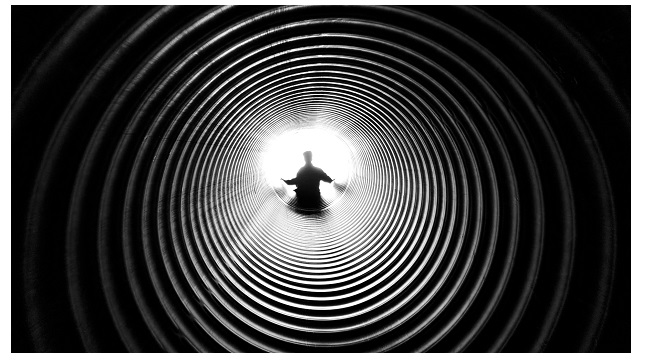 There are people who, due to break-up, also take along what they call their own body, i.e. commit suicide. This only happens because one cannot accept death. Sounds very controversial, but it is. Those who have gone through it or who have had thoughts in that direction share the common feeling that they no longer find meaning in life. This same feeling arises from emotional and spiritual death. This is definitely something that should not be allowed to happen, and it is a misinterpretation of the death of these bodies. It involves attacking the life of one's physical body. I repeat this must not happen!
Death following a break-up in your life gives you the opportunity to rebuild yourself on a whole other level, giving you the opportunity to choose a new path of destiny. What choice someone makes in such a situation is everyone's decision. There are those who get stuck and punish themselves in the process, those who invest time and love in themselves and create a new personality, and those who get stuck in jealousy and bitterness and take a very dire course. After a break-up, death and rebirth occur in everyone. The new path you choose is all in your own hands. I advise everyone to move on, to pursue themselves, to keep faith and hope, above all in love. Remember – you are always worth the best, not the worst, so treat yourself well at rebirth and stop walking the wrong path.
If a break-up has taken place and you cannot let go of the person with whom it all happened, this is a sign in your very own book of destiny, that you have not learned how to let go. This is another task that we all have to learn, and it is one of the most difficult tasks. The question is, why are there so hard lessons to be learned from separation? This is so you don't make hasty decisions, because human relationships and the spiritual connections between them are profound. Everything that is profound includes important lessons and messages that live itself will help you to hold on to in time, so you just don't let them down easily. But it is a challenge when it comes to releasing, and it already requires your spiritual strength. If there is none, then it's hard.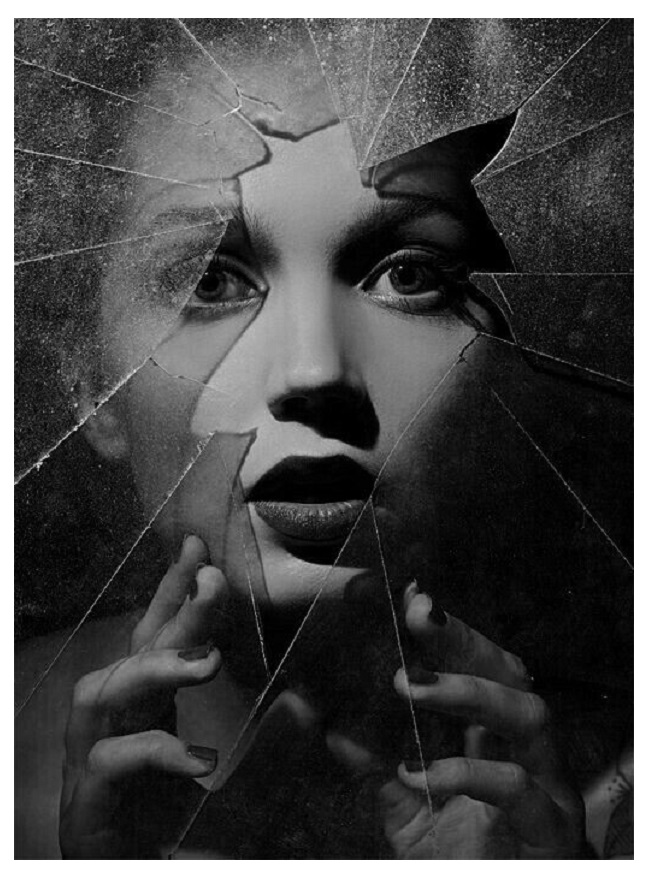 My desire and call to you or someone you need to motivate and inspire at this point are – once the separation has happened, stand up, move on, and maintain a love for life and for yourself. Remind yourself that this is not the end of the world, it is just the end of one stage and the beginning of another. If you have a soul inside your body and it hasn't flown out of there, you need to continue to work with your feet on the ground. Your short time in this body and your name needs to live as valuable as possible.
For those who have gone through a break-up or have not been able to get out of the emotional void that comes with it, I recommend a proper aura cleanse. I give you some thoughts and inspiration on how to heal yourself and let go of this situation – all to help you get on with life and to be reborn.
A liberating and revitalizing aura cleaning:
Introduce Aura restorative, purifying and hope-giving crystals for everyday wear. These include Rock Crystal, Phantom Quartz, Girasol or Actinolite Quartz. It would be advisable to use at least two of them at a time. These are the best crystals that can revive the energies that the soul needs for life. Wearing them over a long period of time will help you create a new and better personality, helping you unconsciously find the right path and get out of the situation you're stuck with.
Of course, there are also crystals that relieve the pain of the soul, and I recommend that you wear them when you have gone from depression to apathy, have become lethargic, and are very emotionally broken. In this case, Apache Tear, Rhodonite, Black Obsidian and other Obsidians will help.
In addition to crystals, essential oils, are also of great help, and it is particularly useful to burn Thyme, Basil and Black Pepper essential oils. The oils of these herbs help relieve your soul pain, sorrow and restore your faith in yourself and life. Thyme and Basil are oils that heal the Heart chakra, use it in an oil lamp or apply it to your body, the Heart chakra region. Black pepper helps to block self-destructive behaviours and free you from the vicious circle you have fallen into because of a breakup.
Also, drink herbal teas for restoring the aura field, made from garden sage, mint, balm leaves or peppermint. These are herbs that can purify the Aura and heal the Heart chakra. The heart chakra is the one that gets the hardest hit in such a situation and needs to be provided with renewable energy to be able to come out well.
Burn incense, often to help heal your aura and make you more cheerful. Use Myrrh, Lavender and Palo Santo. You can also use them all together to make them more powerful. Incense designed specifically for the Heart Chakra is also useful.
The completion of certain stages is important throughout your journey, helping you move from one task to another. As long as your soul is in your body, just move on without taking a break!