09 Oct

Have you looked at the clock exactly at 8:48 and has it somehow fascinated you, attracted your attention, or just stopped you in your thoughts? If you randomly look at the clock and the time is exactly 8:48 and your thought is stopped, this message was sent to you by an Angel beside you. Noticing this number on a clock is mystical, and if this comes with an emotion that indicates that this is not just a time, then this emotion was given to you by that very same Angel who was besides you at that time, and, of course, he also gave you this message.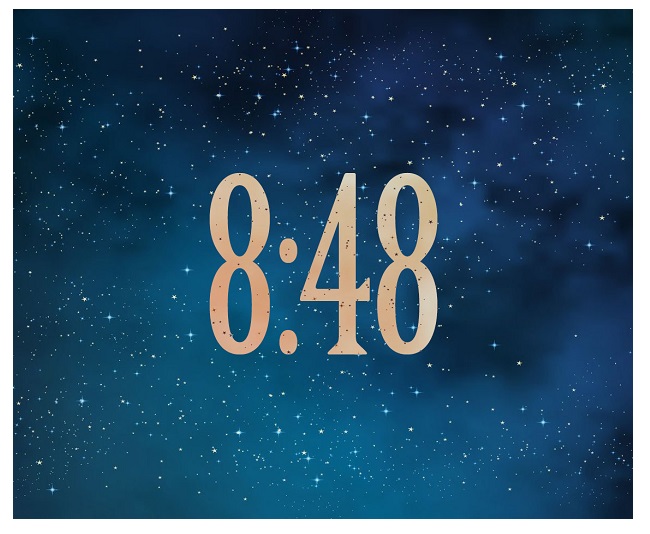 I have previously talked a lot about how Angels try to contact us, and the stronger your connection with the Angel world is, the more Angel crystals there are in your life, the more Angels will start to connect with you. Angels send combinations of numbers to you, so that you would read a message from that secret language, that you need to know exactly that moment. Again, and again I remind that you need to translate Angel messages right away so that they won´t get lost in translation. It's very difficult to understand them later on.
I'm helping you to understand what the time 08:48 means in the Angel world, and the meaning only goes for the exact combination, which means that it won't apply 8:00 or for example 00.48. 08:48 meaning also goes for the 848, when it appears into your life in some other context.
This Angel message has a double 8, which means that the power of this number is emphasized, and its message is stronger from number 4. Number 8 in this combination symbolizes the Law of Karma, abundance and wealth, number 4 stands for stability, building earthly security and diligence. The combination of these numbers gives the meaning of the message sent by the Angels.
Abundant opportunities await you!
If you see the Angel message 848 wherever you look, the clock on your phone or you catch the number of a passing car, the Angels are calling you! What do they want to say next? Being open to opportunities, looking around, you have the opportunity to make your life better, all in material terms.
Angels want to help you and help you improve your life, but they need your support to do so. Since this number is double 8, it requires your input and effort. The karma number always means that you have to meet halfway to achieve something. Number 4, however, refers to doing the work. The combination of these numbers is very clear, you do the work, work hard and you get paid for it.
When you see that number, give the maximum while doing the work, strive and show yourself in the best light. It will eventually pay off. Have fun, enjoy it, and let the Angels do the rest for your good luck.
If you see the Angel message 848 and you are not working, it refers to self-development so that abundant opportunities may arise in your life at all. This is a hint that it is the right time to train, educate, and learn something you do not yet know.
The angels surround us, get in touch with them, and I'll help you understand what they want to say. All the other Angel messages I have already written down can be found HERE.
Carry Angel crystals with you to keep a strong bond with your guardian angel, the suitable ones are either Angel Aura or Aqua Aura.