13 Apr
Siberian Ginseng is well-known in Russia, Japan, China, North and South Korea as this is where it grows. Siberian Ginseng is a strong immune system booster, and it's known that it has been used for more than 2000 years ago for very serious health problems and for improving the body's overall resilience.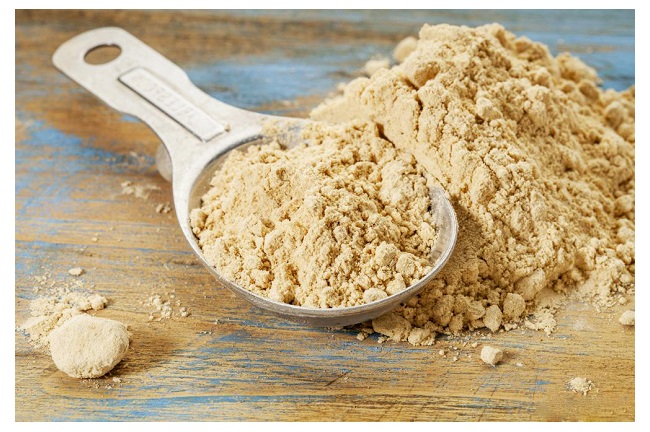 Siberian Ginseng is an adaptogenic plant which means it has the ability to increase vitality, improve life quality and increase lifespan. Adaptogenic plants are, for example, Ashwagandha and Bacopa Monnieri, you can find food supplements from these plants HERE and HERE.
Siberian ginseng and other adaptogenic plants help to cope with stress and block the devastating effects stress have on the body - this is one of the most important things you should know about Siberian ginseng. When you don't have stress, then most illnesses can't be activated in your body.
I have always been interested in plants and I believe the botanical world has everything to be healthy or cure an illness. That's why it's a natural order of things that I have added Siberian ginseng and other plants to La Tene selection. Cytoplan Siberian ginseng can be found from La Tene boutiques and HERE.
1. Stimulates the nervous system and relieves stress. Siberian ginseng increases vitality and will-power.
Siberian ginseng is a two-faced plant, in a good way. This is how I like to call it. It stimulates the nervous system and at the same time relieves stress. There is no logic? There is actually a very good explanation.
Siberian ginseng makes a person more active, increases reaction speed, gives a lot of energy, that makes people work better both physically and mentally and helps nerves to properly function by relieving stress at the same time. You don't have to be nervous to be energetic, you don't have to be stressed out to be active - you can be active with a good feeling.
Siberian ginseng is a medicinal plant that helps to gather vitality and, at the same time, heal the stress hiding in you. The only thing you have to know about its stimulating effect is that I do not recommend using it after lunchtime but to consume it in the mornings. Why? This could take away your sleep when you're sensitive. It probably won't do anything for sleepyheads and they can observe themselves when is the best time for using Siberian ginseng.
I recommend this to people who feel like they don't really have any vigour and who can't get themselves going, because it can activate even the most exhausted people. Let's say it like this - it's better than coffee. Why? Using too much caffeine can give you extra strength, but turns many of you nervous and irritated. That's why coffee is the loser in this game.
It is said that nerves cannot be healed, but I believe it can be done. The nervous system is a fragile thing and breaking it is easy. Nerve damages need to be healed as life quality with these kinds of problems is not the best. Using Siberian ginseng can potentially restore damaged nerve cells and protect them.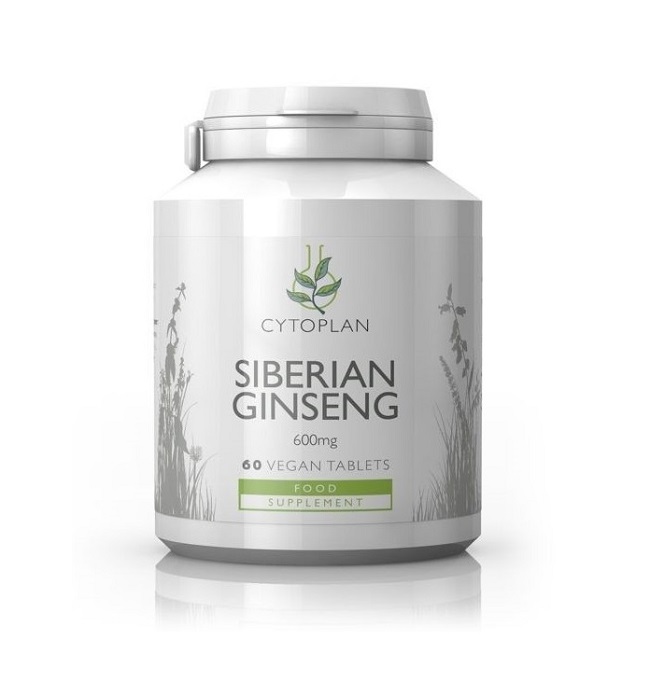 2. A great alternative for a fight against depression
I strongly recommend trying and using Siberian ginseng to people who wish to heal their depression. It's one of the hardest mental diseases that need an army to be defeated. It won't be easy and a certain tactical approach is needed. I recommend using Siberian ginseng for the following reasons.
Firstly, it helps to get rid of the lack of thirst for life, vitality and lack of energy that goes hand in hand with depression. A person with depression wants to hide under the covers, removes himself from activities and from the world. But Siberian ginseng affects brain chemistry and makes you feel like "Nope, I don't want to lay down any more, I wish to do something, I want to move around and live!" Everyone currently with depression or people who are coming out of it could use this. Many may experience setbacks and Siberian ginseng helps to lessen them.
People who haven't had depression will generally take such things very lightly. But a person who has first handily experienced something like this, knows very well how hard such a mental problem really is. Over the years I have helped many people to fight with depression and emerge from it, therefore I know very well what help these people need. I found my way to Siberian ginseng when I worked on understanding depression and finding a cure for it to help my clients better. I know that Siberian ginseng helps, also Ashwagandha and Bacopa Monneri and many other Ayurveda medicinal plants.
3. Siberian ginseng lengthens the life span
In alternative medicine, Siberian ginseng is thought to increase life expectancy and improve life quality. There are many reasons why it does that, and the reasons have been there for thousands of years.
Siberian ginseng lowers blood pressure and stabilizes it. This is one of the reasons for longer life. When your blood pressure is normal and it's not gone higher, then it keeps your heart healthy Your heart keeps you alive and a strong heart may lengthen your life. In addition to Siberian ginseng, UVA-rays from the sun do the same and that's why there are less cardiovascular problems in sunnier and warmer countries. This is also one of the reasons why I love the Sun and spend as much time as possible in the sun - to be healthy and vigorous. But, as we are living in the North, where there is less warmth, we should grab more healers into our life, like Siberian ginseng that can somewhat supplement the lack of sun.
Today, studies have shown that Siberian ginseng reduces cancer cells. It works especially well with lung cancer. This plant not only increases the life expectancy of lungs, but it also makes your body a bad environment for cancer cells, which means it simply won't allow cancer cells to grow. Siberian ginseng nurtures the body with right nutrients, so cells could properly grow and thus avoid cell malformation and cancer
4. Strengthens the bone structure and therefore helps to prevent osteoporosis
Siberian ginseng is good for the muscles and bones. Using this helps to prevent osteoporosis, which is a serious and widespread problem among Northern people. Obviously, the problem is caused by vitamin D deficiency derived from the lack of sun. Siberian ginseng keeps the bone structure strong, it has necessary vitamins our bones and muscles need. Thanks to that Siberian ginseng is good for the muscles, it helps to reach better results in sport and is good for training. In addition to Siberian ginseng, also taurine is good, you can find it HERE.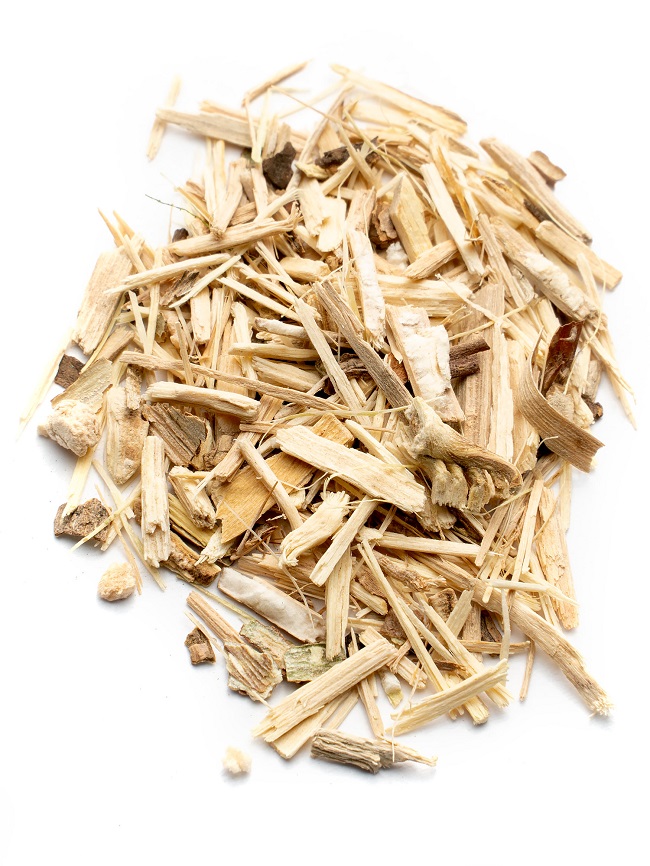 5. Strengthens the immune system and increases the overall resilience
The immune system is important and strengthening it is something people should do daily their whole life. When your immune system is weak, then there isn't an army in you that could help to protect you from inner and outer damages.
Siberian ginseng helps to strengthen the immune system and create much-needed protection for you - a personal army. Siberian ginseng can be used for strengthening the immune system a couple of times a year, for example, as 30-60-day cycles. For example, in times when you feel weak or there are viral infections going around. It comes with no known risks. But, when you have health problems, it would be wise to consult your doctor before using medicinal plants.
6. Helps to easily go through menopause
This is good news to middle-aged women! Menopause is a normal part of every woman's life that affects them all. Menopause brings along discomfort that can be eased and by doing so it improves your life quality.
Siberian ginseng relieves the symptoms caused by oestrogen, helping to reduce fatigue, joint and muscle pain and mood swings. Unfortunately, hormonal changes in women go hand in hand with menopause, which causes pains and slight irritation. Siberian ginseng is an adaptogenic plant which means it gives strength and reduces stress. Exactly what women at that time of their life need. It's good to use Siberian ginseng months at the time, then stop for a few months and use it again. Why the pause? You should also take pauses in using medicinal plants so the body wouldn't get used to it.
Where to find Siberian ginseng and how to use it?
Siberian Ginseng food supplement can be found from La Tene boutiques and web-store HERE. This supplement is 100% natural and it comes in tablet form. This tablet is pressed from this plants powder, it has 600 mg of Siberian ginseng in it, which is the necessary dosage for a grown-up. I recommend taking it before lunch and between meals with plenty of water, this way it is absorbed better and works more efficiently. To sense its effect, I recommend using it at least six weeks at a time, then a two-week pause and then using it again for six weeks. During the last weeks of the first period you can feel its effect, many feel it even sooner and on the first days, everything depends on your health. Why medicinal plants need time to work? First, they will heal the problematic parts in you and when they have fixed your body chemistry, then you can feel the results.
Health is priceless and it's something we often only understand after losing it. You need to take care of your health and boost it even when you're healthy and feel good. Siberian ginseng is definitely one of the plants that help to maintain life quality!
All health advice, recommendations and information mentioned in this article is not health information. It is not health advice, but Tene's own experience, knowledge, personal opinion and recommendations. The use of Siberian Ginseng is at individual risk. If needed, please check with your doctor before taking this product.