12 Oct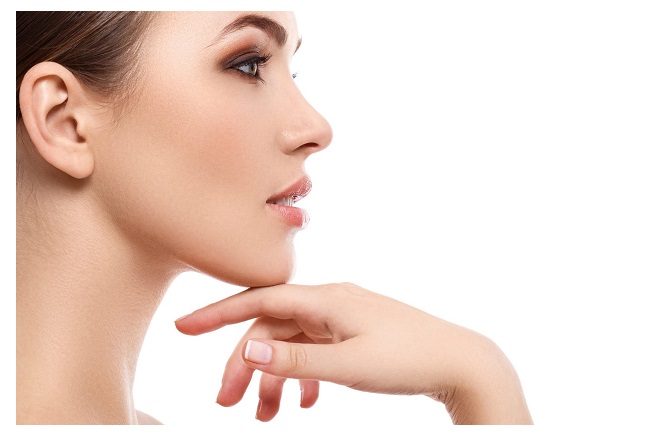 Sea buckthorn
or
Hippophae rhamnoides
comes from Northeast-Asia, but also grows in Estonia. Its berries are sour and excellent sources of nutrients. Sea buckthorn oil is extracted from sea buckthorn leaves, berries and seeds.
It is extremely beneficial to the body and I recommend that everyone use it, whether for prophylaxis or self-healing. I'll tell you more about sea buckthorn oil for the human body, and if you find it useful, bring it to your life.
Sea buckthorn oil is highly regarded in both Chinese traditional medicine and Ayurveda or Indian traditional medicine. Personally, I am fond of Ayurveda. This is also the reason why I recommend sea buckthorn oil and other alternative healers in my articles. Many of them can be found from LA TENE shops, also sea buckthorn oil, which you'll find HERE.
This oil has been used to treat people for thousands of years. Because it has such a long history, this plant can also be trusted and brought to life freely. I myself have been consuming sea buckthorn over periods of time for more than 10 years, I am especially attracted to its healing oil.
Sea buckthorn oil is first and foremost good for your skin, but it has even more to offer. Let's dive into its healing power and find a place for sea buckthorn in our personal lives ...
1. YOUTHFUL AND HEALTHY SKIN
The appearance of the skin is important to many people - it gives confidence or takes it away if the skin does not look healthy. If you've had beautiful, smooth and trouble-free skin all your life, you may not understand this situation. But there are those who are constantly in the grip of health problems who have acne, psoriasis, dermatitis or very sensitive skin that reacts to even the smallest of emotions or dirt. Many struggles with the health of their skin and especially the appearance of their facial skin.
Sea buckthorn oil is for you if you want to step out of this constant struggle or if you want to maintain the youthfulness and charm of your skin.
Sea buckthorn oil should be used primarily for the health and beauty of your skin. Whether you are a man, a woman, a teenager or a young child – this oil is for everyone.
Sea buckthorn oil helps to rejuvenate the skin if it has sores, it accelerates skin regeneration and helps prevent scarring, if used in a timely manner. It smooths out small wrinkles and helps reduce the signs of ageing. If you have acne scars, long-term use of sea buckthorn oil will help the skin to recover to a certain extent and significantly improve its appearance.
This protects the skin from the harmful effects of UV rays from the inside. Therefore, during the summer or when travelling to warm countries, it is useful to consume sea buckthorn oil internally, e.g. as a food supplement. You could consume it a few weeks before going on a trip to prepare your skin for the sun. In addition, sea buckthorn oil helps reduce the appearance of pigment spots.
It makes the skin more elastic and softer and creates a great duo with the hair, nail and skin vitamins. Together, they help to achieve beautiful skin.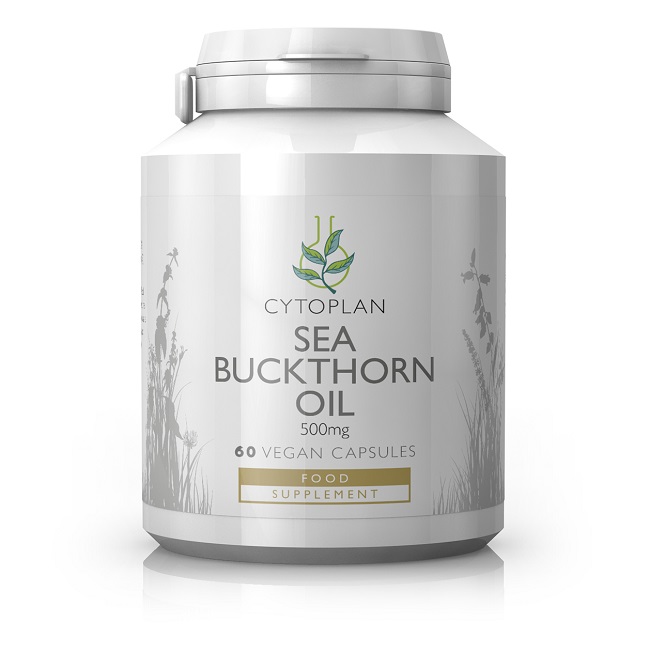 If you consume sea buckthorn oil at the same time with vitamin C, it will help to activate collagen production in the body.
2. IMMUNE SYSTEM
Sea buckthorn oil is a very important alternative medicine during the spread of viruses, which you can use to keep yourself and your family healthy. It is rich in flavonoids that help boost your body's resistance to viral diseases.
If you are afraid of getting a viral disease, consume sea buckthorn oil regularly at a time when viruses are particularly active. This will greatly improve your body's ability. In addition, also zinc will do good for you It has been proven to fight viruses and keep them away from the body.
The right steps need to be taken every day to boost the immune system, not rely on iron glad health. Prevention is essential for everyone.
Sea buckthorn oil helps accelerate recovery from herpes, flu and E.coli. Its antioxidant richness accelerates the body's ability to recover. In addition, sea buckthorn oil also improves digestive function, protects against gastric ulcers and promotes intestinal health.
3. A HEALTHY HEART AND CARDIOVASCULAR SYSTEM
Sea buckthorn oil supports your heart by helping to control your blood pressure and cholesterol levels. On this basis alone, it can be called a cardiovascular healer. This is important if you want your heart to be durable.
Sea buckthorn oil contains good fats that your body needs. If you know that your blood pressure is out of control or your cholesterol level is too high, try helping your heart with sea buckthorn oil. In addition, also the mineral selenium and Ayurveda medicinal plant red rice yeast are good for the heart.
For prophylaxis, sea buckthorn oil can be consumed periodically to support the heart. How long your body can last depends on the health of your heart. Stress, nervousness, depression and insomnia have a very stressful effect on the heart. If you have chronic stress or insomnia, your heart needs your support and healing. Don't rely on good health when you have chronic stress. If you can't get enough rest, you need to take even more care of yourself.
It is a great source of nutrients that help your body get the minerals, vitamins and other nutrients it needs on a daily basis.
Rare omega-7 fatty acid- sea buckthorn oil is rich in rare omega-7 fatty acids, which promotes weight loss, fat burning and optimal weight. Very useful fatty acid for those who want to lose weight (in addition, also L-taurine, bromelain and milk thistle will be helpful).
Omega-7 fatty acid improves skin elasticity and helps retain water in skin tissues, it acts as hyaluronic acid. Improves vision, blood sugar levels and strengthens the immune system.
In addition to Omega-7 fatty acid, you'll also get Omega-3, Omega-6 and Omega-9 fatty acids. We all need them and in the right amount, sea buckthorn oil offers us. Both young and old need fatty acids to take care of brain health.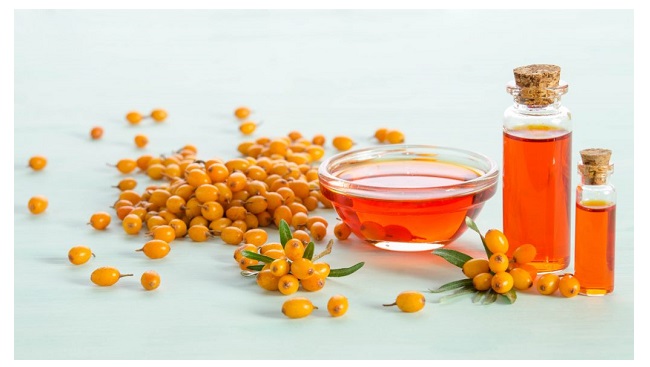 Potassium, iron, magnesium, calcium and phosphorus. Sea buckthorn oil contains minerals that are good for your overall health.
Rich in antioxidants. The vast amount of antioxidants helps sea buckthorn oil to protect your body from cellular oxidation. This helps to prevent cancer cells from forming and, if they are present, to stop them from growing and to create an unfavourable environment for them in the body. As prophylaxis, you can use sea buckthorn oil to prevent cancer.
Vitamin-C, Vitamin-E, Vitamin-B1, Vitamin-B2 and Vitamin-B6 - vitamins necessary for the health of your skin. These result in the rejuvenating effect of sea buckthorn oil on the skin. Together with omega-7 fatty acids, they give a good boost to skin renewal.
An excellent source of quercetin. The first thing I always remember about quercetin is that it helps people with allergies. Since there are so many people with allergies, this is good news for them. Sea buckthorn oil helps reduce allergy symptoms, such as sneezing, itchy eyes, skin swelling, ulcers or abdominal cramps. Regular consumption of quercetin helps to reduce the number of reactions to allergens. In addition, quercetin is good for your heart and brain.
How to consume sea buckthorn oil?
You can find Cytoplan sea buckthorn oil capsules, which is convenient to use on a daily basis. Another option is to consume a larger amount of sea buckthorn berries every day to get the same amount of oil.
All health advice, recommendations and information mentioned in this article is not health information. It is not health advice, but Tene's own experience, knowledge, personal opinion and recommendations. The use of sea buckthorn oil is the responsibility of each person. If necessary, consult a doctor before use.