16 Jan

2021 is the second year of the 12-year astrological period. If the first year, 2020, demolished the old structures and brought a lot of confusion to people's lives, then the following year will give you the opportunity to move in new directions. In 2021, we must be as active as possible and work hard for our own happiness and well-being. This is the time to lay the foundations for a so-called 12-year period and to eliminate the confusion of the first year.

As stated, 2021 is a continuation of the great changes of the previous year, which launched a 12-year cycle of innovation. This is the second year of the cycle, which aims to bring an action, change and innovation where 2020 turned something upside down. However, this means that major global restructuring is expected. All of this is reshaping the daily routine, and the main keyword for this year is getting out of the routine. You need to adapt, change and modernize your lifestyle. For those who do not want to keep up with the changes, this year will be difficult precisely because of internal conflicts. At the same time, people also face exposure to many lies. I advise everyone - everything that is said, advertised and proclaimed is not pure truth. This year, it is extremely important to strengthen your intuition so that you do not go along with the lies and therefore do not get stuck. This year, it is very easy to make mistakes, take the wrong steps, believe the rumours and allow other people or large organizations to influence you. Take power, listen to yourself and don't be afraid. In 2021, even more fear will be incited than in 2020. I recommend everyone to keep their feet on the ground, to decide for themselves what you want to feel and what you don't. The same goes with fear - choose what you are afraid of and what you are not. I advise you not to be afraid and to take action only in order for everything to be fine with your own life, work, relationships and health.

Overall, the sun signs will be granted success and a lot of improvement this year by planets and stars. It can be ruined by fears, going the wrong way and listening to the voice of others, not oneself. Therefore, in 2021, it will be very useful for everyone, regardless of which sun sign they represent, to wear Moonstone, Prasiolite and Anthophyllite crystals. They protect against wrong choices, keep you from getting lost, reduce fear, and allow intuition to lead you on the right path all year long. Be sure to keep these crystals with you so you don't get in the wrong direction.

The combined power of these three crystals brings out enough inner instincts in everyone to prevent wrong decisions from being made, by increasing personal happiness on every level. But why is this important? In 2021, many people will be able to achieve personal success, especially professionally. As there is a lot of confusion and change everywhere in the world in 2021 and everything is changing, most people will experience serious confusion about their future and it will be difficult if decisions need to be made. These crystals help you stay on track, helping you find the right path and happiness. They encourage you to take risks at the right place and step back into the wrong places.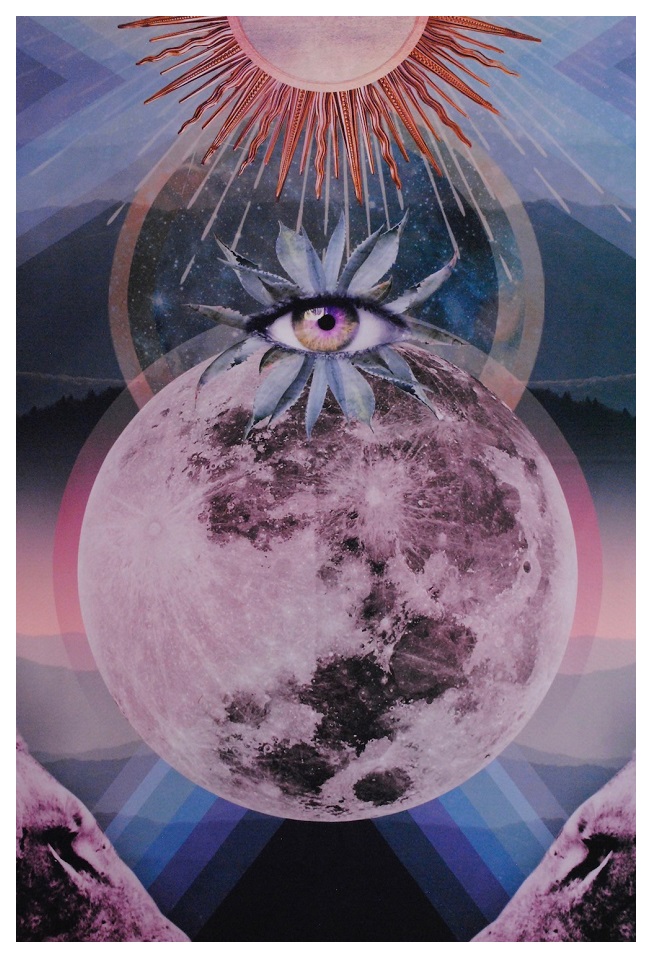 In 2021, there will be a lot of panics, changes in plans and surprises that are not up to you. So, keep great peace of mind as life instantly sets itself on another path. Don't panic, try to adjust quickly and don't pull yourself back. Be motivated and ambitious. As the year 2021 provides an opportunity to earn money, achieve success at work and provides professional happiness, the year must be used to the maximum. Any drawback that is work-related will do you a lot of harm. If you want to succeed, then this year is exactly the right one. This requires a great will to work, motivation and a desire to find work opportunities.

This year, you need to be strategic and constantly adapt to change so that you won't be left behind. The year will be uneven. If you work hard, you can achieve more than you can dream of. At the same time, those who allow fears to take control of themselves are plagued by disease, problems at work and relationships. In 2021, the biggest decline is expected in mental health. I have a vision that 2021 will be the biggest year in which mental health problems will arise. Knowing this in advance, I will give advice to everyone who needs it - start stimulating your spiritual body at the beginning of the year. The agenda could include meditation, yoga, exercise, proper sleep, a healthy diet, crystal or essential oil therapy, and Ayurvedic and alternative medicine. If you feel that your nervous system is weak, there is no time to wait for it to heal itself. You have to look everywhere to find balance. 2021 brings a decrease in tension to the mental body, which brings out a number of emotional and mental tensions.

In 2021, it is necessary to pay more attention to relations in general than in the previous year. If you are ready to be open and social, everything will go better in both private and professional life. Any challenging personal limitation and self-expression for the better will be of great benefit on a personal level. Good communication, a tolerant attitude, the ability to cooperate or listen to the other side are very useful. Conflicts arise in the lives of those who use self-centred communication tactics or do not express themselves sincerely or lovingly. There will be a lot of conflicts in 2021 because the year brings with it a thirst for competition. Therefore, I urge everyone to change their tactics by doing their best, not to let words and emotions fly impulsively. Since this year will not save anyone from conflicts, you must take responsibility for it.

The more extreme side of this year is that it is a year of opportunity. There is a contrast among people - some who can be above everything and have more opportunities this year, and others who give up their position and opportunities for fear or inability to heal. Knowing this in advance, I advise you to act quickly so that you do not let your happiness just slip out of your hand. Work hard, take care of your health and don't hide. The more active and social you are, the bigger prizes await you.

Social distancing will bring a lot of stress in 2021. I suggest taking a more sober approach. It should not be extreme, because people are meant to coexist, not separated. No extreme has ever brought good to anyone and will not do so. An alternative approach to self-healing and boosting immunity is what 2020 and 2021 came to teach you. If you apply this in your life, you will find out what those years came to teach you spiritually. Hiding, holding back and waiting for something will not bring results or move forward.

2021 is the year of fights, so you have to be ready for it. Because planets and stars direct a lot of thirsts to compete to sun signs and a lot of luck energy, many will be ambitious this year. To come out of this year as a winner, you have to be active.

The first New Moon of the year gives impetus, energy and meaning to what 2021 must bring to all of us. The New Moon is on January 13, which means that 2021 wants to develop us all spiritually. The beginning of the year directs people to rethink their principles, if necessary. Where you are stubbornly stuck, you say your truth and do not want to make a difference. If there is a need for change, then the year 2021 will begin to demolish you. You may find yourself in situations where you are simply forced to re-evaluate the situation, change your attitude, rethink your truth, or behave differently. Anyway, it's not a bad thing!

Whatever happens in your life in 2021 will push you into a situation where you can't achieve the desired result based on your old routine and memorized the pattern of behaviour, change immediately. The more you fight, the more difficult you make your own life. The more you adapt, the faster, easier and stress-free your life will get on track.

The year 2021 is breaking through outdated truths that no longer work in the world we live in today. Some people have more inflexibility, others less. Whoever is more inflexible will feel the blockages and complexity of 2021 more than those who go with the flow of life and are always ready to turn for their own good.

Children born in 2021 will stand out in the eyes of everyone with their energy. This year gives a person a strong surface, iron energy, a very confident first impression and in some places even a repulsive protective layer. This child's self-defence mechanism is obviously strong, which is why I call those born in 2021 metal-shelled souls. For young babies, this energy may not stand out right away but will increase over time. You can read more about children born in 2021 HERE.

In February 2021 will be led by a Metal Ox, which will create a lot of ambition, success and an extreme attitude. This year, you are either moving towards success or standing still, because the ox can be fast-acting or stand completely still. Therefore, it is important to force yourself if you do not act this year, because there is no point in hoping for good luck. For those who get energy and start moving, it will be a good year.

I added lucky crystals to the horoscope, which could definitely be with you the whole of 2021. Keep these crystals close to you and take them with you. Crystals work wonders when you use them correctly and there are certain crystals that bring you a lot of luck based on your zodiac sign. You can find lucky crystals here in your horoscope at your zodiac sign. Moonstone is particularly important this year and can also be worn as a separate piece of jewellery so that intuition won't let you down this year and help to succeed in 2021.

In addition to the crystals listed in the 2021 horoscope that will bring happiness to your sign this year, there are also crystals that will be useful to you throughout your life. You can find them in my book.

Wear the lucky crystals with you (for example as jewellery), place them in a birth crystal set, next to your photo, or put your own photo in this set. Burn Lavender incense or Lavender essential oil next to the crystals, to quickly bind the energy of the crystals and activate them to work for your happiness. Put these crystals in a place that suits you at home and keep them there all year round. If you have to move in the meantime, you can, of course, take the crystals with you. However, when 2021 is over, the lucky crystals should be taken to nature, the forest or placed in running water. When you have brought these crystals into your life as jewellery, you can continue to wear them. Clean the crystals at least once a month with Nag Champa incense, that the negative energy accumulated in the crystals could be released from them and that the crystals can work with you sustainably throughout the year. If Nag Champa is not available, Citronella incense / essential oil or Opium incense (also black Opium) are also suitable for cleaning these crystals.

ARIES MARCH 21 – APRIL 20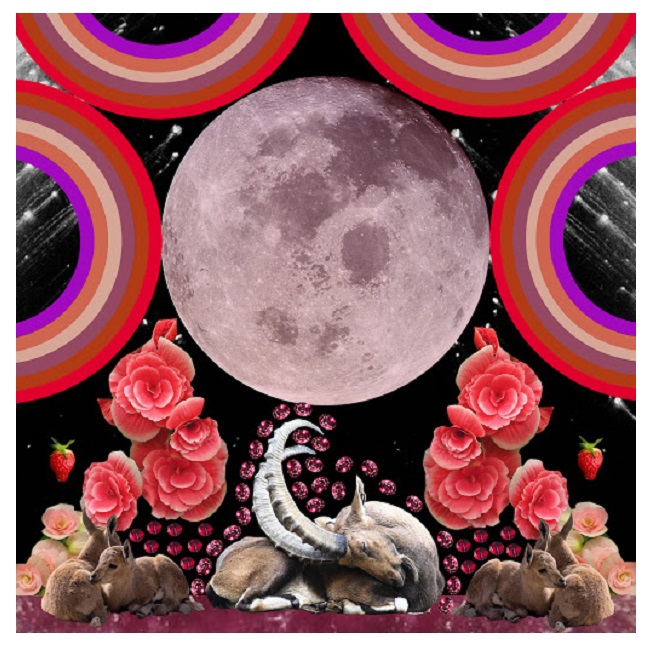 Aries, are you ready for 2021? The answer better be "Yes, of course!" This is completely your year. If you are a fervent representative of the Aries sun sign, then wasting time is out of the question for you. Something has to happen constantly somewhere, self-development and progress are essential. I have great news for all of you - this is totally a year to move forward. 2021 requires you to be quick-witted, move around, evolve and soar. For the lazy Aries, who are probably very few of this character, this year alone will be a difficult one. All the other Aries packed with life energy - you will have a fun, interesting and challenging year.

Aries will be very competitive in 2021. You may run a marathon with others, but you want to do it as a sprint. Everything fast, quick and a lot. Quantity and quality are both important, and that is where conflict arises. Aries wants to experience and create everything this year, but at the same time, no concessions in terms of quality are suitable for this sign. It confuses and sometimes even causes conflicts within. So, if you see that Aries is not in a good mood, this person is probably in a duel right now. Let Aries do it and don't interfere!

Rock Crystal offers clarity to Aries in 2021, creates change and makes dreams come true. It is worth keeping this crystal with you all year round so that all the desired goals can be achieved. It is the sender and realizer of dreams!

In order to fulfil your wishes and dreams this year, your first and foremost needs to be a diplomat. Getting along well with your loved ones, co-workers and friends is essential. Aries who are used to being straightforward and not use the filter in their Throat Chakra will have to work much harder here this year. Think before you say! Aries needs this to be constantly reminded this year, otherwise, this zodiac sign will have setbacks. As 2021 is about working together and working for success, we need to get along well with the people around us. No zodiac sign has been assigned to walk the path of a lone wolf this year. We can now succeed by working together. So, Aries, bring out your magic and charm and everything will flow quite smoothly.

The worst condition in Aries' life is in his nervous system. It doesn't want to be strong and healthy in any way. In recent years, Aries' nervous system has been properly weakened, and now we need to nurture it so it can constantly be boosted. Non-routine activities could also be relaxing. I recommend Aries to train outdoors, exercise and enjoy nature. It will also be a great help to use Ayurveda medicinal plants, which heal the nervous system.

The first quarter of the year is full of challenging personal limitations for Aries. It takes a lot of energy to do the work, which you definitely have to do. There is very little time for pleasure and entertainment besides work. No worries, it's autumn 2021, where Aries can take it a little freer. In the summer, Aries' health is weaker than expected than in previous years. Sun is the healer that the representative of this fire sign desperately needs. This year, the summer is so fast that Aries spends a lot of time indoors, all because of the work and the commitments. I remind all Aries to go outside to the light every day and let the sun heal themselves. In autumn, great relationship energy arrives in the life of Aries. It runs from October to November. A short period, but during this time the single Aries can find luck in love and the Aries in a relationship can heat up passion. This is your time of love.

Moonstone is this year's lucky crystal that brings romance, luck in love and intuition to the life of Aries that will help you stay on track. It is a crystal that provides guidance and prevents you from making the wrong choices, whether professional or personal.

In 2021, Aries will have to step out of its comfort zone. It is not necessary to follow a safe path, but it is the right time for great risks. If you have dreams that require more risk-taking, now is a great time. Take a bold step, straight into the fire, into the unknown, and, believe me, you will finally come out as a winner. Don't be afraid and look for comfortable solutions. Think about what you want to achieve, rather than predicting how to get there. Black Tourmaline is the protection crystal for Aries in 2021, which helps you intuitively feel what is right and what is wrong. It protects against failures, bad energy and negativity. In addition, this crystal also protects the Aura Field and helps to make health stronger.

All in all, 2021 is coming to Aries at an insane pace. The year will be over as soon as it starts. It just slips imperceptibly through Aries' fingers. Therefore, you need to be especially open to movement and keep up with the possibilities sent by the universe.

As lucky crystals of 2021, I recommend Aries to have Moonstone, Rock Crystal and Black Tourmaline in his life

Moonstone is the most important luck crystal of 2021, guiding everyone on the right track and making useful decisions. In 2021, it is necessary to lay the foundation for a better and more successful life. This year, it is necessary to make wise decisions, analyse one's life, change the system and structure, which 2020 shook. Keep Moonstone crystal next with you all year long so that it will be your personal guide. It reduces the stress that comes with increasing energy and tempo. The perfect helper for 2021.

Rock Crystal will make dreams and wishes come true in 2021. Keep this crystal very close to you all year round. Wear them as jewellery if you want to experience extra good luck. Keep Rock Crystal between home walls so that it can constantly attract good opportunities to you. This is the cash flow and prosperity crystal of Aries this year.

Black Tourmaline is a universal and strong protective crystal crucial to Aries that keeps this zodiac sign from making the wrong choices. Protects against malice and problems that may arise with others. This year, Black Tourmaline, together with Moonstone, makes Aries' intuition especially strong. Wear it as jewellery to protect yourself from problems, or keep it at home to protect your family and relationships.

You can find the Aries 2021 luck crystal set HERE.

TAURUS APRIL 21 – MAY 20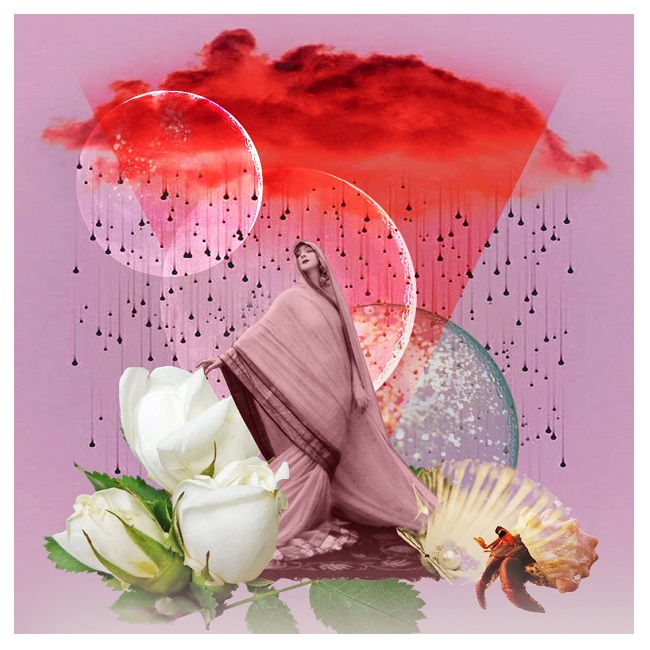 Taurus will be full of searches this year. This sign wants to find peace and pleasure in everything it does and what exists in its life. This year Taurus wants to start enjoying life. Taurus is looking for ways to make its life more comfortable and is working hard to create such a way of life. It does not want the fast-paced, chaotic, unpredictable and commitment-like life it has had in recent years. Taurus wants to rest and enjoy existence. All this makes this zodiac sign think deeply about everything that exists in its life. Taurus starts to select everything, throwing some activities out of life, pushing something into the background, while bringing to the fore something else and also new activities that it has been thinking about for a long time. This year is the year of the reorganization of Taurus' life and, it can even be said that it is the year of proper major cleaning.

This year's luck crystal Moonstone helps Taurus make wise choices by helping you walk the right path. It brings good ideas and a lot of intuition to change the way of life and prevents you from making choices that you might not be happy with later. So, Moonstone could be a good helper next to Taurus all year round.

Taurus wants as much independence as possible this year. It wants to decide everything itself and in no way wants to hear other people's advice. However, I would like to remind all Taurus here that 2021 is a year of cooperation. It will be hard for someone who gives up cooperation or goes around it. 2021 numerology suggests that if you want to achieve success and happiness this year, be social and work together. Thus, Taurus - independence does not necessarily mean that everything has to be done alone or that the holiday cannot be enjoyed alone. Be sociable, step out of your introverted shell and enjoy the people around you. They may have so much good in store.

Taurus may have problems on the negotiating side. Its Throat Chakra is not as open in 2021 and knowing this, I recommend Taurus to always be tolerant, cooperative and benevolent in communication. If you want fewer problems in 2021, it's up to you. It all depends on how you express yourself.

This year is good for working, to accumulate prosperity and money. Taurus, this is your year of work! 2021 is good for any member of this zodiac sign to increase their money supply. Therefore, the momentum of work should not be slowed down but given an extra boost. This year's crystal of prosperity, cash flow and wealth for Taurus is Jade. This crystal brings good professional and business luck, so keep it with you for a whole year. If Taurus is looking for a vacation and pleasure this year, it must make work as comfortable as possible for itself, creating a positive atmosphere in the work environment and improving attitude towards everything. In this way, Taurus does not have to feel that the work is exhausting but instead gives strength and energy. The goal of 2021 is for Taurus to learn to enjoy life. All this can and will be done while doing work. Work is a big part of life and it has to be enjoyable, otherwise, life seems difficult and overwhelming.

In relationships, nothing drastic awaits Taurus. Everything will be as expected. Taurus, who is in a relationship, their relationship will continue in such energy as the first three months of 2021. So, watch how your relationship with your partner is at the beginning of the year. Single Taurus must do a lot to meet the right person. For them, I recommend Amulet Stone. It is a crystal of soul migration and finding your fate, which also brings good fortune. At the same time, it is also good for Taurus who are already in a relationship, because it helps to find their real calling and gift in this life. For a Taurus, the year will be great for working, and the Amulet Stone helps you understand your own strengths and special traits that can be used in this life.

The goal for Taurus is to make big money this year, to save for the future, to fulfil big worldly dreams. Many Taurus will start to make big expenses in 2021. There are those who invest in a home who buy real estate, a car or something else. Since it is the year of the realization of worldly dreams, the energies are in balance - Taurus is also given the opportunity to earn money.

This year, the various job opportunities offered should be accepted. Any cooperation can lead to even better grounds. No need to be sceptical and calculate too much.

The year is very good for Taurus to find their own calling. Amulet Stone will be of particular benefit to them here. Taurus can discover aspects of themselves that they have not noticed before. A gift to be revealed may happen. It requires looking at yourself, listening to your inner feelings, and interpreting the signs. This year, Taurus will be sent signs about where it could go in life in the long run.

In general, a very good year will come for Taurus, and even more so if he does not resist what life has to offer him. Being extremely social and open to new opportunities, it will be a memorable year.

As lucky crystals of 2021, I recommend Taurus to have Moonstone, Jade and Amulet stone in his life

Moonstone is the most important luck crystal of 2021, guiding everyone on the right track and making useful decisions. In 2021, it is necessary to lay the foundation for a better and more successful life. This year, it is necessary to make wise decisions, analyse one's life, change the system and structure, which 2020 shook. Keep Moonstone crystal next to you all year long so that it will be your personal guide. It reduces the stress that comes with increasing energy and tempo. The perfect helper for 2021.

Jade is one of the strongest luck crystals of Taurus in 2021. It ensures the movement of prosperity, cash flow and energy of wealth in his life, leading to a lot of luck at work and professional opportunities. It increases work-related intuition. As 2021 is the year of Taurus' wealth, Jade will help to make the most of that year. Keep it at work, carry it with you, keep it with prosperity crystals or in your wallet with money.

Amulet Stone is an important luck crystal for Taurus in 2021. It helps him find his true calling and make contact with the people with whom fate is predestined. It also increases intuition and confidence in one's own inner voice.

You can find the Taurus 2021 luck crystal set HERE.

GEMINI MAY 21 – JUNE 20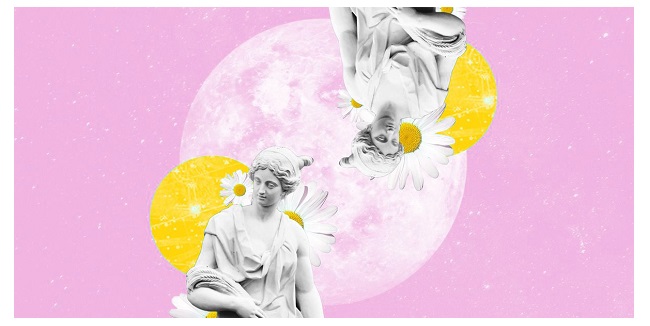 Gemini will face a major transformation in 2021, either spiritually or physically. This means that this year is great for change and new challenges. Any kind of self-development and challenging personal limitations is guaranteed. Something new and exciting awaits the Gemini. For whom it means moving to a new home, moving to a new job, discovering one's own talent or a new relationship. Anyway, something big is going on in the life of Gemini. It can even be said that the year 2021 is extremely favourable in a long time for a representative of a true Gemini sun sign. This year can and must be used to the maximum!

Any self-restraint does not benefit the Gemini. Let go, go with your inner feelings or intuition or visions. Let the wind take you wherever it wants to take you. Be light and free-flowing this year. Moonstone, 2021 luck crystal, helps you make wise choices by helping an intuitive voice emerge and teaching you to listen and trust it.

Obstacles are not really obstacles this year, do not take them that way, but change your attitude. If nothing falls out as you hoped, move on. The universe creates opportunities for you from every angle, and often a person himself does not know what is best for him. There are a lot of obstacles, but I'll tell you right away who has a lot going on in his life, he's experiencing a lot!

Keep your personal luck crystal Agate with you for the whole year to overcome obstacles, avoid misfortune and increase happiness. It helps to learn from experience and stay only on the right track.

Professionally, the representative of the Gemini sun sign is especially active this year and wants to be this way. Already in the first months of the year, it develops an insane desire to work, earn money and establish himself in the work landscape. For many other signs, 2021 is a year of luck at work, so Gemini is definitely going to compete with someone else. However, it is the smartest, fastest and most adaptable. True, it is, but remember, you have a competition this year! Gemini is particularly successful in the fields of beauty, fashion, health, medicine and services. They could certainly make a major contribution to either get promoted or activating a greater variety of financial energy through work.

Gemini's money luck, success and prosperity crystal this year will be Fluorite. It helps you come up with smart solutions that work and help you succeed faster. The success of the Gemini comes from changing work arrangement. I recommend everyone to contribute to self-development, learn the nuances necessary for their field and familiarize themselves with new technologies, developments and topics necessary for the profession. Self-development, whether independently or under someone's training, is essential for future success. So, if you have an idea, go with it and learn this year.

The energy of misfortune comes through envy or competition. Gemini can feel like they're standing on someone's way, and there's probably no reason to. I recommend not taking it seriously or taking it into the heart early on. Who shines, attracts attention. Take it as a compliment. Consequently, there is something in you that is not in the other. Agate protects you from gossip and disparaging look.

On a romantic level, extreme times lie ahead for Gemini. Autumn does not promise to come in a key that supports romance, but it must be created at that time and you have to contribute a lot to the romantic relationship. Favourable times for relationships are late spring and early summer. At this time, try to be as passionate as possible with your loved one or, with all seriousness, move around with your eyes open to find your soulmate. At the beginning of the year, this zodiac sign invests more in work, its organization and directs more of its energy home, but later the Heart Chakra begins to open and the need for intimacy arises day by day. Moonstone is Gemini's love crystal this year.

This year your head may be completely confused, then the clearest moment will come again and then you will be confused again. A chaotic mind and feeling are guaranteed! Don't let any negative thoughts or fears persuade you. Rather, fight them. These thoughts arise because 2021 is a really big challenge. At a personal level, great changes are taking place and there are many opportunities for challenging personal limitation, great achievements and good future-enhancing changes. This is also why emotions are everywhere. Sometimes everything seems so grand and too much. In the second moment, you are ambitious and ready to fight and be extra creative. Here you have to be able to balance yourself. Remind yourself that 2021 is still your year, and where there are many opportunities there is also a lot of energy!

As lucky crystals of 2021, I recommend Gemini to have Moonstone, Agate and Fluorite in his life

Moonstone is the most important luck crystal of 2021, guiding everyone on the right track and making useful decisions. In 2021, it is necessary to lay the foundation for a better and more successful life. This year, it is necessary to make wise decisions, analyse one's life, change the system and structure, which 2020 shook. Keep Moonstone crystal next to you all year long so that it will be your personal guide. It reduces the stress that comes with increasing energy and tempo. The perfect helper for 2021.

Agate is Gemini's luck and protection crystal in 2021. This helps them stay on track by increasing the energy of luck and protecting them from situations that can be harmful. Agate helps to overcome difficulties and increase success. It is worth keeping this crystal with you throughout the year, either around your neck or as a crystal in your pocket.

Fluorite is a crystal of prosperity, cash flow, happiness and success for Gemini in 2021. It's worth keeping it close to you, putting it in a chest of prosperity crystals or putting it in your wallet. Fluorite brings good ideas, helps to create opportunities for Gemini and improves the quality of work. It's also good for learning and self-development, which Geminis will definitely need to do this year.

You can find the Gemini 2021 luck crystal set HERE.

CANCER JUNE 21 – JULY 22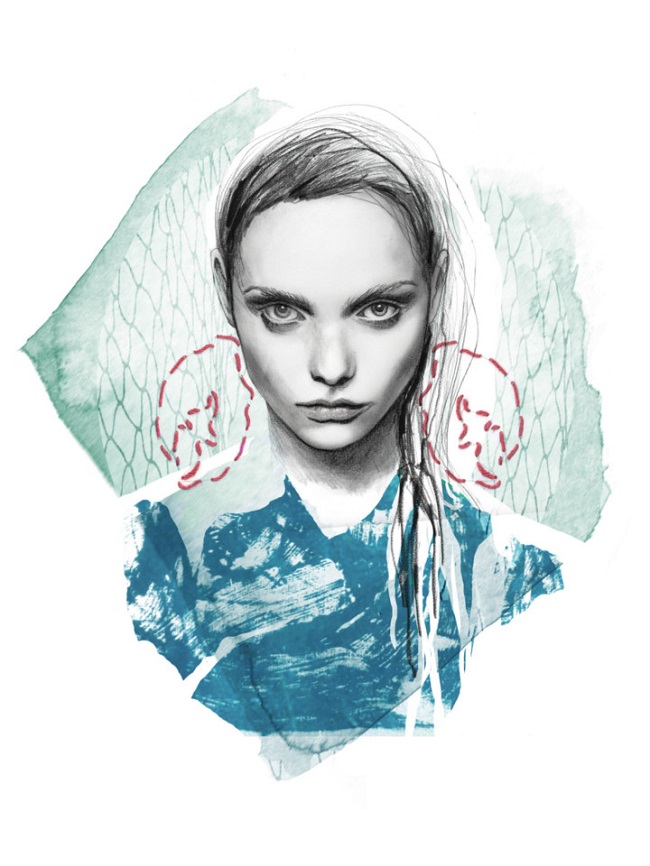 For Cancer, 2021 will be pivotal. This zodiac signs way of life is changing a lot. It either changes completely consciously on its own or the universe adjusts to it. It is difficult for a Cancer to accept changes that do depend on it. So, I want to tell all Cancers from the start that go with the flow. Not a step forward and two steps back again. This year we need to take a course on what life has to offer.

Major changes await Cancer, above all in the workplace. The working arrangement will definitely change. Who we work with, how to work and everything related to it will be subject to a major or minor restructuring. Cancer needs to be open to change, and not everything that turns out at the end of the year will be bad. This is the year of the adjustment of the working landscape. Cancer that wants to move into a new realm is supported by the universe and the states of the planets in 2021. This is where this year's crystal of intuition and luck Moonstone comes to the rescue. This will help you make wise and useful choices. Hold this crystal by your side and let it guide you.

Cancer is expected to make new acquaintances this year, many new people will come to life, especially professionally. Accept these people, let them tell their story, allow them to inspire and motivate. All the new energy will be useful to you this year. It enriches your inner world and helps you see everything from a new angle. Being in your own head and with a mind that's constantly spinning will not get you far. Let others bring freshness to your life!

Most of the new things will come into your life from March and the peak time is June. Knowing this in advance, accept almost everything that comes your way. Hematite is this year's protection crystal that will keep evil, misfortune, malice and exploitation away from your life. Keep this crystal close to you to protect it from the shadows of the year. This way you can recognize everything that has been sent to you this year as an opportunity, not a setback.

After June, your love life will flourish and the romantic side will strike. However, almost the entire first half of 2021 is for you to fulfil yourself, to work on yourself and, to a large extent, to stimulate your spiritual energy. 2020 was a major source of stress for Cancers and needs to be healed. After June, you want more intimacy, want to bring spice into your relationship, or start moving around with your eyes open when you're single. Relatively, the most favourable time is until October. Use these months to bring your luck in love to life!

However, the most difficult issue in 2021 is your health, and not in the physical, but most of all in the mental and emotional sense. You are exhausted and anxiety and confusion can be with you for a long time. To get rid of it, pamper yourself with the healing Ayurvedic plants. Rhodiola, Siberian Gingseng, maca and curcumin will benefit you here because they increase life energy.

2021 is your year of success and happiness. This is where you need to put the most energy and therefore you need to strengthen your mental image. If you want to be financially independent in the coming years, you will work hard in 2021. Make connections, contribute to the maximum, develop yourself and do not focus on the difficulty of the work. Do you know that what you think of is what you attract? By thinking that work is hard and complicated, you lose your success and happiness. You're like a magnet. Your crystal for success, prosperity and wealth in 2021 is Epidote. It increases financial capacity, success and good luck at work.

Towards the end of the year, you will start with a major cleansing in your life. You begin to release people with whom you no longer feel connected and have a greater purpose in common. Let anyone who wants to leave your life towards the end of the year go. You will also start to feel in the autumn how you want innovation in your life. Some have an insane need to redecorate their home, some change their appearance, and some want to travel somewhere. It all points to freedom, and if you have any feeling that tells you that you need to release it, or that I need to innovate, do it now. Listen to your inner voice, that's why it's set up for a reason.

Overall, a decent year is waiting for Cancer, which is a bit difficult for him to keep up with, but there are many goals for this year. I recommend starting to build your personal energy early so that everything important can be done. The biggest enemy in 2021 will be himself. If you get along well, it will be a good year for you. Therefore, creating harmony is also very important.

As lucky crystals of 2021, I recommend Cancer to have Moonstone, Hematite and Epidote in its life

Moonstone is the most important luck crystal of 2021, guiding everyone on the right track and making useful decisions. In 2021, it is necessary to lay the foundation for a better and more successful life. This year, it is necessary to make wise decisions, analyse one's life, change the system and structure, which 2020 shook. Keep Moonstone crystal next to you all year long so that it will be your personal guide. It reduces the stress that comes with increasing energy and tempo. The perfect helper for 2021.

This year you'll need Hematite on a daily basis. It helps you to be emotionally strong. Hematite is a crystal of aura protection that will not let you be weak. It blocks misfortune, evil, malice, persuasion and hardship. Hematite strengthens your character, making you resilient and confident.

The crystal of prosperity, wealth, cash flow, success and work luck in 2021 is Epidote. Keep it close to you all year long so you can do well in the work environment. Epidote brings you opportunities that will help you cope better financially. Keep this crystal in a wallet, purse, or with crystals of prosperity, for example, or carry it to work.

You can find the Cancer 2021 luck crystal set HERE.

LEO JULY 23 – AUGUST 22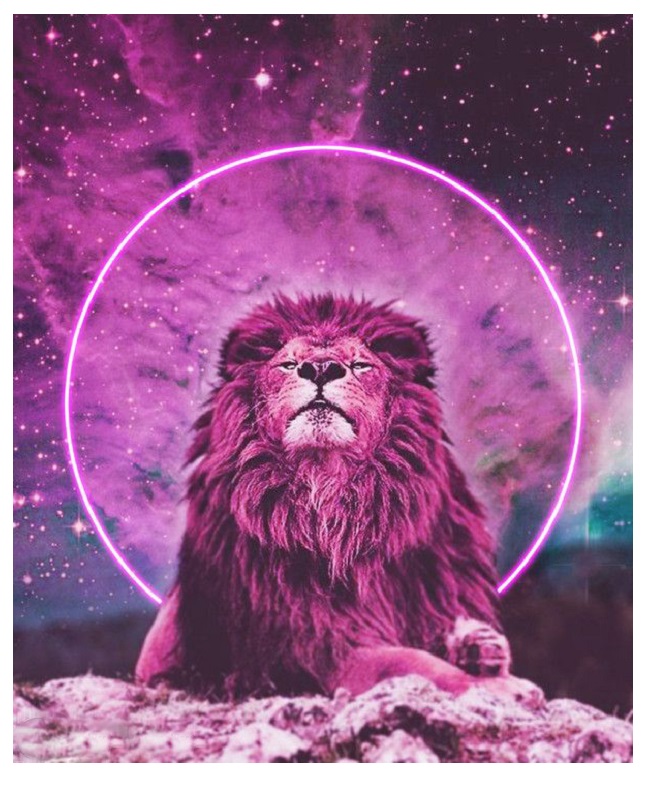 The year 2021 promises to be extremely interesting and challenging for Leos. There is no Leo whose year will pass slowly. The pace is rising and I believe that no representative of this zodiac sign is telling me directly and honestly that it cannot go along with it. Leo is not a surrender, it is created for success, and there is no one who can trample it down. Leo stands upright and accepts everything that life wants to offer. 2021 is your year! All Leos, stand up and walk through the year proudly.

Opportunities, not worth saying no to, will come from windows and doors for Leo. Obscurity can shake him inwardly, but, as I said, Leo is not a surrender. He must seize the opportunity! Opportunities come in different areas, of course, depending on Leo's own fate. For some, 2021 is successful in love, for others in work or personal spiritual development.

This year, I recommend Leo to be as social as possible and open to meeting new people. People around you will help you step by step on the right path, and the Universe will send you opportunities through other people as well. This year, it is extremely important to be extra charismatic and open to challenges. These traits have been given to Leo by its sun sign. If these qualities are hidden somewhere under a beautiful surface, now is the time to take them out. All this can be achieved by Leo's lucky crystals this year, which are Moonstone, Strontianite and Bronzite.

These crystals help Leo make the right choices this year, move towards success, be as vibrant and positive as possible. The year 2021 is the second year in a 12-year cycle, and if the previous year was difficult, confusing and overwhelming for Leo's health, then now it can work so that a result can be achieved. Leo - keep the lucky crystals close to you so that they can bring you success!

If I look at what 2021 brings to Leo in terms of health, the biggest problem may be the lack of time. At this point, I want to make it clear to Leo that it must find the opportunity to sleep at least seven hours every day to keep up with this year's busy schedule. Good sleep restores energy, helps mental health be strong and supports with physical strength. Be sure not to compromise on sleep if you want to be successful this year. If there is not enough sleep, the immune system becomes weak and various weaknesses develop in Leo's body. Find a way to recover every day so that you don't have to face any small problems all year long and shake your health at a time when you need to focus on other topics.

Leo must be especially careful this year of rumours. Everything that reaches you is not pure gold. Take the right and the courage to decide for yourself. Don't allow yourself to be manipulated, sabotaged and someone else to form your opinion. Be as impartial as you can be. If you hear something from somewhere, don't form your point of view right after the first story. Let time and life prove themselves.

This year, the social circle Leo will increase significantly. This zodiac sign meets new people, new friends come into its life and even old acquaintances can be restored. I recommend Leo to let those people who want to find contact with you into your life. 2021 is a very good year for communication and relationships.

I like to talk about all the reasons why 2021 is good and how you can turn it to your advantage. So, I have tricks I want to share kindly with Leos. Compromise and balanced communication with everyone around you will bring success. Because the people around you are extremely sensitive, it is not worth using Leo's bold speech devastatingly. If you need to say, clarify, clear something up or organize something, speak with your heart. Speak so that you are listened to with love, not fear. I tell you this because as a Leo, you have a habit of raising your voice or expressing your thoughts harshly in a hurry. Forget it this year. Conflicts can only arise between you and others if you do not call yourself to order. Love, love and only love, and you will like this year.

As lucky crystals of 2021, I recommend Leo to have Moonstone, Strontianite and Bronzite in their life

Moonstone is the most important luck crystal of 2021, guiding everyone on the right track and making useful decisions. In 2021, it is necessary to lay the foundation for a better and more successful life. This year, we need to make wise decisions, analyse our own lives, change the system and structure that 2020 shook. Keep Moonstone crystal next to you all year long so that it will be your personal guide. It reduces the stress that comes with increasing energy and tempo. The perfect helper for 2021.

Strontianite is the universal crystal of happiness and prosperity for Leo in 2021. It brings to life the opportunities through which success and wealth can be achieved. Provides good energy for the whole year. Brings good relationships with loved ones and personal satisfaction. Strontianite helps increase a positive attitude and provides energy.

Bronzite is this year's Leo's protection crystal, preventing you from going the wrong way and preventing stress from growing. This crystal makes sure that Leo can distinguish between right and wrong, increasing the voice of his intuition. Bronzite works perfectly with Moonstone and Strontianite, helping Leo to get the most out of 2021.

You can find the Leo 2021 luck crystal set HERE.

VIRGO AUGUST 23 – SEPTEMBER 22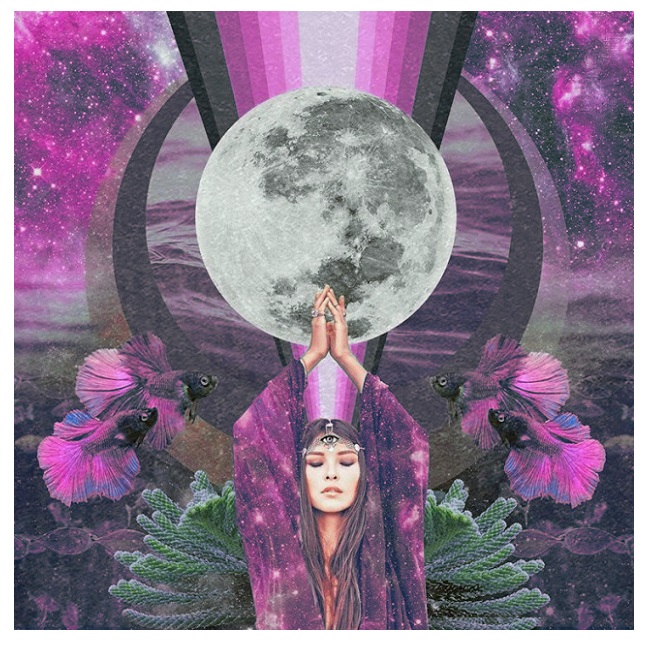 Virgos, hold on - 2021 will bring you nothing but great responsibilities, a speedy, fast-paced and hard-working year! When you're ready, read on. I'll give you good tips on how to keep up with this year and, of course, only make the most of it. Virgos are maximalists, and this year it is possible to make excellent use of this feature of the sun sign. So, Virgo, take a deep breath and start acting!

Organisation, accuracy, punctuality is natural for Virgo, and its strengths are focus and consistency. These are ideal traits, which 2021 expects this sign to adopt. This year, a representative of the Virgo sun sign will have a career. It's a great year for work-related change and moving forward.

Many Virgos will go from one company or opportunity for self-realization to another. If you are a Virgo and your gut tells you that you need to move on, take that step in this year. In 2021, you will be successful in making work-related changes and making big moves. Whether this step is taken in the middle or at the end of the year, the main thing is that it will fit into 2021.

Unexpectedly, this year, every representative of the Virgo sun sign will have an insane need for change and moving forward. It becomes restless, nervous, and if that happens, now is the time to take a big and bold step. Don't be afraid, Virgo! Jump into the fire! The states of the planets and the numerological indicators for this year favour bold personal and professional steps.

Changes can also come in other areas of life, such as relationships and many other things. Feel free to take these steps. Moonstone will guide you to the right path this year, helping to avoid wrong steps and increasing intuition and foresight. Wear it with you as a talisman so that it can always guide you.

For Virgo, this is a big year of changing the way of living, which in turn brings with it a good amount of nervousness, self-doubt, insecurity and, to a lesser extent, panic. Virgo is seemingly hard as a rock, but gentle and soft inside. Virgo does not reveal its hesitations and doubts to others. It is up to it to suffer and bear. To do this, I recommend keeping this year's lucky crystal Opalite close to you. This crystal relieves stress and helps to quickly come to terms when uncertain moments have appeared.

In relationships, Virgo will begin a major cleansing this year. It feels at the beginning of the year how it is necessary to move away from one person or another or, on the contrary, to create a stronger and more intense contact. Some kind of relational correction comes one way or another in the life of a Virgo. It either intuitively selects all this itself or destiny intervenes. Relationships that need to be resolved and clarified are becoming hot. Some relationships become heated, requiring solutions and clarity. Some relationships, on the other hand, become even more loving and cordial. The extreme situation will appear in relationships. All to make a difference in Virgo's social life.

However, health is hit hardest by patience, and mental health can be compromised by the pace and busy year. Therefore, at the beginning of the year, I recommend that Virgo take measures to help keep him balanced. For example, engage in hobbies and other enjoyable activities in addition to work.

As Virgos 2021 revolves a great deal around work and it has the greatest potential for success in this field, the main focus should be on it. Every year is different, some bring love to our lives, some bring happiness and other energies. Virgo's this year's crystal of cash flow, prosperity and wealth are Botswana Agate. It pays off to keep it close to you for success.

Virgo may face a lot of criticism, nagging and gossip this year. You are threatened by other people's evil tongues, which can hurt and offend you. While in general Virgo's own mind is his greatest enemy, this year you will, unfortunately, have to face the negativity and bitterness of other people. Knowing this in advance, I want to say to all Virgos – don't take personally everything you need to experience and witness thanks to other people. Don't let yourself be pulled down, go straight ahead, boldly and confidently, and make the most of a lucky happy year!

As lucky crystals of 2021, I recommend Virgo to have Moonstone, Opalite and Botswana Agate in his life

Moonstone is the most important luck crystal of 2021, guiding everyone to the right path and helping you make useful decisions. In 2021, it is necessary to lay the foundation for a better and more successful life. This year, it is necessary to make wise decisions, analyse one's life, change the system and structure, that 2020 shook. Keep Moonstone crystal by your side all year long to make it your personal guide. It reduces the stress that comes with increasing energy and tempo. The perfect helper for 2021.

Virgo's this year's healing crystal is Opalite. This will help guide him on the right path, relieving hesitations and doubts that can make him very nervous. Opalite supports the nervous system, encourages action, and helps Virgo take only the right steps. This crystal increases inner awareness, intuition and foresight. As the year will be pivotal for Virgo, he needs the support of this crystal throughout the year. Opalite keeps Virgo happy in his personal life.

In 2021 Botswana Agate will be Virgo's work success, prosperity, cash flow, wealth and success crystal. It helps you make good decisions, ensures good fortune, and protects from the misfortune that can come to Virgo. Increases personal well-being and blocks the energy of economic hardship. Botswana Agate increases Virgo's natural resilience, encourages and makes the representative of this zodiac sign confident. It helps to head to new topics, increasing Virgo's courage to accept rapid changes in life.

You can find the Virgo 2021 luck crystal set HERE.

LIBRA SEPTEMBER 23 – OCTOBER 22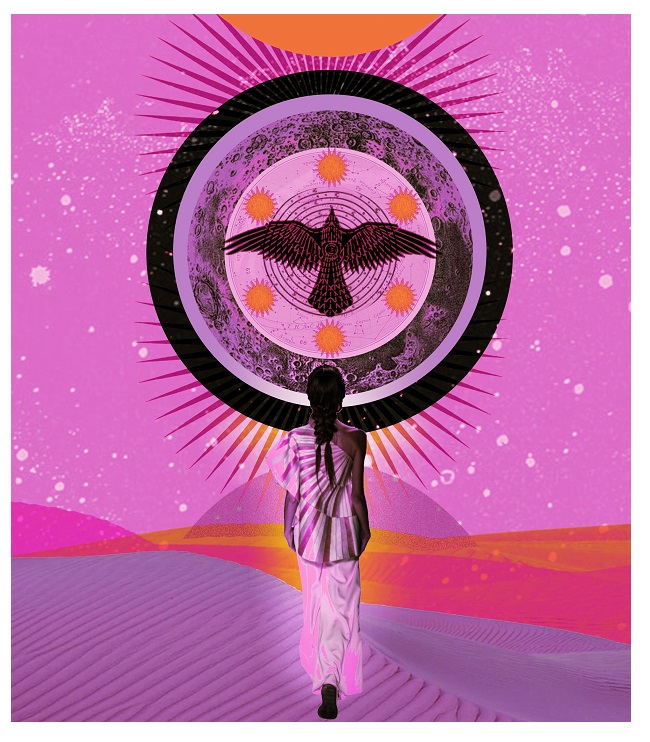 The year 2021 will strongly bring out Libra's leading planet Venus and activate that power in their lives. This means that the representative of this zodiac sign wants to get extra attention from other people in 2021. Especially from loved ones and family members. Libra longs for closeness, above all for the romantic side. Already at the end of last year, many Libra began to think that a greater kind of encouragement was needed for close relationships. Single Libra is waiting for their partner, Libra already taken is waiting for their dearest special attention. Small Libra, on the other hand, want support from family and friends.

2021 is a good year for Libra to heal relationships, which should be taken seriously. If an inner voice already says that intimacy is important and that more attention needs to be paid to the relationship, it should not be left out. I recommend that all Libra representatives prioritize their relationships with the people closest to them this year. Now is the time to make the ties stronger and deeper. For unmarried Libra, 2021 is a favourable year for socializing, so keep your eyes and heart open!

Moonstone is this year's luck crystal. It helps Libra listen to its heart's voice and make the right relationship decisions. It also increases intuition and the ability to behave correctly in relationships. Moonstone is also a crystal of luck of romance and love, which Libra needs especially this year.

Their weakest point this year is the nervous system. The last two years have been full of changes, difficult and at times challenging. IT's tired of it all. It is now necessary to encourage ourselves to make the most of the charms of 2021. Libra must deal with stimulating its own nervous system this year. Proper nutrition and adequate sleep are very important here. Watch your body, don't let it go out!

This year will bring along new winds and changes in the way of life that Libra has long dreamed of, and the realization of thoughts that were already circling in its head in 2020. Many are fulfilling long-awaited dreams. This is the perfect year, as the states of the planets support major changes in Libra's life. For many, it has to do with family life and home. Libra's 2021 crystal of well-being and luck is Brecciated Jasper which protects its health and from misfortune. It helps to create change and fulfil dreams without obstacles.

In terms of work, Libra has to contribute some extra. This year, it is necessary to launch monetary energy. In order to make dreams come true, it is also necessary to significantly increase financial energy. Many Libra dreams can be realized by investing money. Therefore, it is important to work this year so that 2021 can be as successful as possible. Contribute to the work, do not make concessions on this. The only thing that can stop you this year is your poor health. If you know this in advance, do everything you can to stay strong and healthy for prophylaxis. Find solutions to stimulate your body.

This year's third luck crystal Hematite Quartz protects Libra from emotional distractions and gives him the strength to be as active as possible. However, this year is a year of hard work, effort and success. Focus all your energy on working and improving your relationships. Your cash flow and prosperity crystal this year is Hematite Quartz, which helps keep money energy as active as possible in your life. Keep this crystal close to you.

This year, making trips abroad will be risky. It is not a good year to travel. The poor health of this zodiac sign can pick up on diseases or problems that I do not recommend facing. However, if there is a need or opportunity to go, you should properly boost your immune system beforehand. This is to prevent accidents. There is something great and something not so great every year. This year, Libra will be lucky in relationships, work, and as balancing energy, his health is the weak side.

The biggest success period for Libra is from January to May. At this time, it pays to dedicate yourself to work the most. The second half of the year is more about progress in relations and achieving change. All of these topics are, of course, active throughout the year, but it is these periods that are full of brilliant moments. This year, Libra can change jobs, it's a good time for that. Change can come both internally and externally. Dare to make changes if intuition tells you to do it! Do not risk with health, this must be taken particularly seriously. I recommend doing aromatherapy with essential oils and seriously reviewing the daily menu. There may be a lack of some important nutrients that cause nervousness and fatigue. For that, for example, products with maca in it will help.

As lucky crystals of 2021, I recommend Libra to have Moonstone, Brecciated Jasper and Hematite Quartz in its life

Moonstone is the most important luck crystal of 2021, guiding everyone to the right path and helping you make useful decisions. In 2021, it is necessary to lay the foundation for a better and more successful life. This year, it is necessary to make wise decisions, analyse one's life, change the system and structure, that 2020 shook. Keep Moonstone crystal by your side all year long to make it your personal guide. It reduces the stress that comes with increasing energy and tempo. The perfect helper for 2021.

This year's health crystal for Libra is Brecciated Jasper, which helps to reduce stress and nervousness and heal the mental body of Libra. Suitable for those who have been exhausted in recent years and need spiritual support to bring out their best traits. This crystal also protects against misfortune and helps to make dreams come true in a way that fate or something else does not hinder the realization of dreams. This is an important health and protection crystal this year.

Hematite Quartz is the 2021 crystal of cash flow, prosperity, wealth, success, and luck. Keep this crystal close to you, between your home walls, at work, in a box of prosperity crystals or in your wallet, so that it can bring as much happiness into your life in 2021 as possible.

You can find the Libra 2021 luck crystal set HERE.

SCORPIO OCTOBER 23 – NOVEMBER 21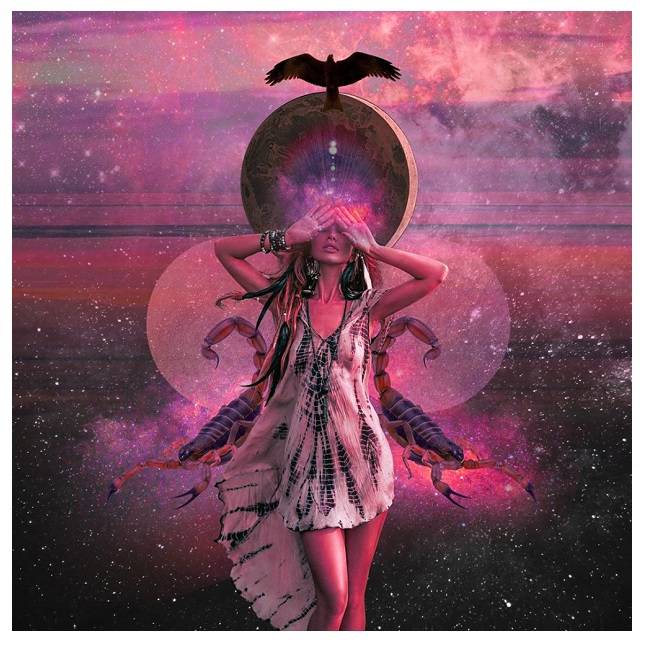 I have great news for all Scorpios - 2021 may be one of your happiest years so far! Knowing this, I will give you good tricks and tips on how to make the most of this year. The states of the planets and stars favour good fortune and luck. All energies are for you, be on the same wave with these energies!

This year can be the happiest time of your life, and especially in your home environment. Everything starts to fall into place, there is a good balance in life and the home environment has better energy. Many Scorpios have struggled to create a home and family in recent years. Many have engaged in relationship changes. Now all this work is bearing fruit. If you have invested a lot in the well-being of your family, home and relationships in previous years, then 2021 is completely your year. You reap what you have sown before. At the end of the year, you can analyse everything afterwards, how this year turned out for you. If you are happy and satisfied at the end of the year, you can pat yourself on the shoulder and say that you have worked hard, and that is your result.

This year's luck crystal is Moonstone, which prevents Scorpio from making the wrong choices. It is a guiding crystal and it is also a crystal that brings romantic energy and relationship luck. Let this crystal make your home life even better. Let Moonstone heal what needs healing.

Scorpio should not stay home this year. This zodiac sign should at least try to be as social as possible, either by meeting people directly or indirectly through social media. It's time for Scorpio to shine. This year Scorpio meets new people who are destined for its life by fate. It gives single Scorpions, for example, the opportunity to meet their soulmate. Therefore, one of its lucky crystals in 2021 is Petrified Wood. It is a crystal that helps to reveal the bonds agreed upon in previous lives. It brings to Scorpio people who are destined for life. Be it a soulmate, a healing soul, or a friendship soul. Having children is also relevant for many Scorpions this year. Whether to have a child or not - this issue comes up. It's a good time to have a child for a Scorpio because a predestined soul is in its Aura Field. Petrified Wood brings together the right souls who have to teach each other wisdom, healing and love.

The greatest threat to Scorpio's life this year lies in its mental health. It has suffered a great deal in recent years, the burden has been great and it is now necessary to make a great contribution to one's health. A decent holiday, the right nutrients, taking care of itself and pampering must be done every week. Scorpios - take the time to recover and enjoy this year's charms more.

Professionally, many Scorpios need to rethink their way of life and calculate where to go next. Many undertake professional changes, many decide to start working in a completely different field in an instant. You have to look inside yourself, look for your passion, and ask yourself, "What do I want to achieve and do in this life?" This year's crystal for success, wealth and cash flow for Scorpio is Green Aventurine. It brings good luck and helps you make the right job choices. I warmly recommend that all Scorpions determine what their working life might be like in the coming years. If you need to learn something more, you should start thinking about training at the end of the year. Many intuitive and spiritually strong Scorpios already know this, as the end of last year already signalled the issue within them. Listen to your inner voice, it is given to you as a personal guide!

But not everything is gold this year. Scorpio has to work hard to keep its weight normal. Many Scorpions are struggling with weight problems this year, and I recommend training and dietary changes early on. Your comfortable and good life promotes laziness. Don't forget to take care of your body!

Overall, 2021 is still a very good year for Scorpio. It must be enjoyed! Allow yourself the chance to be with family members and other loved ones. Be social, communicate and let new people come into your life.2021 is the year to set your fate!

As lucky crystals of 2021, I recommend Scorpio to have Moonstone, Petrified Wood and Green Aventurine in his life

Moonstone is the most important luck crystal of 2021, guiding everyone to the right path and helping you make useful decisions. In 2021, it is necessary to lay the foundation for a better and more successful life. This year, it is necessary to make wise decisions, analyse one's life, change the system and structure, which shook 2020. Keep Moonstone crystal by your side all year long to make it your personal guide. It reduces the stress that comes with increasing energy and tempo. The perfect helper for 2021.

Petrified Wood is a crystal that is extremely important for Scorpio this year. It helps connect him with the people he needs to meet. It is a crystal related to fate that will lead Scorpio on the right path and guide the people in his life who need to be there. Keep this crystal close to you so that you can only walk the right path of fate.

As Scorpio will have a very significant year career-wise in 2021, it needs extra energy to succeed. Green Aventurine is a crystal of cash flow, prosperity, wealth and happiness. It brings Scorpio success to work, giving him opportunities to advance his working life. Keep Green Aventurine with prosperity crystals, in your wallet, at work or, better yet, wear it as a piece of jewellery so that prosperity can exist in your life.

You can find the Scorpio 2021 luck crystal set HERE.

SAGITTARIUS NOVEMBER 22 – DECEMBER 21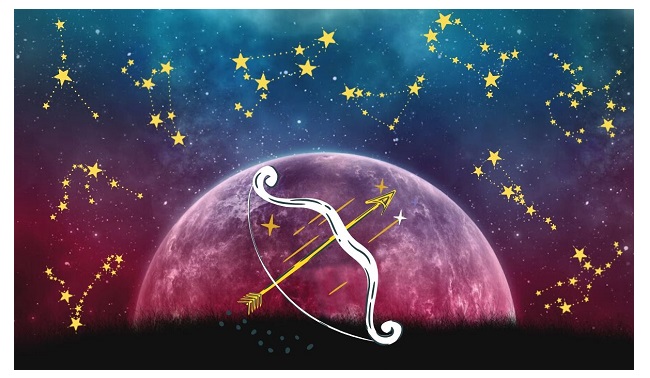 Sagittarius will have an exciting relationship year in 2021, full of anticipation, hope and excitement. This sign wants to focus on relationships and especially romantic relationships. Sagittarius is looking for the meaning of love this year, it wants to understand how it feels about someone and to find its place in the relationship field. Already at the end of 2020, many Sagittarius felt this desire growing quietly within themselves. The heart invites you to love and to become clear in your feelings. This is the main goal of this year - to find the right path of love in your life.

In light of all this, I suggest Sagittarius find its heart, analyse its previous relationships, the relationship it is in, or a potential companion on its way, trying to come to a conclusion about who is right for it, who came to teach it, and what good things can be learned from past relationships. Many Sagittarians manage to find a soulmate, a partner in their life or someone with whom they have a really good connection. Sagittarius - keep plenty of love crystals near you so that the luck of love will strike you! One of Sagittarius happiness and love crystals is Pink Petrified Wood. Sagittarius, keep this crystal with you throughout this year.

Many Sagittarius may become concerned about their health in the spring. Nordic Sagittarius is particularly sensitive to the lack of sunshine this year and maybe hit hard by spring fatigue. Knowing this, I recommend investing a lot in your health already at the beginning of the year so that you do not have to fight mood swings, poor health and weakness in the spring and early summer. Therefore, have plenty of vitamin C, vitamin D and eat healthily. You can't afford quieter days. All the more so as this is the year of Sagittarius' relationship. Passion and romance can exist in a healthy body and soul.

In addition to searches in the love field, there are also a number of Sagittarius looking for a job. Most because they felt in 2020 that they needed to look for a job that was interesting and passionate. For many Sagittarius, 2021 is a year of great change in job prospects. Life has set an inner feeling in it that tells it, "You need to fulfil yourself, and on a completely different level!" Those Sagittarius with strong intuition already realized this in 2020. The lives of those whose intuitions are weaker are set in such a way that they are forced to look for a new job and a way for challenging personal limitations. Anyhow, the year is favourable for all Sagittarius to change jobs and change their professional outlook. The biggest luck crystal Moonstone will help to find the right way, which enhances Sagittarius intuition and helps him make the right and most useful choices.

The state of the planets miraculously does not improve the life of Sagittarius this year with great wealth, and therefore more effort is needed to keep one's financial situation stable. Try to keep expenses and income in balance. For Sagittarius, this is a year of job switches or changes in the work field, which in turn leads to an unstable income. I recommend all Sagittarius to keep the crystals that activate money luck around them this year and to make sure that the energy of money exists at a good level in your lives.

Many Sagittarius may feel material panic at some point this year. Fears and worries about how to cope actually make this smart Sagittarius come up with ideas that will be useful for later life. Good ideas come from the air, if not to get into trouble, but to use them for good thinking. Sagittarius crystal of prosperity, wealth and cash flow in 2021 is Green Quartz.

Towards the end of 2021, Sagittarius will be interested in everything related to the home. Interior design, furniture or home improvement come on the agenda. In the autumn, he will start to feel that the exchange of energies at home is important. I recommend listening to this inner feeling and do in accordance with visions. Any exchange of energy is welcome in the life of this lively and fascinating Sagittarius in 2021.

As lucky crystals of 2021, I recommend Sagittarius to have Moonstone, Pink Petrified Wood and Green Quartz with it this year.

Moonstone is the most important luck crystal of 2021, guiding everyone to the right path and helping you make useful decisions. In 2021, it is necessary to lay the foundation for a better and more successful life. This year, it is necessary to make wise decisions, analyze one's life, change the system and structure, which shook 2020. Keep Moonstone crystal by your side all year long to make it your personal guide. It reduces the stress that comes with increasing energy and tempo. The perfect helper for 2021.

Pink Petrified Wood is an important crystal for Sagittarius in 2021. It helps it to understand its relationships and feelings, it increases the luck of love and good relationships. I recommend Sagittarius to keep this crystal with it all year round. Pink Petrified Wood helps to understand who is right for you and to whom you could give your heart. Let this crystal relieve the stress and anxiety of 2021 should it hit you. It is a great healing crystal alongside other Sagittarius 2021 luck crystals.

Green Quartz is a crystal that activates Sagittarius' cash flow, prosperity, wealth and luck, which will be a great helper for Sagittarius in 2021. It will help you make the right work decisions, find a job for those who want to change jobs, and bring financial happiness to this year. It is especially useful to keep this crystal with prosperity or in a wallet. In contact with money, cash flow crystals always work more efficiently.

You can find the Sagittarius 2021 luck crystal set HERE.

CAPRICORN DECEMBER 22 – JANUARY 19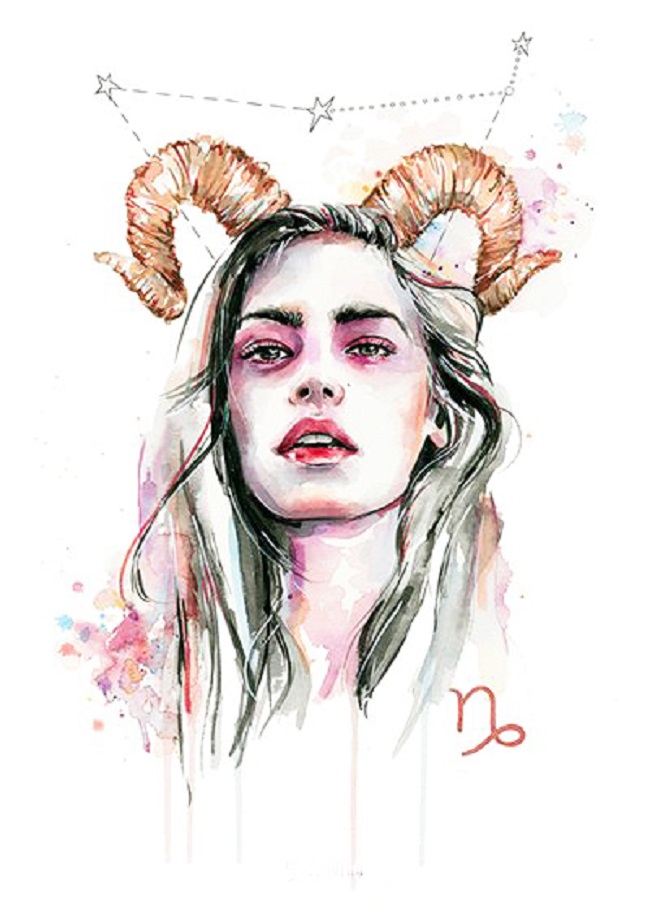 For a Capricorn, 2021 is a great year of organization, testing the strength of its sun sign, which is perfectionism and punctuality. It will have a whole year of clarifying things and finding out how to put everything to work effectively. Be it something in its private life or work-life - everything has to be arranged and for all this the states of the planets and stars are favourable. A recommendation for all Capricorns - anything that seems a little loose, problematic, confusing or incomprehensible is something you need to work on properly. Do everything one by one and find ways to make everything work for you so that you can move forward smoothly in each area. You have to find solutions this year for everything that stands still and frustrates you. 2021 is favourable for Capricorn for making corrections. Don't postpone them for years to come, otherwise, you'll just miss the train!

This year's luck crystal Moonstone helps to find solutions to make everything work. Keep this crystal close to you so that intuition can support you and be your best helper. Let it lead you to the right decisions and in the right way.

2021 is the year of work and devotion to Capricorn. This year, we must not make concessions and take more time off than is really necessary. Now is a good time to educate yourself and move on professionally. For a Capricorn, improving one's skills helps to move money energy. Find ways to increase your knowledge and hone your skills. This year's luck crystal Picture Jasper is a crystal of cash flow, success and wealth that is useful for promoting one's own work. Keep it with you all year.

This year is the best year of learning for Capricorn. If you have ideas on how to develop yourself, take them and try to implement them. Find ways to keep up with the innovations. The stagnation, as well as the continuation of work as in previous years, does not work. It brings a standstill both financially and spiritually.

This year, the weak point in Capricorn's life is its private life. This is a place where you need to make a fully conscious contribution and take logical steps to make the relationship work. All the energy goes into its self-development and work, and it is very easy to drown in its own development so that everything out of the ordinary can very easily be left behind. At this point, I need to remind all Capricorns that you also need to focus on relationships. Offer love to your loved one, find time for dating when you are single and find time for children when you have children. Remind yourself constantly that you are not alone or that you do not have to be alone. 2021 does not favour romantic happiness in Capricorn life, so you have to create that happiness yourself. It is easy to forget to contribute to it.

This year, Capricorn will have to deal with alleviating its stubbornness. It is now crucial to work with others, but stubbornness brings sparks into relationships, including at work. Chevron Amethyst, the third lucky crystal for Capricorn in 2021 helps it to evolve spiritually and grind sharp corners of its characters traits. All forms of cooperation, communication and social activism are essential. Also, professionally, success is waiting for those Capricorns that are open to cooperating with other people. So, a big smile on your face and an open heart - may they always be with you this year

Capricorn could take big risks this year, as 2021 energy will support its success. If you want to make big investments or make big changes in your private life, this is the right year for you. Gather your courage and make the ideas and dreams that have existed in you for a long time come true.

The weaknesses of Capricorn in health are the heart and cardiovascular system. This zodiac sign is a great overthinker, because its mind is unpredictable, even for itself, and is so always. The heart must be taken care of. At this point, I call on all Capricorns to work for their health so that this year's goals can be achieved without compromising their health. Healthy food, exercise and a proper holiday contribute to this.

This year can be a success for Capricorn if it works harder than usual and does so to become more successful. All energies support it and it would be a sin to waste it. The beginning of the year is very confusing and it can be difficult to foresee or predict your own future. In summer, things turn and everything becomes clearer. If at the beginning of the year Capricorn is confused, you should not be discouraged. The universe sets new directions for it and creates opportunities that will come into its life in a clearer version after May. The end of the year is especially fast-paced and full of opportunities for Capricorn. By that time, a lot of energy must be accumulated so that it can keep up with everything that comes into his life.

As lucky crystals of 2021, I recommend Capricorn to have Moonstone, Picture Jasper and Chevron Amethyst in its life

Moonstone is the most important luck crystal of 2021, guiding everyone to the right path and helping you make useful decisions. In 2021, it is necessary to lay the foundation for a better and more successful life. This year, it is necessary to make wise decisions, analyse one's life, change the system and structure, which shook 2020. Keep Moonstone crystal by your side all year long to make it your personal guide. It reduces the stress that comes with increasing energy and tempo. The perfect helper for 2021.

Picture Jasper is Capricorns 2021 cash flow, prosperity, wealth and work success crystal. This year we need to educate ourselves and strive for success, and this crystal is the best for this year. Picture Jasper increases Capricorn's personal happiness and brings favourable opportunities for self-development in its life.

Chevron Amethyst is crucial for Capricorn in 2021. It promotes spiritual development, helping to become better and more successful in every field. It helps to highlight the best traits and grind sharper areas in Capricorn nature. It injects the courage and foresight that is sorely needed this year.

You can find the Capricorn 2021 luck crystal set HERE.

AQUARIUS JANUARY 20 – FEBRUARY 18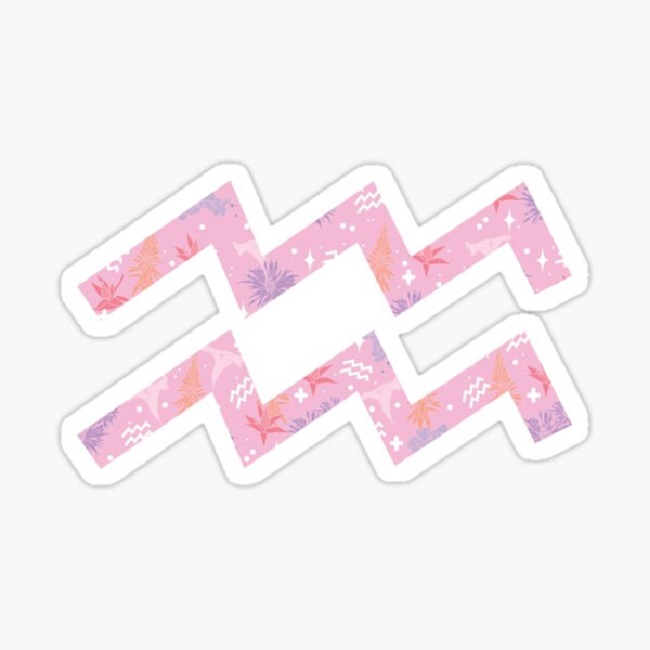 I have great news for Aquarius - this is your year of rest and balance. The states of the planets in 2021 and the numerological influence of that year will take a heavy burden from Aquarius. This year must be enjoyed, taken more consciously more freely, and pursued to increase one's own well-being. The emphasis on Aquarius' life should be on itself and its health, both physical and mental.

This year, Aquarius must allow being advised by people from the outside. You don't have to decide, know and understand everything yourself. Good ideas, opportunities, new prospects and knowledge can be brought by others. I recommend every Aquarius to keep their eyes open and their ears extra sharp this year. Thanks to other people, you may end up with very favourable opportunities that you might not have reached so quickly. Therefore, Aquarius, let people talk!

At long last, however, Aquarius has the opportunity to relax and take everything a little calmer. The fast-paced years have led so many Aquarius to a fast rhythm and it is difficult to get off this path. At the beginning of the year, it may feel tired, exhausted and weak. This, in turn, can lead to a lack of motivation and extreme laziness in its life. But there is nothing wrong with that. It's time to take the pace off, so allow yourself a little laziness and comfort. You take it a little easier, and for those Aquarius who can't slow down, I encourage you to do so consciously. You don't have to do anything huge this year. Let others hunt for their own goals. There are different periods in our lives and after a long run, we sometimes need to rest. One of Aquarius luck crystals White Agate, which could be with it for the whole year, helps to relax, relieve stress, create balance and learn to enjoy life to the fullest.

Everything that happens around or inside us has a bigger meaning. So, in this year of taking time off, there is one specific reason why this character needs to step up. For Aquarius, 2021 is a year of having family and commitment to relationships. Any activity that enhances the well-being of the home, family, or relationship is right. All the ideas involved should be put into practice. Improve and refine. For unmarried Aquarius, 2021 is a favourable year for finding love. Those who do not yet have children and have been waiting for a family for a long time can have an addition to the family. Aquarius's who have left their relationship in the background will focus more of their energy on reviving the relationship. It is going to be a good relationship year

Many Aquarius's have already at the end of last year reached a point where family and home and everything around them has begun to need more attention. In 2021, it will be given the opportunity to put this very important part of its life on the right track. Mookaite is one of the most important luck crystals of Aquarius this year, which helps to bring new energy, good opportunities, happiness and well-being into its personal life.

Summer will be the most successful for Aquarius when the waves of love are especially evident. In summer, it is worthwhile for an unmarried Aquarius to show itself to the world so that the right person can find it. In the summer, the Aquarius in the relationship wants to receive special attention from its partner, and it also wants to contribute more to the relationship.

In terms of work, 2021 is favourable for Aquarius if it works on its own and is the master of its time. These Aquarius have more cash flow to offer this year than those who work for someone else. Mookaite is the crystal that offers cash flow and is worth keeping with all Aquarius.

The year 2021 is also full of surprises that every Aquarius must face. If there is a desire to rest and take it easy in the soul, then changes, updates, news and surprises will come from the outside. They need to be addressed and adapted. The least nerves can be worn when the Aquarius does not react but takes these surprises as part of life. In terms of health, the weakest place in Aquarius this year is the nervous system, and therefore it is necessary to place more emphasis on rest and balancing activities, creating harmony between one's own health and the events of 2021. An Aquarius who does not provide support for its nervous system may find itself in a situation where time is simply burning in its hands. I recommend that you do your best to always feel great.

Creatively, the best time for Aquarius will be the end of April or the beginning of May, and it is carried out until the autumn. Creative ideas and flashes of thought should be put into practice. Don't miss the visions that emerge within you. If they come, try to implement them. I stress - nothing happens just like that and you won't have experienced it without a reason!

As lucky crystals of 2021, I recommend Aquarius to have Moonstone, Mookaite and White Agate in its life

Moonstone is the most important luck crystal of 2021, guiding everyone to the right path and helping you make useful decisions. In 2021, it is necessary to lay the foundation for a better and more successful life. This year, it is necessary to make wise decisions, analyse one's life, change the system and structure, which shook 2020. Keep Moonstone crystal by your side all year long to make it your personal guide. It reduces the stress that comes with increasing energy and tempo. The perfect helper for 2021.

Mookaite is an Aquarians luck crystal that brings him a lot of good energy, opportunity, positivity, optimism, prosperity and wealth this year. This crystal helps bring new breath, vitality and improves the well-being of Aquarius. Keep Mookaite next to you all year long so that it can attract good opportunities.

White Agate is a crystal that is extremely important to Aquarius this year. It relieves stress and helps reduce mental and physical stress. It is a crystal that creates inner balance and satisfaction, which helps to enjoy life, relax and create a rhythm that is beneficial to health. White Agate will help Aquarius make the most of 2021 and truly relax.

You can find the Aquarius 2021 luck crystal set HERE.

PISCES FEBRUARY 19 – MARCH 20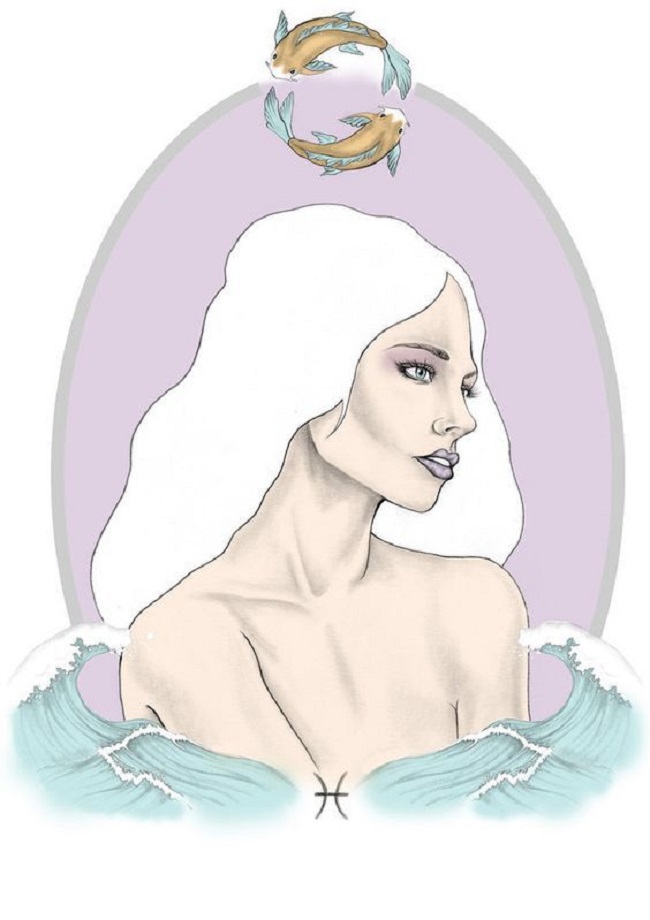 Pisces, are you ready for work and personal development? If so, this is your year! The overall goal of Pisces in 2021 is to make a real effort in everything that concerns its job, profession, interests and skills. Everything has to be polished, everything has to be shiny and made even more skilled. This year is not for those who want to slip through life easily. There are two types of zodiac signs - those who only want comfort and follow simple paths in their lives, and those who are willing to work hard and do their best. Which one are you? Depending on which of the two you are, so will be your year. Pisces, who are active learners and lovers of work, will have an overall successful year. Others have to face obstacles and difficulties.

The year 2021 is full of opportunities and it should not be missed just by daydreaming and dreaming. If Pisces comes up with an idea, it should be made a reality. Thoughts need to be made physical! Remember it!

This year's luck crystal Moonstone helps Pisces move on the right path and to the places that are most useful to them. It is worth keeping this crystal close to you throughout the year so that Pisces will only choose the best path for them when making decisions.

This year, the positions of the planets will not create major obstacles for this zodiac sign in terms of work or money. All Pisces should rejoice in this. In 2021, it makes sense to make a lot of effort. Many Pisces invest their money in real estates, such as buying, renovating or furnishing a home.

In the spring, the representative of Pisces will do a larger kind of large-scale cleaning in its social circle. They themselves continue to grow spiritually, and at that time many communications may end. If that happens, let it move all the natural way forward. Every relationship has its time to exist. From the middle of summer until the end of the year, Pisces will have a bigger turn in love and relationships. For single people, it can bring opportunities to move into a relationship, those who are in a relationship can fall in love with a loved one. But at the same time, the turnaround can also come in a negative way, leading to divorces, problems and obstacles. To avoid this, I recommend keeping Iolite crystal with you this year. It is this year's protective crystal that keeps misfortune out of Pisces life.

Knowing that the second half of the year will be a turning point in the relationship, Pisces should set itself right before July arrives. If you want love, set your thoughts in that direction. If you want to get along well with your partner, work hard for it. Remember - everything you think about is like a magnet you bring to your life. By focusing on the good and the positive, we get it back from the universe.

In addition to everything that happens in the life of Pisces in the spring, 2021 is still a great year for improving close relations in general. Pisces want to get along better with their family members, wanting to spend more time with them and get nostalgic or create new memories for the future. As a result, they will feel significantly more intimacy and love this year as they themselves attract more people. Pisces that sneak around like wolves will be more available this year to their close ones and best friends.

The darker side of 2021 is in the nervous system with Pisces, as it is with many other sun signs. This year does not protect mentally, but rather offers material opportunities. The two are opposites. I advise the representative of Pisces to start at an early stage with everything that would help it to rest, relax and constantly maintain inner peace. Selenite is the universal crystal of happiness and peace for Pisces in 2021, offering balance and soothing energy. This crystal is worth keeping close to you.

In general, a very successful year awaits Pisces when they are active and do not hide from the world anywhere in the safety zone. The livelier, more social, bolder and more active it is, the more it will win this year. At the very beginning of the year, the last gear should be put in and drive into 2021 at full speed. The greatest energy must, of course, be directed to self-realization, learning, development and work, the rest to relationships. The dangers that arise can only be towards mental health and when moving to the comfort zone. By keeping the right crystals next to you, they help to be motivated and full of will. Certainly, building and contributing to the home should be addressed in 2021. Home is a person's castle, and Pisces desperately need security, which it can create by creating a sense of home. Already last year, many Pisces began to think more about home and things related to that. Their intuition has already led them on the right path, giving signs of what lies ahead.

As lucky crystals of 2021, I recommend Pisces to have Moonstone, Iolite and Selenite in its life

Moonstone is the most important luck crystal of 2021, guiding everyone to the right path and helping you make useful decisions. In 2021, it is necessary to lay the foundation for a better and more successful life. This year, it is necessary to make wise decisions, analyse one's life, change the system and structure, which shook 2020. Keep Moonstone crystal by your side all year long to make it your personal guide. It reduces the stress that comes with increasing energy and tempo. The perfect helper for 2021.

The strongest protection crystal of Pisces in 2021 Iolite helps prevent misfortune, problems, fights in relationships, failures, evil and envy. This is a very important crystal for self-defence, which I recommend carrying with you as a piece of jewellery or as a crystal in your pocket so that it is constantly near you to protect you. You can also keep it between the walls of your home so that it will work for you when you spend time at home.

Selenite is Pisces' biggest universal luck crystal this year, offering peace of mind as well as good luck, opportunity, success and prosperity. It has an energy-restoring effect, helping Pisces get out of last year's whirlwind, giving them strength, courage and motivation to act. I advise Pisces to bring Selenite to his home and allow it to work for it there.

You can find the Pisces 2021 luck crystal set HERE.

2021 lucky crystals for 12 zodiac signs can be found in the e-shop HERE. I am also waiting for you in LA TENE shops in Tallinn and Saaremaa. In Tallinn (Tartu mnt 50A) we are open Mon-Fri 10.00-19.00 and Sat-Sun 12.00-18.00, in Saaremaa (Auriga) we are open Mon-Sat 10.00-20.00 and Sun 10.00-18.00.

I wish you all a great, successful, loving and exciting 2021 year. I will send you a lot of health and inspiration!

Tene Laul