01 Jun

June is full of love and a little bit of prosperity as well. Our eyes and energy are first and foremost focused on love. The first Solar eclipse of the year and the Full Moon are waiting for us, which will open the Thymus Chakra for the first time in years. This means that you and everyone else can organize your love life - find your soulmate, connect with him or her and create even deeper contact with that person. It's time for love!

JUNE 2 is the day to decide whether to continue or change the current healing practices. This is the Last Quarter of the Moon when it is necessary to establish healing techniques.

Energetically, now is the time to make changes to the menu, lifestyle and also treatment methods. To find out if it is necessary to intervene at all, observe how you feel on June 1-3. If you're exhausted, feel unwell or bad in any way, the Moon and state of stars will let you know to change course.

If the opposite is the case and you feel great, then continue what you are already doing. These three days, especially June 2, are an insanely good opportunity to take an adequate look at health. It is extremely important that the cosmic states bring this knowledge to you easily Take this moment, analyze yourself and monitor your health!

Whatever problem arises in you during those three days, it is a signal to your subconscious that you need to bring about change. Find solutions to your problems! Over the years, I have written various articles on self-healing and alternative medicine, where you will find very simple tricks on how to help yourself. You will find all the health articles I have written HERE.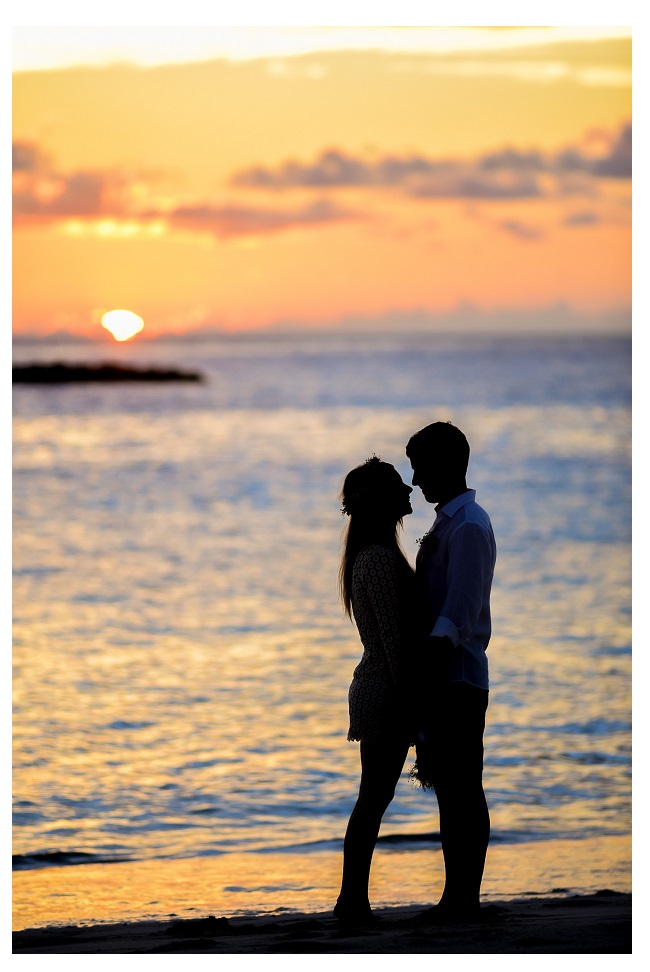 From June 3 until the arrival of NEW MOON, it is also important to monitor your well-being. If it improves, the changes will work. However, if you feel worse, there is something else you are doing wrong. Think carefully about how you can help yourself even more. Look for signs and respond to them!

For example, vitamin K2 helps with heart palpitations, there is a special sleep complex for sleep problems, a longer course with Para-Herb helps with digestive problems and black walnut extract helps when fighting with skin problems. There are many possibilities!

Despite the fact that summer is coming, you should always feed your body with the nutrients that are missing from your diet. In summer, consume local, grow your own plants and especially those herbs that are high in nutrients.

For middle-aged and older people, I recommend consuming a special 50+ vitamin complex, to ensure vitality, life energy and the body's own strong resilience.

Before the arrival of the New Moon, on June 1-9, I recommend burning various health incense at home, for example, Rejuvenate, Good Health, Relaxing or Vitality. With them, it is very useful to do energy remediation in-home energy during this period.

From the end of May to June 22, everyone is also affected by the Mercury retrograde in Gemini. This is the state of the planets, which, in addition to interfering with the operation of technical devices, also affects human communication. At this time, misunderstandings may arise, conflicts may arise from nothing, and alterations are commonplace. Mercury retrograde leads to unexpected interventions and changes in plans. At the same time, this state of planets also activates very intense thought and taking advantage of your excellent analytical ability, you can come across so many brilliant discoveries during this period. During this time, I recommend burning Chamomile incense, to stabilize, balance, and soothe the soul, keep a Shungite crystal with you, to mitigate the energies that cause problems and failures, both in you and in technology. You can find more information about the Mercury retrograde and my recommendations HERE.

June 10 NEW MOON and the overwhelming first SOLAR ECLIPSE of the year bring with them changes in character, desires and habits. The perfect time to send off all your dreams!

Solar Eclipse occurs when the Moon stands in front of the Sun and blocks its light. This leads to a collision of two energies - the energy of the Sun, which is meant to give us strength, vitality, good fortune and healing, meets the energy of the Moon, which activates intuition and mystical, spiritual and unearthly energy at the same time. When these two energies merge, it is possible to pass on your dreams and desires to the Universe, the Guardian Angel, and the Angels.

This is one of the most important days in 2021 - don't miss it!

Take this day for spiritual activities. If you are free that day, be 100% committed to sending off your dreams, wishful thinking, and total change on one level or another. If you are at work that day, take up your free time to celebrate that day

Solar Eclipse gives you the opportunity to perform any ritual that will help bring good luck to your life. Find in my rituals and magic those that will help you fulfil your desires and dreams:

- NEW MOON THREE LOVE WISH RITUAL (with the help of this ritual you can send your wishes related to your love, you can do it from June 9 to 10)

- NEW MOON AND WISH MEDIATION (you can do meditation on the day of the New Moon and you can create a new beginning in your life)

- A RITUAL FOR NEW LOVE DURING THE NEW MOON (with this ritual you can invite into your life the soul destined for you by destiny, I recommend you do it on the day of the creation of the New Moon, June 10)

- INCREASING PROSPEROUS ENERGY DURING THE NEW MOON (you can perform the ritual on June 10 and 11 and use it to bring wealth and material success to your life)

- NEW MOON MANTRA FOR OPPORTUNITIES (with the help of the mantra you can open the channel through which the changes come into your life and send your wishes, do it on the day of the New Moon and also the day before or after)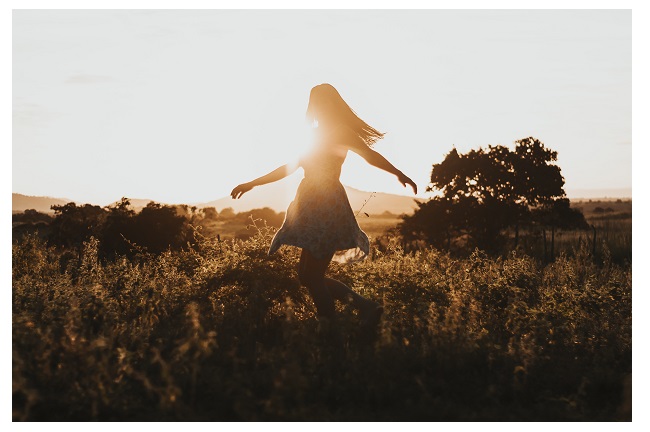 In addition focus only on the good, the positive, and the healing. Try to keep a good relationship all day, don't start quarrels and don't go with the drama. During the New Moon and Eclipse, it is very easy to bring into your life something that you do not really want there at all, such as quarrelling and stress. This inadvertently invokes misfortune and negative energy. Be sure to monitor your behaviour, attitudes and feelings. If for some reason the drama comes up, try to stop it as soon as possible, at least for yourself. Burn Opium incense to reduce drama energy.

Start wearing Rock Crystal or Goldriver crystals during the New Moon and Solar Eclipse. Both can make your dreams and desires come true. If you start wearing one or both of them that day, they will save your thoughts and help your dreams come true faster. Both crystals have energy that helps activate the place where those dreams would fit in destiny. Both Rock Crystal and Goldriver help bring good luck and opportunities. It would be even better and more successful if you meditated while wearing them and at the same time focus on your dreams. During meditation, use luck incense, for example, Palo Santo or Palo Santo mix incenses.

On June 10, there will also be a Sun's connection to Mercury, which is so powerful that it opens you up to think clearly and communicate more freely. This cosmic state unleashes the power that unlocks everyone's Throat Chakra, including those who are stuck or out of balance (I have written about a closed up Throat Chakra HERE). This is one of the best days to communicate and collaborate. I recommend wearing at this time Onyx crystal, which protects you from the criticism and negativity that may come out that day. The downside of this planetary state is that nervousness can also occur. To alleviate this, I recommend drinking mint tea, use Healer roll-on and the super stress reliever Palmarosa essential oil. You can read more about this planetary state HERE.

June 11 - 16 is the period after the Eclipse when you have to continue to focus on your dreams and desires so that they will come true!

If for some reason you did not have the opportunity to celebrate the Eclipse on June 10, then the next day, June 11, is also suitable for setting your dreams on the right path.

Until the creation of the First Quarter of the Moon, on June 18, actively focus on all the good you want to bring to your life. Wear Rock Crystal or Goldriver crystal, take them to your hand from time to time, close your eyes and refocus on your desires.

If you act for your dreams on June 11-17, it will bring a lot of success to your life If you have the authority to do something about it, please do so. All this contributes to the functioning of dream rituals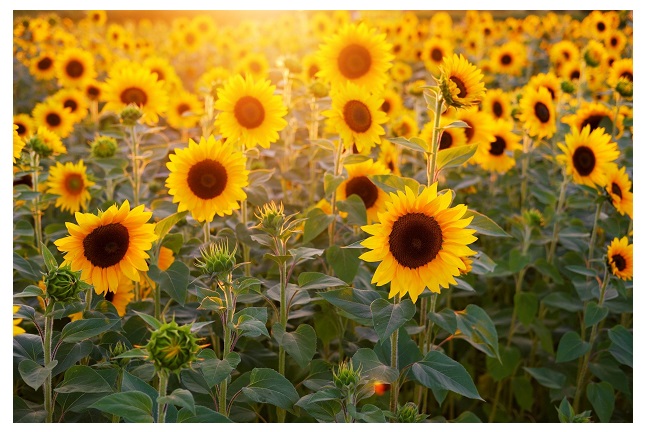 Since the First Quarter of the Moon is related to the amplification of the energy of abundance, wealth and prosperity, you already practice the activation of prosperity energy the week before. You can purify prosperity crystals, replenish them and bring them to your life. It is very useful to add paper money and coins to prosperity crystals before the First Quarter of the Moon arrives. In addition, I have the following crystal recommendations for you:

- Chalcopyrite protects you and your family from destruction.

- Tiger's Eye and Pyrite bring more wealth.

- Picture Jasper brings work success and fulfilment of ambitions.

June 18 is the FIRST QUARTER OF THE MOON which is related to the momentary activation of prosperous energies. On this day, it is beneficial to invest in your own energy work and making money. All worldly activities gain energy for success!

The cosmic energies of June in this lunar phase are related to the amplification of prosperous energy. A good time is for changing jobs, real estate transactions or starting a longer-term project. The time is especially favourable for those material topics that have long gained momentum for realization. As this is the first quarter of the Moon, it is related to summarizing old topics, in this case on a material level. For example, it's a good time to sell a car or other item you've had for a long time. Therefore, I also recommend placing real estate sales announcements at this time.

In particular, it's a good time to get rid of earthly misfortune. If you have had a hard time lately, stop the misfortune now. Use cosmic energies to clear up the misfortune

If you want to clear the material misfortune, start wearing Epidote, Malachite or Chrysoprase on June 18th. All these crystals are strong activators of money energy and luck. The greatest misfortune releaser, of course, is Malachite.

Before wearing it cleanse it with a Cinnamon incense stick or incense. Also, special Money luck incense is good, which can also be used to clean homes and altars of prosperity.

It is useful to cleanse Wallet Luck crystals on this day or place them in your wallet.

On June 19-23, the energies will start to move towards the Full Moon, and the gradual growth of the Moon's power is already beginning.

This is a great time to relax, dream and love. It's a time of creativity and a time of growing passion energy. Now is the time to dedicate yourself to finding love or new love.

Creatively, this is a powerful period where ideas and visions are easy to come. Let them come, go with the flow, do something powerful. Listen to your intuition and visions. But remember that Mercury is in retrograde, which means you have to be careful with trust.

For musicians and other creative people, this is a great time to create new stuff. Put your head to work with a bandmate, a hit can be born.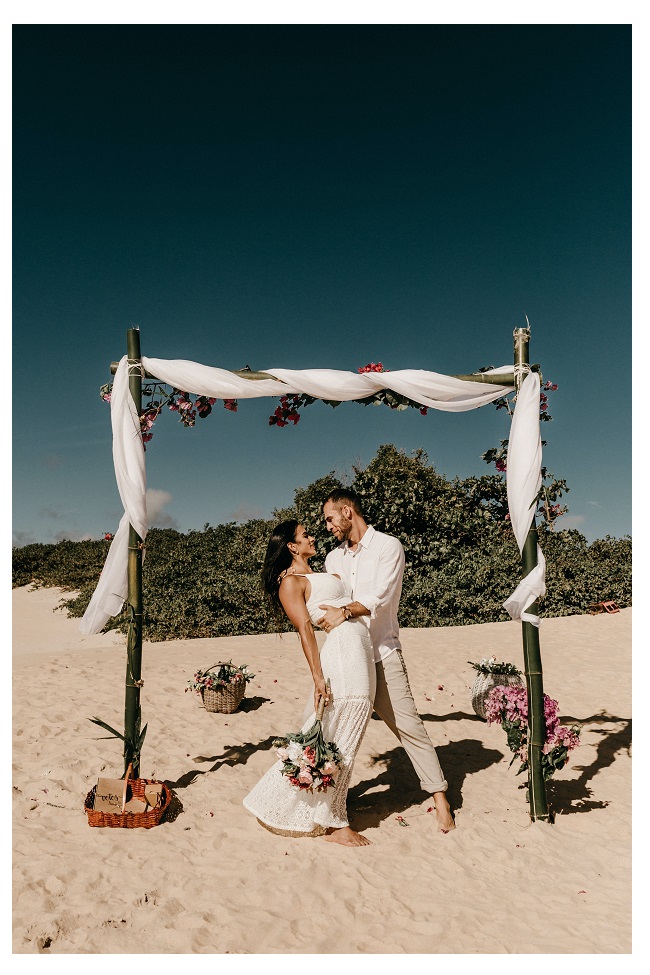 There is a growing need to do good and somehow make yourself useful to others. A good time to help others, volunteer or offer someone from an animal shelter a new home.

Your Heart Chakra opens and then during the Full Moon, it is possible to open the Thymus Chakra, which in turn can bring a soulmate into your life.

Start wearing the Thymus Chakra crystals already this week and bring Emerald, Fuchsite, Malachite, Mango Calcite, Morganite, Rhodochrosite, Green Calcite and Stihhite. These crystals help you to make contact with your soulmate, connect your ways and make love passionate. These are the powerful openers of the Thymus Chakra.

In addition burn Rosemary incense, smudge stick or essential oil, to unleash the luck energies of love in one's Aura Field and between the walls of one's home.

June 24 ACTIVATION OF THE SOULMATE CHANNEL OR THE THYME CHAKRA

Heart Chakra must be healed for Thymus Chakra to be activated. The cosmic state gives a lot of strength this time to activate it.

Thymus Chakra is located in the Heart Chakra and is the highest level of this Chakra. Activating it will help us reach the person who has entered into an inter-soul agreement with us, which is the soulmates. You will find my articles written about soulmates HERE.

If you are single, it is crucial to practice love rituals this day and the following week. Yes, indeed, there is time for this for the whole week. If a week before June Full Moon the Heart Chakra began to open, then June 24 is its highlight and after that, it is still in an active state for a week.

Burn Patchouli, Vanilla, Strawberry, Lotus and Romance incense. They contribute to all this. If you are in a relationship, now is the time to put all the problems of the past behind you and turn a new and clean leaf in your relationship.

At this time, I suggest you do these love rituals:

- FULL MOON'S NEW RELATIONSHIP RITUAL (this ritual will help you invite a soulmate into your life with whom to share unconditional love)

- FULL MOON MAGIC - FULFILLMENT OF HEART'S DESIRES (with this ritual you can send off all your biggest heart desires)

- FULL MOON LOVE STRENGTHENING RITUAL (I recommend it to strengthen the relationship, solve old problems, and increase passion)

- FULL MOON RITUAL - A RITUAL TO LAUNCH LOVE WISHES (this ritual will help you realize your dream of love)

- FULL MOON PRAYER MANTRA (this mantra helps to wave you so that the desires of your heart reach the right places)

- LOVE DREAM RITUAL (it is a universal ritual to send off the dream for one's love)

- A RITUAL FOR A SOULMATE (I recommend this ritual to invite a soulmate into your life and bring the luck of love into the relationship)

Write your love wishes on a piece of paper while burning love candles, for example, magnolia, vanilla or raspberry. Fold the paper when you have written your wishes, and throw it in a fire or burn it in another way. Send your heart's desire on the road!

Cleanse all your love crystals during the Full Moon or the following week, take them outside to be charged and be sure to wear the crystals you already have as jewellery.

Pluto retrograde started on April 27 and lasts up until October 6. Pluto is a rather aggressive energy changer, a creator of transformation and breaks old structures in order to create new ones. I've written more about it HERE.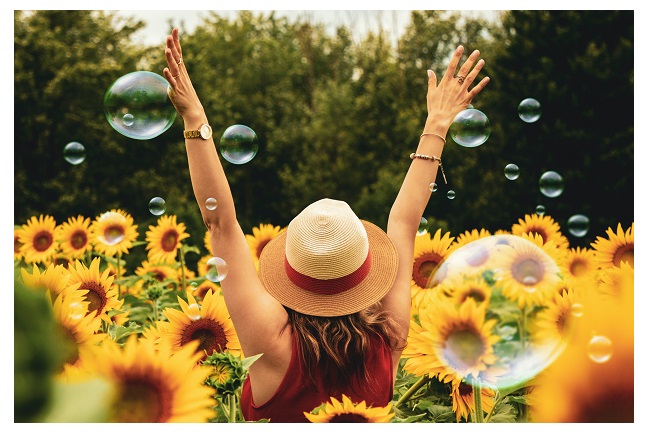 GOOD TIPS FOR ENJOYING SUMMER NATURE!

If you spend a lot of time in nature, do it safely and healthily. For example, dripping Vetiver, Pink Geranium and Lemongrass essential oils on dark clothes will help to protect from ticks. They are unpleasant and toxic to ticks, helping to prevent them from sticking to your skin. In addition, using l-lysine with Pau D' Arco, helping to increase the body's resistance and prevent tick-borne diseases.

Burning Patchouli incense on a terrace or outside helps keep mosquitoes, mites and other insects away. Patchouli has an unpleasant aroma for insects and is used in commercial mosquito repellents with toxic substances. Patchouli itself is not toxic and by using incense or essential oil you'll get the chance to keep bugs away naturally and in a body-friendly way. In addition, Patchouli has a very refreshing aroma. I also use it every summer when I spend time on the terrace, combining being insect-free with energy healing.

BIRTHDAYS

In June Gemini and Cancer will celebrate their birthdays. If you want to surprise a close Gemini or Cancer with something that would bring good luck and energetic healing, I recommend zodiac sign crystal sets. I have put together those crystals that bring good luck, prosperity, love, protection and positivity to this particular zodiac sign. You will find a set of Gemini crystals HERE and Cancer set HERE. If you want to give a gift to someone who was born Gemini and Cancer zodiac cusp that is between June 17 - 24, then add a Rock Crystal to this set which is the luck crystal for people born during this time.

Between JUNE 1 - 30, all crystals with holes in the LA TENE webshop and in Tallinn and Kuressaare shop are 15% off! (discount does not extend to pendants)

All purchases made in La Tene webshop, Tallinn or Kuressaare shop between June 1 - 30 will get the chance to WIN! THREE people will win a love energy set put together by psychic Tene Laul!! Good luck!

We are happy to see you in our shop at Kuressaare, Auriga centre Mon-Sat 10.00 - 20.00 and Sun 10.00-18.00, and Tallinn, Tartu mnt 50a Mon - Fri 10.00 - 19.00 and Sat-Sun 12.00 - 18.00. Come and discover exciting health and beauty products, incense, smudge stick, jewellery and wonderful crystals.

However, if the shops in Tallinn and Kuressaare are far away, then our easy to use webshop www.latene.ee is always open! We ship orders worldwide! We send all orders of at least 50 euros to parcel machines in Estonia FREE OF CHARGE! We also send all orders of at least 150 euros to Finnish parcel machines FREE OF CHARGE!

You can find all discounted products HERE and an exciting selection of special sale products HERE.