17 Jun

In the 2021 horoscope, I predicted that in this year it is extremely important to strengthen your intuition because it is very easy to make mistakes, take wrong steps, believe rumours and be influenced. I asked you to seize power, listen to yourself, and work towards putting your own life, work, relationships, and health in order.

Half of this year is over, but half is yet to come. It's time to take a break, breathe in and out calmly, and take a brisk step forward. As I suggested in my horoscope at the beginning of the year - be motivated and ambitious. Summer has started with the energy of love and June is also full of love. There is also a bit of room for prosperity! Nowadays, it is very important to go along with the ideas and visions that have emerged and do something powerful.

In order for 2021 to be a real success for you, I have written some suggestions for 12 zodiac signs for the summer months ...

ARIES

Step confidently towards your dreams!

Bring out your charisma and charm so that everything goes smoothly. This is your year! Keep your life energized so that 2021 is fun, interesting and challenging. Step out of your comfort zone to take a bold step toward your dreams. In summer, take care of your health first and let the sun heal you in order to face autumn energetically because autumn brings you luck in love!

Of the crystals, I suggest you bring AMAZONITE to your life this summer. This powerful crystal relieves stress, calms, helps to develop intuition and improves well-being and, most importantly, makes dreams come true!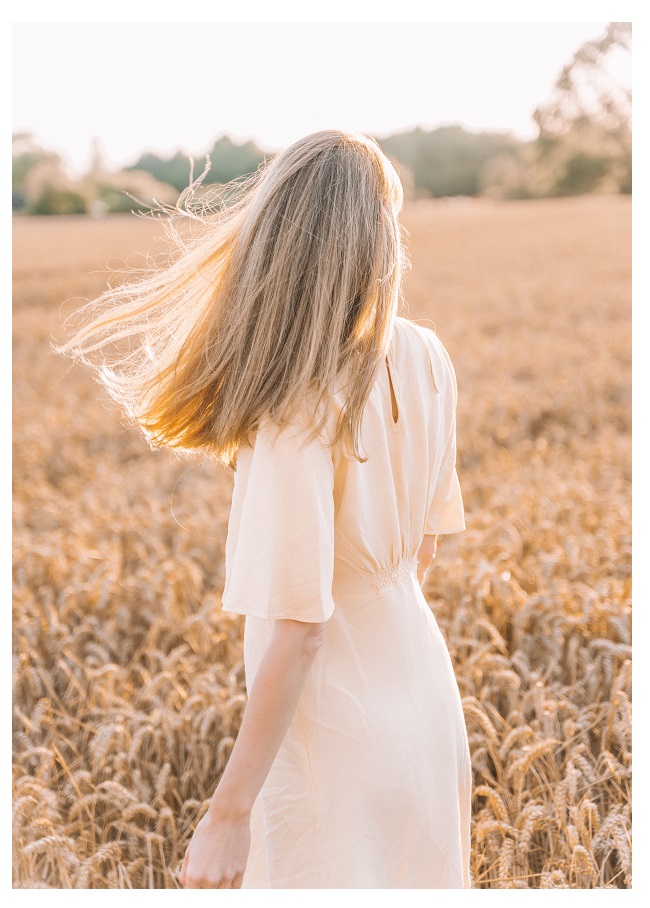 TAURUS

It's time to start enjoying life!

Your year is full of searching and organizing. Collaborate, be sociable and enjoy the people around you. It's the year of earthly dreams coming true. Don't resist what life has to offer you. In the summer, be sure not to forget that any cooperation can take you even further! You will have a memorable period ahead of you.

Of the crystals, I suggest you bring BOTSWANA AGATE into your life this summer. It is an extremely strong crystal of protection and happiness, which brings both prosperity and positivity to your life and protects you from misfortune and inconvenience.

GEMINI

If you find balance in yourself, you will also find your strength!

Don't limit yourself, let go and go with your intuition. Any kind of self-development and self-transcendence are guaranteed. Don't forget - you have something that others don't have. Summer brings you a good time in relationships, but you have to cultivate your passion. I advise you not to let any negative thoughts or fears persuade you. Keep your balance!

Of the crystals, I suggest you bring WHITE HOWLITE into your life. It is a Gemini peace and health crystal that will help you take care of yourself and find balance. White Haulite helps Gemini rest.

CANCER

All new energy is useful for you!

Listen to your inner voice! Already in the spring, all kinds of innovations started to appear in your life and they will last until June! Accept everything that comes. This also applies to love, because, after June, love life will flourish! I encourage you to engage in self-realization, self-development, and also the stimulation of spiritual energy.

Of the crystals, I recommend MOONSTONE, which strengthens intuition and brings love luck. In every sense, it is a very important crystal for Cancer, which also helps to take better care of your health.

LEO

Let time and life prove itself

I predicted an extremely interesting and challenging year for you. Do not say NO to the possibilities coming from the door and the window. Be as open as possible to meet new people and communicate only with love and not with fear. Love, love and love and you'll adore this year!

Be sure to have ROCK CRYSTAL with you this summer. It will help you to love unconditionally and understand which way to go. IT is also the universal executor of Leo's wishes and dreams.

VIRGO

Be brave and move forward!

Don't be afraid! Take action! Time continues to be great for moving forward, taking bold personal and professional steps. Put your energy to work, because this is where success awaits you. Move forward with your back straight, with courage and confidence and get the most out of 2021.

This summer, bring SERPENTINE JADE to your life. This crystal balances your Heart Chakra and helps you understand what is necessary for you and what is not. Serpentine Jade helps you understand what should be shut off in your life.

LIBRA

Encourage relationships with those closest to you!

This year has brought you a desire for closeness. Keep your heart and eyes open to make the bonds stronger and deeper in your life. I suggest that you focus on improving relationships, but also focus on implementing the ideas that have been around for a long time. This year is also very good for fulfilling dreams.

Bring PREHNITE to your life this summer, which provides support for your health and a better understanding of what you feel. This beautiful crystal also helps to cultivate spirituality and is a great help in strengthening intuition.

SCORPIO

It is time to finally set your path.

This is one of the happiest years of your life. All energies are for you! What you have done before, what you have contributed to, is now beginning to bear fruit. It's time to shine! Now, to balance yourself, take the time to recover so you can enjoy this year's charms even more

Of the crystals, I recommend AQUAMARINE to be this year's talisman. It is one of Scorpio's most basic love crystals, which helps to attract love or re-ignite an existing relationship.

SAGITTARIUS

The heart invites you to love!

A year of love filled with excitement is in full swing! Now is the time to truly become clear in your feelings and find your heart. Refresh your life for success, try to find balance, and stay away from worries so that smart ideas can reach you

The world of crystals brings AMETHYST to your life, which brings happiness, intuition and harmony. Amethyst draws positive energy into your life and heals your soul so that something beautiful and valuable can come into it.

CAPRICORN

An open heart and a smile will bring success!

You have a year of learning and organizing. The period of hard work and commitment favours the further development of ideas and their implementation. I remind you - an open heart and a smile will bring you success this year. This year's keyword, cooperation, also applies to you.

AGATE crystal will bring you luck this summer, which is also a great source of inspiration. Agate brings good ideas and also helps the mind and heart to work together, helping to make intuition more accurate.

AQUARIUS

Everything in your life happens for a reason!

I hope this year you have focused on rest and balance? You have to enjoy this year, make it more consciously and work to increase your well-being. Nothing happens without a reason! This is needed to dedicate yourself to relationships and family. Show yourself to the world this summer so that the right person can find you!

This summer, I suggest you bring ANGELITE into your life, which I highly recommend for your peace of mind. This crystal makes your inner feeling clearer and helps you make better decisions. Angelite also supports your emotional health.

PISCES

Your power of the mind is stronger than ever!

This year is full of good opportunities and all the ideas that come up must be turned into reality! Everything you think of is like a magnet that you bring to your life. Just focus on the good and think positively that the Universe will give it back to you, and so this year will only bring you success. Intuition has already guided you on the right path, just look for signs!

Among crystals, I recommend BLUE LACE AGATE for Pisces which brings you healing and luck for relationships. This crystal brings changes to your life and also helps to keep up with this energy.

The year 2021, together with the Ox, will give many people an insanely motivating and inspiring impetus. Catch it! Set for yourself what you want to do next and work hard. The luck crystal for the year of the Ox PICTURE JASPER will bring you many good opportunities and success this year.

All the crystals I recommend for the 12 zodiac signs for this summer are also available in the summer exclusive zodiac sign bracelet collection "Peace of mind". You'll find these crystals from the La Tene webstore HERE. "Peace of mind" can also be found from La Tene shops in Tallinn and Auriga, Kuressaare.

2021 is a year of struggle and we must be ready for that. Each person's struggle is different and each of you needs support from a different angle. To do this, I have created La Tene special collection, from which everyone finds their own powerful bracelet. The selection of these bracelets is updated every day and many of them are unique. Bring crystals into your life to guide, support, and help you!

I sincerely wish you only success and happiness this year!
Always telepathically with you
Tene Laul