08 Jul

July will be an extremely fast-flying month with a lot going on! It all depends on your own emotional, physical, and spiritual condition. The healthier you are, the bigger your heart, and the healthier you live, the more beautiful July will be for you. But the more broken places and imbalances you have, the more chaotic you will receive the cosmic energies of July.

JULY 1, Thursday brings a lot of confusion!

On this day, you can feel everything going in a completely different direction from what you planned. It can happen in either a good or a bad way - for some things will start to improve for the better than expected on July 1, for others in the opposite direction.

JULY 2, FRIDAY THE LAST QUARTER OF THE MOON WILL LEAD TO A DECREASE IN DEFENSE ENERGY

This Last quarter of the Moon will probably not have a good or beneficial effect on anyone. On this day, you may feel weaker than usual and it will actually knock you out of your weakest point. If there is a weakness in the mental body, you may feel exhausted, tired, and more stressed, but if in the physical body, you may sense old problems, feel sick and the body may be sorer.

In addition, the last quarter of the Moon highlights old problems and unresolved situations. They actually come out to clear them up. Things come to light so that you notice them and know how to focus on what needs your attention.

Keep an eye on what information comes up and where you feel bad. Deal with it, solve it, and regain your power.

On July 2, I strongly recommend using Sage, so you don't carry that day's stressful energy with you for long. Sage also helps create clarity.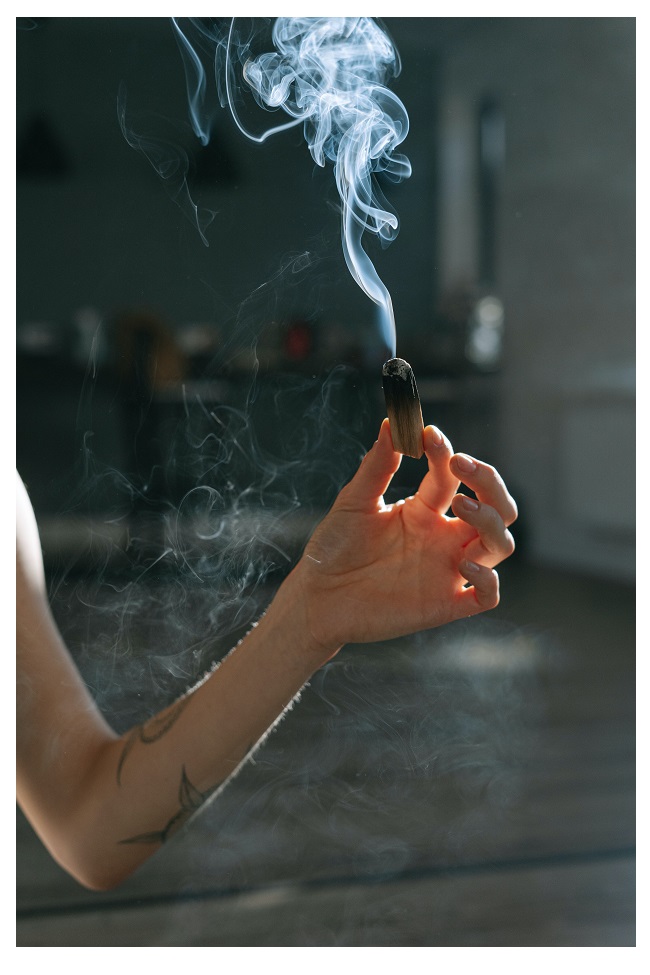 Health crystals that protect both your physical and spiritual body during this period are Bloodstone, Brecciated Jasper, Red Jasper, and Shungite. These four crystals also help to heal the subconscious and solve the issues that cause health problems.

In the last quarter of the Moon, I recommend doing defensive magic to keep the bad out of your life. I have created the protective ritual of the Guardian Angel so that your Guardian Angel can protect you in case of danger and misfortune. If you feel overwhelmed, have too many problems on your way, or are deteriorating, the ritual that strengthens your connection with the Guardian Angel will help. You will find everything you need and instructions for doing the ritual HERE.

ATTENTION! DANGEROUS PERIOD on July 3 - 9, between the LAST QUARTER OF THE MOON AND NEW MOON

People can be hasty at this time, draw premature conclusions, take too many risks, be impulsive and impatient. However, when you do something that needs attention, commitment, and precision, you need to consciously control yourself so that you are not mistaken. It's very easy to make the wrong move during this period. That's why I warn you to think before you take a few steps or say something. Everything can have consequences for you that you can't expect. I am not trying to scare you and others but to help you realize that hastiness is coming and it is not good for anyone.

However, since the Last Quarter of the Moon triggered negative energies, its aftermath will affect quite a lot. In order not to be a part of it, I recommend you take out all your protection crystal cleanse them properly in sage smoke, and then wear them until the coming of the New Moon.

Great helpers will be Hypersthene or a crystal that protects against unknown energy, Chiastolite, which protects against bad Karma, Preseli, which protects against diversion, and Hematite, which protects you from making the wrong choices in general. These four crystals are great self-defense crystals that will not only help you during this period but also in the future for any danger in your life path.

JULY 10 brings an EXCELLENT ENERGY CHARGE

The New Moon is on Saturday, July 10, and this time brings with it a very good wave of energy, that affects relationships in a good way. You become more compromising, friendly, sociable, social and your Throat Chakra is now gaining healing power from the New Moon.

This means a great time for social events, making new acquaintances, or strengthening existing connections.

The extremely good and social energy of the new moon reaches its peak on Saturday, July 10, but the power of this lunar phase actually lasts 3 days in a row, from July 9 to 11. These three days are great for meetings, dates, and events.

SPIRITUAL POINT OF VIEW: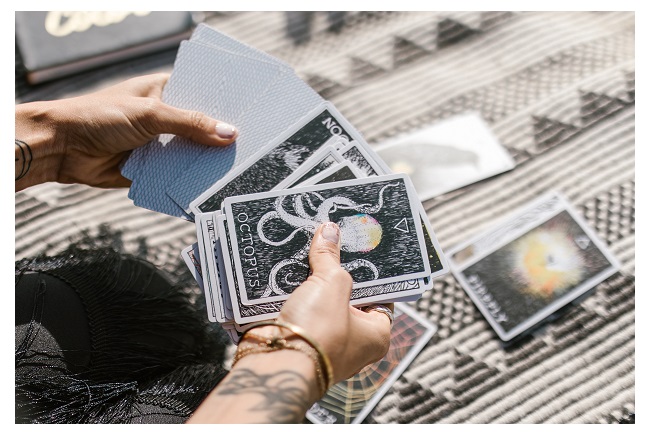 During the New Moon, July 9-11, cleanse your home energy with incense radiating positivity and smudge sticks. This will help you to embed extremely good and excellent energy between the walls of your home. This is a very good time to make a complete energy exchange in your home, replacing everything negative with positive.

I recommend that you use these cleansers during these three days:

Palo Santo, Myrhh, Citronella, Palo Santo ja Arruda seguviiruk, Palo Santo and Myrhh mix incense, Blue Champa. Grab one of these and burn it in your home for three days in a row.

Relieve the sadness, negativity, and stress within yourself in this New Moon. It is the right time to start wearing the crystals of positivity, because during the New Moon when you start wearing such crystals, the talisman or magical piece of jewelry activates especially powerfully.

I suggest you start wearing one of these crystals, which will help make you a happier and more joyful person.

Sunstone, Orange Calcite, Yellow Calcite, Yellow Jasper, Citrine, or Carnelian.

Also read my article "5 THINGS YOU SHOULD DEFINITELY NOT DO DURING THE NEW MOON", where I'm talking about things that shouldn't be done at that time. Some moves, thoughts, or techniques can waste as magical a moment as the New Moon does. You can also find exciting reading about the New Moon HERE.

July 11-16 between the NEW MOON and THE FIRST QUARTER OF THE MOON - EXCELLENT FINANCIAL PERIOD

Channels of luck are open to those who have worked hard, and especially to those who were engaged in rituals and self-healing during the New Moon. Mid-July is a great time to make your prosperous energies flourish.

The time is extremely favorable to deal with money magic, activating prosperous energies, attracting money luck, because luck can be in your favor. In addition to doing the lottery luck ritual you can start wearing prosperity crystals, for example, Green Quartz, Citrine, and Chrysoprase.

There may be unexpected moments of luck during this time, opportunities arise because the state of the planets is in your favor!

When meditating, focus on growing prosperous energy, burn money incense and meditate with prosperity crystals.

Top up your prosperity box or wallet, or create one if you don't already have one.

MONEYBOX

You will need a box where you can keep the crystals that activate cash and luck inside. Place Chrysoprase, Epidote, Citrine point or Citrine geode, Champagne Aura geode, Carnelian, Tiger's Eye, Pyrite, and other money crystals to the box. Put paper money as well as coins and cents in the box. Burn next to it Patchouli or Cinnamon incense, to activate the magic of the box. Keep it at home in a corner of prosperity, located in the Eastern and Southeastern quarter according to Feng Shui. This box will bring money luck to your life.

JULY 17, THE FIRST QUARTER OF THE MOON CAUSES GREAT CHAOS AND THERE IS REALLY A NEED FOR MORE PROTECTION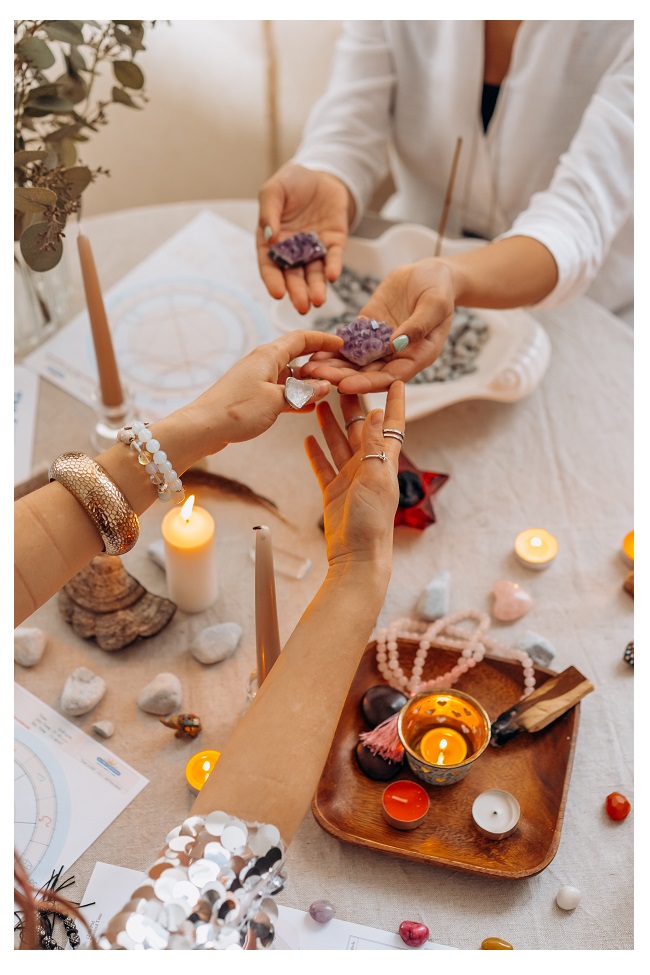 The first quarter of the Moon brings with it a kind of personal crisis energy forward in everyone. It comes exactly to where your weakest topic is. Much of the crisis that strikes people is related to where they are stubborn, anxious, nervous, self-destructive, or have low self-esteem. People become emotionally weak, all because of the state of the planets.

For example, a crisis situation may arise in a relationship where there is no trust, there have been previous problems of cheating and breaches of trust. Occupational problems can arise, for example, for those who do not work with dedication and have recently become lazy.

Behind all this are Pluto and its intense influence in the first quarter of the Moon and in the subsequent period before the Full Moon.

Events can become intense, there can be drama, quarrels are easy to arise, and in general, many can be sad. I do not want to frighten you here, but to acknowledge in advance that such a cosmically difficult and heavy period awaits us. Knowing all this in advance, you can already make yourself more positive, meditate to have peace, and work to create harmony in yourself. Any spiritual self-healing practice and the provision of peace energy will be beneficial. The purpose of these techniques is to protect and balance oneself during such a period.

In addition to drama and problems, from the first quarter of the Moon to the Full Moon, or about a week, it is also dangerous in traffic and vandalism can occur. Cosmic states remove the shield, create chaos, and rebel behavior may emerge.

Keep Pietersite, Hawk's Eye, and Agate crystals in the car to protect yourself in traffic. Keep Lemurian Jade and Nuummite crystal keep at home next to the front door to protect bad energy from moving between the home walls. Wear protective crystals to prevent unnecessary drama, sadness, and mood swings.

In the first quarter of the Moon, July 17, and the following week, burn incense at home. Opium, Black Opium, Myrrh, and Frankincense will help you here. Burning these incense will help dispel bad luck away from your home. In addition, I recommend burning black and Boswellia candles at home to block misfortune from entering the home.

At this time, also burn an Agate candle, to protect yourself and your home. Each time you light a candle, focus on what you want to create protection for. By burning it from a candle, the powerful energies of Agate are released and stored in the room where you burn it, or in the Aura of the person who is in the same room as the candle.

Be very careful during this period to believe in spreading stories and news. Be skeptical, don't rush to draw conclusions right away, and don't believe everything. False information is spreading and you should not take everything for granted. It would be very useful for you if you did not share your personal information very much during this period. Gossip stories are easy to come by. Nervousness and malice come out of those who have a lot of that energy.

JULY 24, Saturday, is the FULL MOON

The Full Moon is especially intense this time, and even more so for those who have always been sensitive during the Full Moon. Any help from Moonstone, White Howlite, and Blue Howlite is welcome, helping to calm down the subconscious, which this time receives decent signals from the Full Moon. Ecosh food supplement Meelerahu and natural helpers for insomnia will help with sleep, to help you relax during the Full Moon period. If you are sensitive to this lunar phase, then you need to learn to live with it, because it is not possible to completely turn off this effect. In my article "7 POWERFUL WAYS A FULL MOON AFFECTS YOU" where I've outlined some things you can still do.

Full moon energy is extremely active between July 23-24, the whole weekend. Nervousness, haste, impulsivity, and also a mad will to act come to the fore. In short - nervous energy and restlessness. When you help yourself by helping to relieve nervous energy, energy and willpower remain. They give you productivity and speed things up.

You should not work with heavy equipment or motorized objects during this time. The Full Moon does not affect such activities well and can cause breakdowns or accidents. However, if you have to work with such equipment, you should definitely wear protective crystals to protect yourself from danger. Protects against accidents related to metallic energy and motor technology with Hawk's Eye, Agate and Pietersite.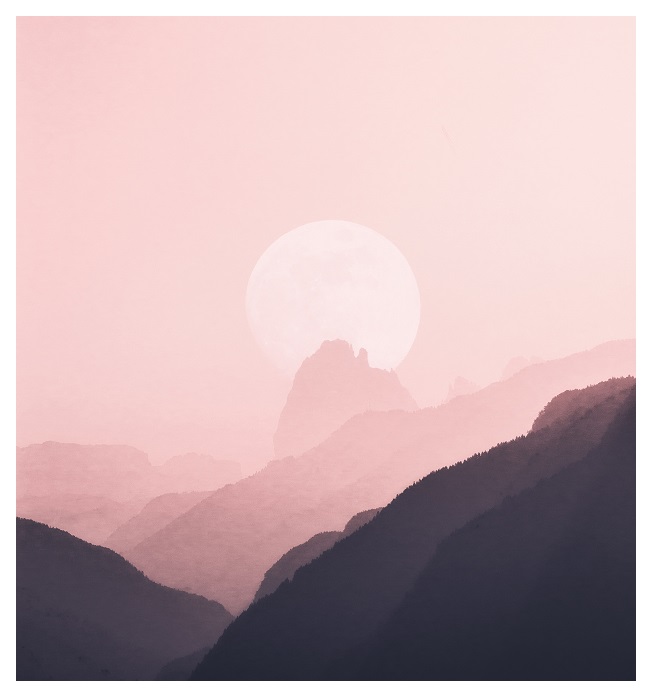 I suggest you read about the magnetic storms during the Full Moon, which also affects us here on Earth. You will find this article HERE.

The energy of misfortune and drama does not apply to those who are by nature peaceful, loving, willing to compromise, who are not impulsive, hasty, and impulsive. They do not absorb the cosmic influence spectacularly, that is, they do not have a magnet for all the bad energy. In fact, all people could reduce their magnetism of negativity by being more positive and loving themselves. Practicing gratitude is a great help in July, as it helps to cultivate good energy in the Aura Field and thereby block the uptake of cosmic negative energies.

Children are by far our greatest asset and certainly, the most important thing for a parent is the child's well-being. If you feel that your child has little protection, is in trouble easily, is being bullied by someone, or you just want to protect him or her from danger, then "FULL MOON PROTECTION RITUAL FOR YOUR CHILD" is the best way to create this protection.

It is also good to deal with increasing home protection during the Full Moon. I recommend that you do protective rituals at home from time to time, as they will help protect your home and family from both misfortune and evil. You'll find this Full Moon ritual HERE.

From the Full Moon to the Last quarter of the Moon on July 31, you need to put special emphasis on building good relationships!

From the Full Moon to August, it is a good time to strengthen family ties and deal with those relationships that are not the healthiest. We should do more to get along well and make conscious compromises and good things for our loved ones. The Full Moon triggers relatively fiery energy, and sparks will fly when you leave the relationship in the background. Rather, I recommend emphasizing good communication and doing everything you can to make the relationship good

There is a need for intimacy and love. At the same time, conflicts are very easy to arise, even because of the small details. Cosmic energies are extra chaotic in July and can cause a lot of frustration. The end of July before the creation of the Last quarter of the Moon is largely related to relationships. If you want the last weeks of July to be full of harmony, good communication, and love, then be consciously more patient and offer more love.

Garnet with Red Tiger's Eye protects love energy from fights, problems, and drama. Garnet increases passion, luck of love, improves passions and invites good luck, and the Red Tiger's Eye protects against problems, drama, quarrels, divorces, and deceptions. These crystals work very well together. In addition to these crystals, powerful protection crystals of love are Red Tourmaline, Pink Tourmaline, and Watermelon Tourmaline.

THE LAST QUARTER OF THE MOON on JULY 31 BRINGS PEACE TO EARTH

The Last quarter of the Moon changes the direction of energy flows. Peace will come to earth in the sense that the cosmic energies of accidents will become silent. Instead, the need for self-expression, the ability to fulfill oneself, and the need to exercise oneself emerge. This is going to be a great time to get to work and take on a more difficult task that requires both mental and physical energy.

During the Last quarter of the Moon, it is helpful to take out the lucky crystals again and start wearing them to restore positivity and optimism. Be sure to clean the home energy from the stormy energy of July in the Last quarter of the Moon. Do it with Yerba Santa, Blue Sage or Dragons Blood smudge stick/incense.

The whole of July runs at supersonic speeds in our lives. The month will just begin when it's already over - JULY will leave such a feeling.

BIRTHDAYS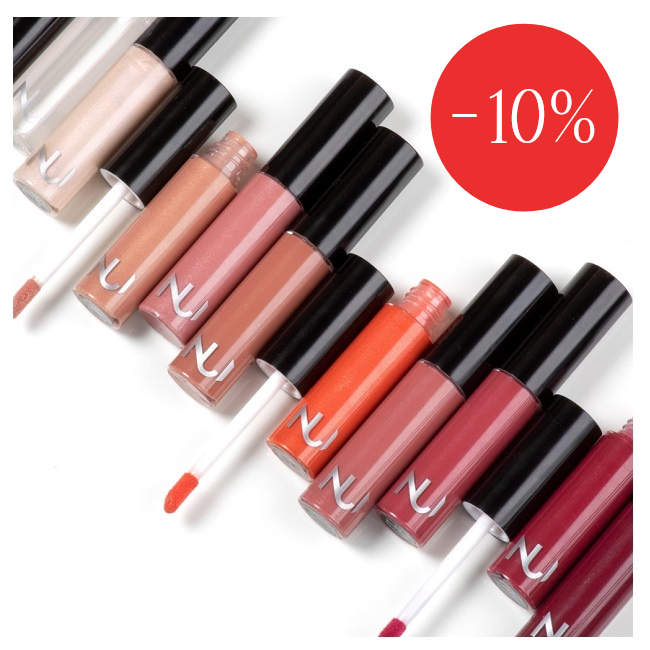 In July Cancers and Leoscelebrate their birthdays. If you want to surprise a dear Cancer or Leo with something, which would bring healing and good luck, I recommend zodiac sign crystal sets. I have put together crystals in them that bring good luck, health, love, and, in particular, all of this to this zodiac sign. You can find a crystal set for Cancer HERE for Leos HERE. But if you want a gift for someone who is born during the Cancer and Leo zodiac cusp period between July 19 and 26, then add an Aqua Aura to the set, which is the luck crystal of this zodiac cusp.

From 1 to 31 July, all animal-shaped talismans and pendants and NUI cosmetics in LA TENE webstore and in Tallinn and Kuressaare stores will be 10% off! Nui make-up products are natural, vegan-friendly, and gluten-free and have not been tested on animals. These are pigmented, long-lasting, and skin-friendly make-up products that you can use to make a gift for yourself and nature.

All purchases made in the La Tene web store between July 1 and 31 will participate in a DRAW! On August 1, THREE people will win a personal talisman selected by the clairvoyant and spiritual guide TENE LAUL. Good luck!

We are happy to see you at our stores in Kuressaare, Auriga center Mon-Sat 10.00 - 20.00 and Sun 10.00-18.00, and in Tallinn, Tartu mnt 50a Mon - Fri 10.00 - 19.00 and Sat-Sun 12.00 - 18.00. Come and discover exciting health and beauty products, incense, smudge sticks, jewelry, and wonderful crystals

However, if our shops in Tallinn and Kuressaare are too far away, then our convenient web-store www.latene.ee is always open! We ship worldwide! We send all orders of at least 50 euros to parcel machines in Estonia FREE! We also send all orders of at least 150 euros to Finnish parcel machines FREE!

All discounted products can be found HERE and a wonderful selection of last pieces can be found HERE.