05 Sep

SEPTEMBER is probably the most exciting, nerve-wracking, full of opportunities, and eye-opening month of 2021. While September is usually a quiet and slow-moving month, this is not the case this year. It is a month of action and opportunity and a very spiritually able month. September gives you the opportunity to put an end to lies, see everything more clearly and make contact with your spiritual self. The beginning of the month provides an opportunity to promote relationships and the whole month an opportunity to strengthen health. The beginning of the month creates huge chaos with a higher good goal, but the end of the month is full of surprises. Happy September! This is going to be an extremely exciting month.

In the first days of September until September 4, you can feel a complete drop in energy

You may experience mood swings, lack of energy, and even a very disturbing feeling. In case of lack of energy, you need to do a little more work and effort yourself. Get up, move, create a positive and energetic atmosphere. Burn the energizing incense Citronella. Myrrh incense is excellent against bad thoughts and mood swings. You can also burn them together to highlight both positivity and protection from a negative thought pattern. It all passes on September 4, when the great time of relationship energy begins.

From September 4-5 or from Saturday to Sunday, the cosmic energies favor the growth and improvement of relational energy

The perfect time to spend time or have a date with your partner. It's also time to make new acquaintances. Go out and give yourself a chance to meet new people who can enrich your life.

Relationship energy is active, which leads to an increased need for you and other people to make contacts. Even more so in social people, this aspect is extra amplified in them.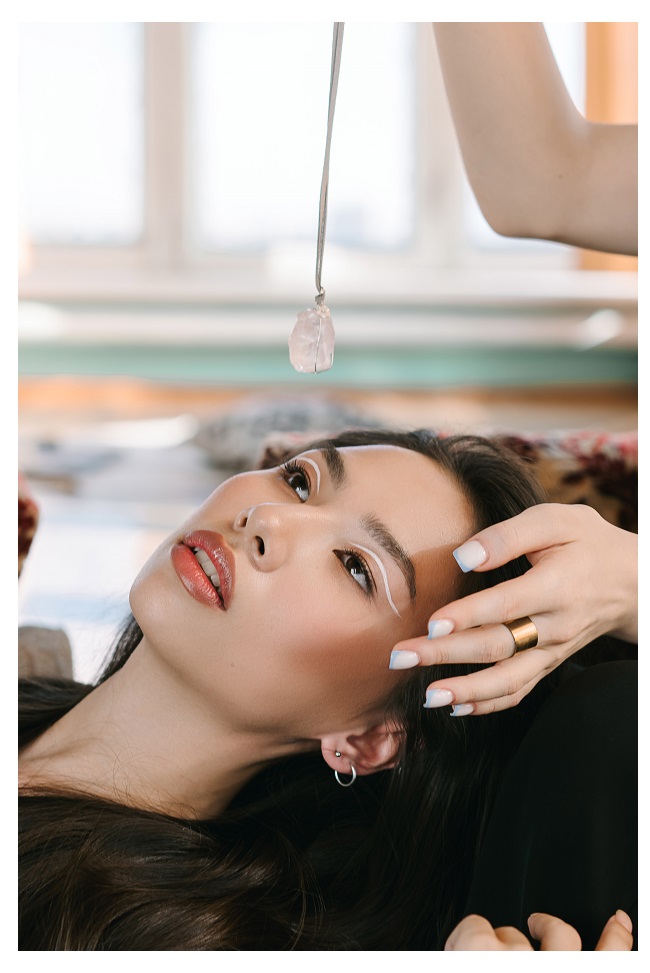 If you are single and want to give love a chance, bring a love crystal this weekend to help build a new relationship. The best crystal now, this weekend, for you is THULITE. This crystal is suitable for both men and women, both as jewelry and in the pocket.

Later, keep the crystal at home with love crystals or wear it as a piece of jewelry so that it can always bring the luck of love into your life.

To promote a relationship, I recommend burning love incense at home, for example, Arruda with palo santo and cinnamon incense. Burn also cinnamon candle, to activate relationship luck.

SEPTEMBER 7 - NEW MOON THAT CHANGES YOUR TAKE ON LIFE AND LIFE

For some, the New Moon of September 7 turns everything upside down, for others, it creates adrenaline and excitement. It all depends on how you feel about change. How brave are you to accept the thrill of life? It all depends on your own attitude.

The New Moon of September 7 will bring about great changes. There is a certain turning point in every person's life. Whoever moves starts learning something new and exciting, who has a new relationship, a change of job, or a change in the worldview. Change is guaranteed. And everyone comes to it on a very personal level.

The change will lead to confusion, excitement, an increase in adrenaline, and, for some, fear. Chaos is also guaranteed.

If your intuition has worked hard or you have been working on it since September 7, you will gain quite a lot from it. Enhanced intuition allows you to see which choices and in what direction are best for you. So, start fully strengthening your intuition on September 7th. Use every means to be smart and quick now, in September.

You need intuition, it has to work! All the more as since from this New Moon a great period of change lasts until the arrival of the Full Moon, which is on September 21. Thus, the power of the New Moon lasts for two weeks.

During this period, before the arrival of the Full Moon, everything happens quickly. Time flies, there are a lot of situations, excitement, and fast pace. I have a suggestion - try to keep up, but don't set the pace yourself, just go with the flow. That way, your shoulders are less stressed.

You were able to develop your intuition already in August when I advised you to wear Blue Quartz and Sodalite. These two crystals actually fit very well into September, helping to strengthen intuition.

You can strengthen your intuition through meditation. When meditating use Angel Mist, Sacred Space, Blue Champa, Celestial, reiki, and French Lavender and nag champa incense. You can use all the different incense for two weeks. They help to connect with your intuition, angels, and inner wisdom. Burn them and look for direction. Send out requests. Focus on finding answers and creating your own balance. Do this from September 6 to September 20.

You will need an article on balance meditation. read through the "MEDITATE YOURSELF INTO BALANCE" article and find good tips on how to meditate.

A comprehensive message for you from September: heal yourself, eat healthily and bring alternative solutions for self-healing.

In addition to everything that the cosmic energies bring to us day by day, September also has a great message to send you. That is the practice of self-healing techniques and their need!

September is the best month to totally build your immunity. You don't need vaccines or medications if your mindset is positive and consumption is alternative and organic.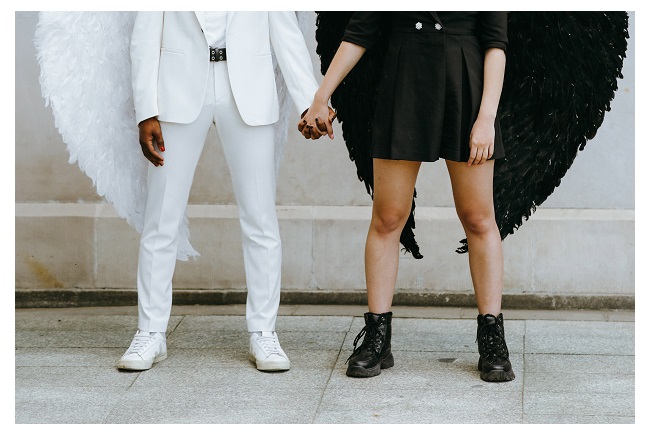 To build immunity, make a plan and stick to it. Bring tactics to life, discipline yourself to live by it, and do it for at least a month. Of course, your health will thank you if you can stay on the path of self-healing. I'd be very, very happy for you then!

Above all, find the weakest point in your health and bring herbs, Ayurvedic plants, vitamins, or minerals that will help you counteract this weakness into your life. Research, work to find the right healer. If you have problems with your digestive system, bring probiotics into your life, if with blood pressure then reduce stress and use magnesium. In fact, there are solutions for everything, nature has given them to us. Search and you will find a cure.

I'll put here the health articles I've written that may help you. Here are some of the most common problems and alternative solutions to cure them. If you didn't find the article here, browse my article collection. I must have already told you about what you need.

- CBD - ALTERNATIVE MIRACLE CURE - In this article, I'm talking about the wonderful CBD and how it is A HELPER FOR EVERYTHING AND EVERYONE!

- CBG – MEDICAL CANNABIS AS AN ALTERNATIVE SELF - HEALER - In this article, I am talking about an alternative escape route to cure serious symptoms.

- D-RIBOSE - FOR PEOPLE SUFFERING FROM ENERGY DEFICIENCY - In this article, I'm talking about an assistant that helps with fatigue.

- CAPRYLIC ACID – REDUCER OF EMOTIONAL EATING AND APPETITE - In this article, I'm talking about how to get rid of emotional eating and constant snacking.

- BORAGE OIL - HEALER OF MENTAL HEALTH, ROOT CHAKRA, AND ADRENAL GLANDS - In this article, I will talk about how to support an inflamed body and lead it to heal.

- CHOLINE - FOR HEALTH OF YOUR BRAIN, HEART, AND LIVER - In this article, I'm talking about how to protect your brain, heart, and liver.

- 8 REASONS TO USE PROBIOTICS - In this article, I will talk about the importance of probiotics for our body.

- RED RICE YEAST - PREVENTS 3 OF THE MOST FEARED DISEASES - In this article, I will talk about how to lower cholesterol and protect the heart.

Immune-boosting supplements that I recommend for you and your children to use to build immunity are:

- Cytoplan Immunovite for immune support for adults and adolescents, which is a useful nutrient complex for strong immunity.

- Cytoplan Baby Biotic for strengthening their immune system.

- Cytoplan protein powder with minerals and vitamins, which is suitable for the whole family and has all the nutrients necessary, as well as pro-and prebiotics.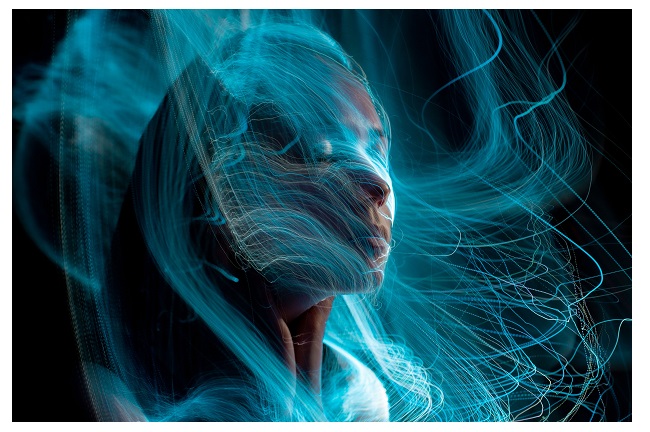 - CBD oils. 5% for small kids, 10% for young people, and 15 +% for adults. Read the full article about CBD and find all the information necessary.

Since the New Moon triggers the need for elevated intuition and also brings visions and dreams, and a very favorable time for the voice of intuition to grow, you can reach the conclusion you need most. Wear crystals that promote intuition and be guided to the right choices.

Intuition, visions, dreams, sensing, and contact with angels are amplified. The perfect time for spiritual development so that great change can turn things in your favor!

September 13 is the Day of the Angels' journey. It's the First Quarter of the Moon when the guardian angel and the world of angels are open to you. On this day, there is a high probability of experiencing something unearthly, getting answers through dreams, and seeing visions that guide and help you.

The first quarter of the Moon, Monday, September 13, is the best day to start prophesying for yourself, challenging prophetic visions, and meditating to bring angel contact into your life.

This day, and September in general, is a good time to engage in spiritual practices in addition to self-healing.

Create a powerful energy field around yourself for the Angels in September. Bring home Selenite crystal, which connects you with angels, yourself, and intuition, and brings prophetic visions.

Keep in your bedroom, by your bed, or under the pillow Scolecite and Alabaster. Both crystals work in your favor, helping you to see dreams with deep and meaningful content.

Meditate with incense to help angels connect with you and connect you with your intuition. Use the same incense I brought out above. These are Angel Mist, Sacred Space, blue Champa, Celestial, reiki and french lavender, and nag champa.

In September, and especially from September 13, it is useful to use a personal pendulum. Carry it with you, keep it in a bag or car. Wherever you go, have it with you. The pendulum is a great companion, helping you make quick choices and find the right answers when you need them. With pendulum it is easy to predict, it is the easiest predictor of the future that anyone can use. If you do not yet have your own pendulum, choose it not according to the effect, but according to what you make visual contact with and connection. If the pendulum is visually suitable for you, then its energy value will automatically suit you. All pendulums can be used for answers to any questions. In addition, each pendulum has its own special topic to which it can give the fastest answers. There can also be more than one pendulum.

Send your wishes and prayers through the world of angels on September 13. When meditating, focus on the angels and make requests to them. You can use the light blue candle and magnolia candle to create the atmosphere. Keep Selenite and other Angel crystals, like Angel Aura near you.

THESE INTUITION CRYSTALS WILL HELP YOU: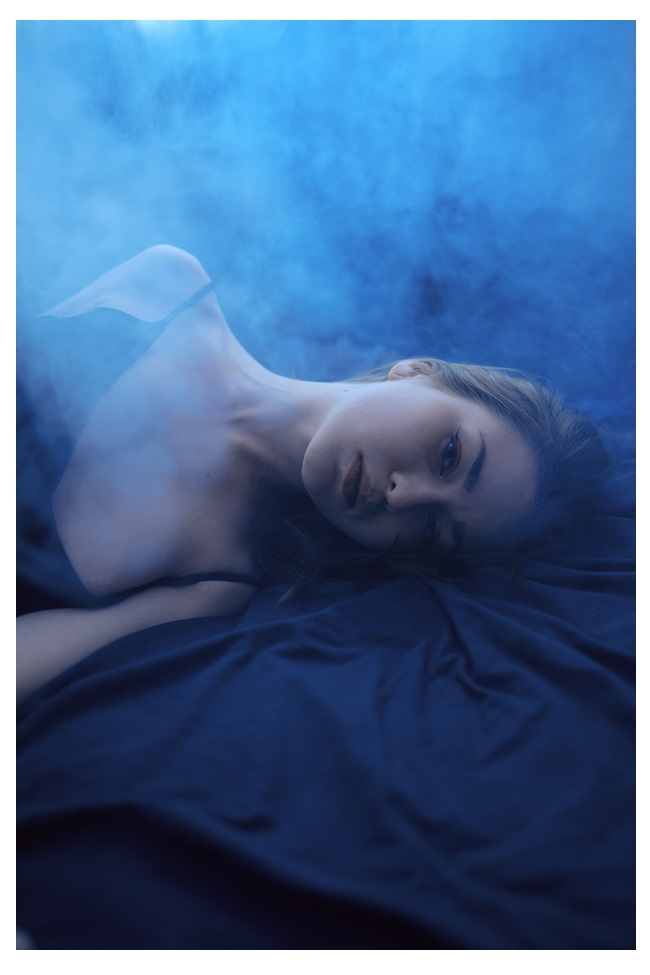 - Labradorite

- Blue Quartz

- Sodalite

- Lazurite

- Blue Agate

ANGEL CRYSTALS:

- Angel Aura

- Selenite

- Kyanite

- Iolite

CRYSTALS FOR ACTIVATING DREAMS:

- Scolecite

- Alabaster

- Selenite

- Phosphosiderite

- Galaxite

- Amethyst and Amethyst geode

SEPTEMBER 21 - A FULL MOON WHICH POWER SENDS US TO OCTOBER

The Full Moon unleashes profoundness, analytical ability, and direction to spirituality. If the New Moon brings big changes to your life, then the Full Moon will not fall short of it. The only difference is that the New Moon triggers a period of chaos and pace. Now, however, the Full Moon takes you deeper, makes you rethink everything, and actually helps you clearly see everything that has happened around you lately. It can be said that people experience a great deal of both the joy of discovery and the sadness of discovery. Lies somehow break in front of your eyes, misconceptions as well, and you start to reevaluate everything.

This is a great time, I look forward to it so much! It helps so many people re-evaluate what they have believed in. I sincerely hope that the September Full Moon will help open the eyes of so many people about how much hypnotism different channels have consciously and purposefully created for people, including you. How much information has been changed in the last two years and turned to favor certain organizations. We have lived in the shadow of such a great lie, and now, for the first time in these two years, the cosmic energies are creating an Ahhaa! moment and bringing light into people. This is especially true for those who have worked hard for their own spiritual development, who have worked to build their intuition and create a healthier life.

So many people are beginning to realize how much misinformation and mass hypnosis they have lived under. Independent thinking can be when there is no fear in a person. And fear is what is the best weapon to remove a person's independent thinking. Sowing fear is always the first tactic. You may experience that you gradually begin to see the tactics that have led many people to dance.

I see a vision that the September Full Moon will trigger a revolutionary turning point in the minds of many people. As a result, changes can take place gradually after September, both on a personal level and globally. Whoever is awake in the spiritual sense, this energy reaches. Whoever does not proceed in the same way as he is used to doing.

To be an awakener, practice spiritual techniques. Make contact with nature, yourself, crystals, and healing. Awaken your mind, the Full Moon and cosmic energies will give you extra support to reach it.

To keep up with the energy released from the Full Moon, do a total Aura cleansing. Burn a smudge stick to clean your home and aura field. To do this, make the smudge stick smoke and move it around you and between the walls of your home.

SMUDGE STICKS FOR AURA CLEANSING: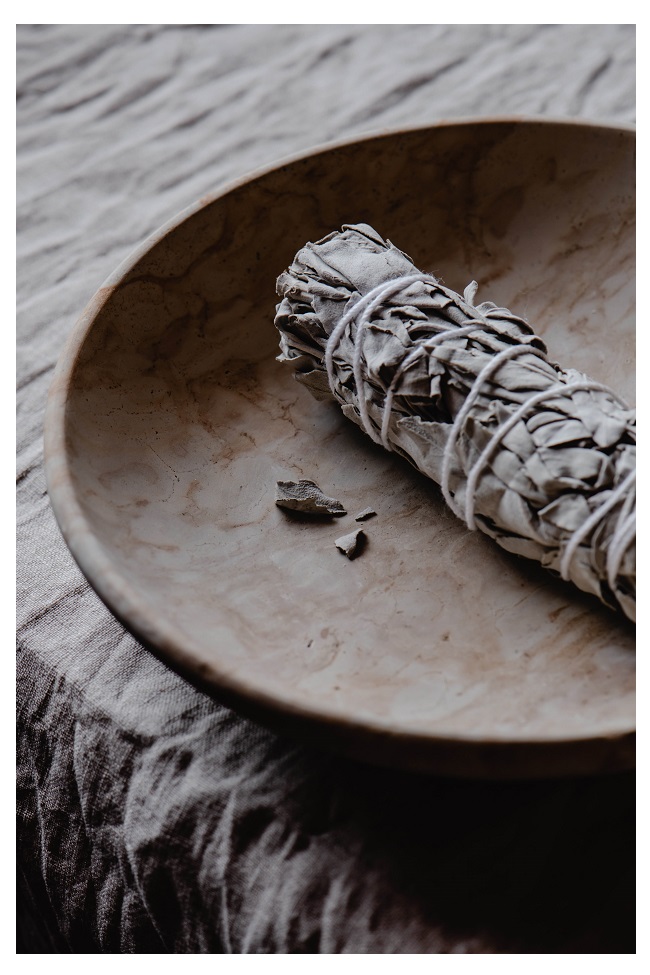 Sage and Sweetgrass to ensure positivity and revitalize cheerfulness.

Cedarwood to cleanse bad luck, misfortune, and reversible energy.

Chakra smudge stick to fully cleanse the full energy system.

Sage and Juniper to remove misconceptions and escape mass hypnosis.

Sage and Yerba Santa to escape the influence and ensure independence.

Blue Sage for total energy purification, has a universal effect.

Lavender to build intuition and amplify perceptions and visions.

Of course, you can use other smudge sticks, they are all good. Read more about their meaning and energy impact in the product description. You will find all the different smudge sticks HERE.

During the Full Moon, it is good to perform various rituals. I recommend this time Full Moon prayer mantra, Full Moon Angel mantra, Full Moon bad Karma healing ritual, and Self-defence ritual.

SEPTEMBER 27 - MERCURY RETROGRADE

From September 27 to October 18, Mercury is in retrograde again and the energies around us are getting a little crazy and unbalanced. Technology, communication, our logical thinking, logical activities, and things, and information exchange are disrupted. This period can make you anxious and you will feel how the pace gets faster. I have written down recommendations for you that you should keep in mind at this time. You can find them HERE.

SEPTEMBER 29 - LAST QUARTER OF THE MOON

In the days following the Full Moon until the arrival of October, there is exactly the same energy that the Full Moon unleashed, and also the energy of self-healing and the growth of spirituality.

The last quarter of the Moon gives you the opportunity to change yourself and give up something you no longer want in your life. This is a great time to do a proper major cleansing of your eating and consumption habits. I have written down some important things that you could definitely do at that time. You can find this article HERE.

If you feel that you are facing a lot of problems that are often difficult to solve, that you have health problems, or that you simply want support and guidance from angels, I recommend that you do Protection from the Guardian Angel ritual. This ritual strengthens the bond with your personal Guardian Angel and helps him protect you just when you need it most.

Continue to heal yourself and cultivate your intuition throughout September. Bring a lot of spiritual practice into your life to develop and progress quickly.

From September 1 - 30 all LABRADORITE and LAZURITE products at La Tene webstore and Tallinn and Kuressaare store are 10% off. They are powerful intuition and vision crystals that will help you throughout September.

LABRADORITE is a mysterious gray-green crystal, but when it sees sunlight, it becomes a versatile crystal. This crystal is named after the Labrador region of Canada where it was first discovered.

Labradorite is a vision crystal that brings prophetic dreams, makes intuition very strong, helps to connect with the world of souls, and protects against invisible negative forces. This crystal helps you see clear prophecies and increases your ability to see them. Labradorite makes intuition strong and contributes to spiritual development. This crystal also brings clarity and visions of the past and helps you understand why something has happened in life.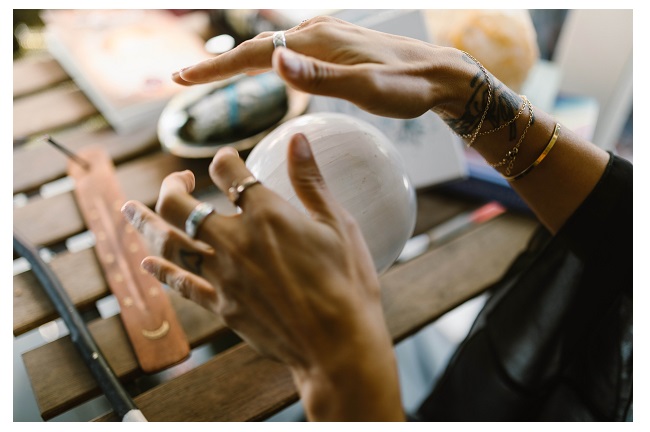 This crystal of visions works first and foremost to make him more spiritual. As it is also a protective crystal, it helps to create the right visions and at the same time blocks unrealistic fantasy visions.

Lazurite or Lapis Lazuli is a collection of minerals from Lazul, Pyrite and White Calcite. It is a bright bluish crystal with white to golden patterns. In general, LaZurite brings spiritual growth, develops intuition, and increases the depth of the soul.

Lazurite is a very powerful intuition crystal that will help you see the truth, whether someone wants to hide it from you or not. This is a skill that everyone needs. In addition, it promotes the spiritual development of the soul and helps the intuition to become very precise. I strongly recommend that you wear this crystal or keep it at home to help with spiritual development. Like Labradorite, Lazurite promotes vision - ask this crystal for solutions to your problems.

Both Labradorite and Lazurite are especially useful in activating and healing the Third Eye Chakra. When the Third Eye is activated, your intuition becomes very strong and precise.

FOR BIRTHDAYS

In September Virgos and Libras celebrate their birthdays. If you want to surprise your acquaintance, friend, or drear Virgo or Leo zodiac with an energetic healing gift in September, I have a good recommendation for you. You have a great opportunity to give them your zodiac sign crystal set of lucky crystals. You will find the Virgo crystal set HERE and the Libra crystal set HERE. I have chosen crystals in these crystal sets that bring happiness, abundance, good health, love, and protection to this particular constellation. However, if you want to make a gift to a person who is born during the Virgo and Libra zodiac cusp, between September 19 - 26, then add Onyx to the crystal sets, which is a crystal of luck, harmony, balance, and protection for those born during this period and also strengthens the intuition of this zodiac cusp.

Between September 1 - 30 all LABRADORITE and LAZURITE products are 10% off in La Tene webstore and in our Tallinn and Kuressaare stores!

All purchases made in the La Tene webstore, Tallinn, or Kuressaare store will get the chance to WIN! In order to cope better with the changes ahead, this time I have put something special in a draw. October 1 THREE lucky winners will get the chance to choose a bracelet from the La Tene special collection. Good luck!

We are happy to see you in our shops in Kuressaare, Auriga center Mon-Sat 10.00 - 20.00 and Sun 10.00-18.00, and in Tallinn, Tartu mnt 50a Mon - Fri 10.00 - 19.00 and Sat-Sun 12.00 - 18.00. Come and discover exciting health and beauty products, incense, smudge sticks, jewelry, and wonderful crystals.

But when Tallinn and Kuressaare are too far away then our website www.latene.ee is always open! Worldwide shipping! We send all orders of at least 50 euros to parcel machines in Estonia FREE! Also all orders of at least 150 euros to parcel machines in Finland FREE!

All discounted products can be found HERE and a fascinating selection of special prices items HERE.