01 Oct

At the beginning of the year, I wrote in the Ox year horoscope and talked to the media about how 2021 is related to business transactions, material and professional change, and love. I talked about how 2021 is a year of great change, how it relates to structural change, the abandonment of the old and the dysfunctional, and the creation of the new.

It is now October, and now change is beginning to take an even faster turn. October is a magical month. If September brought with it a breakdown and it was a very difficult, stressful, and anxious month for most, then know that such energy reigns just before an even bigger break. October surprises you and everyone else with how quickly and suddenly things can shine in a completely different light. Everything that's going to happen is exciting, anxious, and at times magical.

What changes affect you is all about where you are on your path to destiny. What you have to experience, for which dreams you have taken the karmically correct steps, will come true. Or just block if the steps taken have not been favorable for their implementation. You will know everything from October 6, when the New Moon is released, which will make everyone quickly find out about themselves.

Part of my spiritual work is to give people the opportunity to come to my private seance, where I dedicate myself to answering your personal questions and solving your problems. You can read more about my private seances HERE. In addition, there is a giveaway going on in my personal Instagram account where TWO lucky winners will get the chance to come to my private seance. You can find it HERE.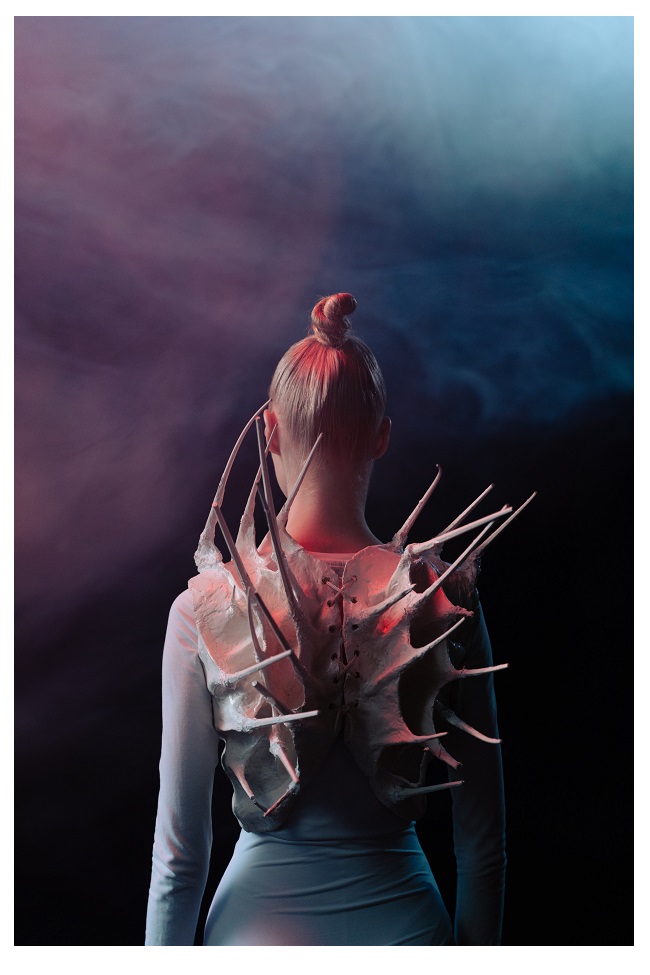 NEW MOON, WHICH OPENS A NEW LIFE CYCLE FOR ALL OF US

October's New Moon on October 6 is the most powerful of the year, bringing a huge amount of change. The cycle you live in ends and a new phase in your life begins.

The new moon is connected with a new beginning, and if you want to change something in your life, now, October 6, is the right time to do so. When the Moon and the Sun are aligned, we can realize and awaken our wishes and dreams and open doors to opportunities. To do this, you have to be positive Open your mind to what you really want in your life. Focus on the good, ignore the negativity.

You will turn a whole new page in your life!

You've probably felt the most confusion in this year for the last month or so. This is normal, it must be there! When a new life cycle begins, confusion in setting things up is inevitable. If you feel that you have not been able to clearly perceive your future lately and everything seems to be moving positively or negatively in a new direction, then this is how it should be at the moment.

You may experience that you do not recognize yourself, you behave, think, and treat things differently than you have done before. Again - everything is fine, you are in the right place in your life.

A great wave of change is coming, it cannot be prevented if your destiny needs them. For many, they started at least a month earlier, and now we are starting to glide into a very intense process of change. The purpose of these changes, whether mental or physical, is to move your life in another direction.

The biggest changes are in relationships because the power of the New Moon is strongly connected to the seven houses, which in astrology refers to relationships. Whether changes are at the romantic level, in friendship, in a business partnership, or at any level of communication, they are guaranteed

When I talk about the coming of change, it is not just about the October 6 New Moon. This is the moment when everything starts to move at supersonic speeds and changes come, come and always come at least until the arrival of the Year of the Tiger on February 1, 2022. These changes are primarily related to relationships.

As this magical and sometimes difficult, exciting, and hard-to-follow energy is released in October, you can, first of all, feel how your personal life is now turning upside down. There are those who are all starting to move uphill, and those who are moving in a downward spiral. It all depends on where you are on your path of destiny, what you need to experience, and which you have earned in a karmic way.

IT IS VERY IMPORTANT TO MONITOR IT!

The energy turning point will start as early as the morning of October 5, and the energy portal will be open until the evening of October 7. It is an energy field that attracts change. In this connection, you will be able to shape your own future a bit here.

If in general, the New Moon releases new energy for a couple of weeks, then this New Moon can do it for a month, a couple of months, years, or even the end of life. It is a completely mystical energy portal, which has actually announced its opening for the last month. Many have already begun to change, and now that the New Moon is coming, everything is becoming even more powerful. Outright over-dramatized.

On October 5-7, it's important to keep track of what you're focusing on, what you're thinking, doing, experiencing, giving up, and accepting. All of this will be dragged into the future, and who knows for how long. Some things will be in your life for a month, some will stay in your life. So you can consciously direct yourself to the activities and dreams that you want to realize. Don't underestimate the power of this energy portal.

Remember - your well-being should be your priority and therefore choose carefully the topics you are dedicated to during these three days.

THE RITUAL OF STARTING A NEW JOURNEY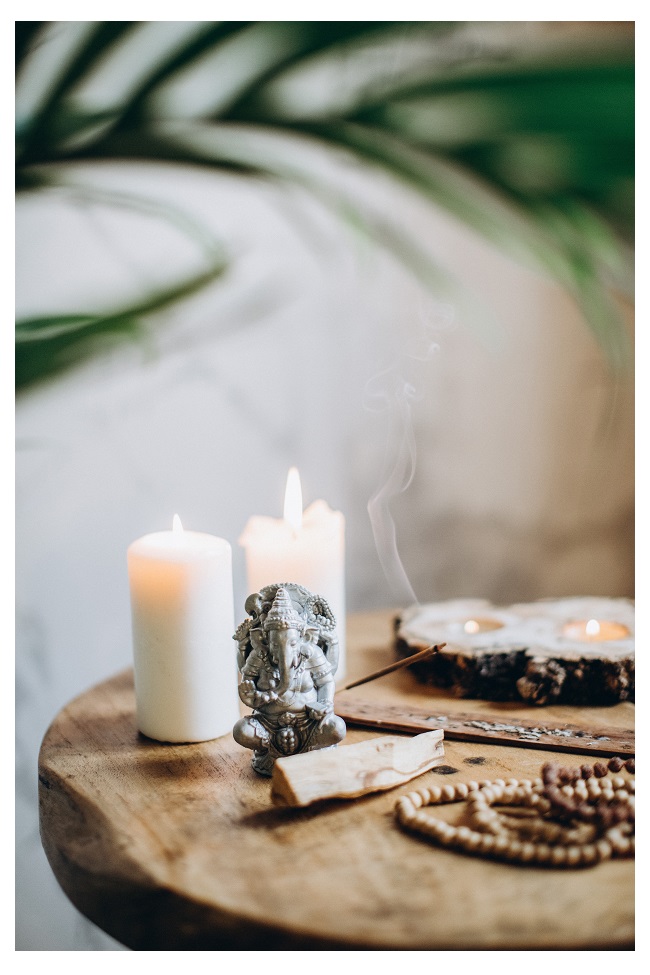 Create good luck on your new journey and open exactly the world you want to go to. Be it a new relationship, a new job or whatever, you are exactly interested in. Perform a ritual of starting a new journey on October 5-7, opening up the luck in your life in the aspect where you want it most.

If you missed the first dates, you can also perform the ritual on the Full Moon, which is October 20, 2021! You may get what you still want to bring to life and create. Take advantage of the three-day opening of the New Moon energy portal as well as the October Full Moon.

For the ritual you'll need:

- 3 Picture Jasper crystals

- 1 Alabaster crystal

- 1 Tiger's Eye crystal

- Myrrh, Palo Santo , or incense containing Myrrh.

- A bag for crystals

- A small strand of your hair (to combine your energy with a ritual, it is not black magic) or a picture of yourself (not older than 6 months)

- Matches and incense holders for burning incenses

You will find everything you need for the ritual in one set HERE.

If you want to give the ritual even more strength, burn at the same time candles. Candlelight contributes to the manifestation of desires and dreams. Choose a candle according to your wishes, so that this energy will support the realization of your dreams. For example, use apple candle for love, lemon balm for a stressful life, a coffee candle for protection, and green candle for prosperity.

Place the crystals on the table or in front of you. Put the incense in place and start breathing in and out deeply. Get yourself into a meditative state where you focus only on that ritual and the manifestation of your dreams. You can also use music to go to this state. Play your favorite song that will awaken your soul to a very spiritual level!

For the ritual, light the incense (including candles if you use them to create extra energy). As you do this, focus on your manifestation and hold your hand on the crystals. Close your eyes, get the dream into the universe and attach it to crystals.

Picture Jasper brings prosperity and good luck, Alabaster helps your dreams come true and shape your future as you see fit, and Tiger's Eye creates protection around your dream, helping to fulfill it.

Feel the aroma of incense, inhale it and let it come to life.

When you feel that you have got all the energy going, place the crystals in a bag with a strand of hair. It doesn't have to be big, a small piece is enough. If you do not want to use your hair, you can add your own picture to the bag. This is to create a connection between the crystals and your desire so that the crystals can work really powerfully for you.

Once you have put together the ritual bag, let the incense smoke all the way. You can burn incense throughout the month of October. Find a place for a ritual bag in your home or near you. I recommend keeping it exactly where you want to keep it. The main thing is that it's with you. The ritual bag could be in your life until you get your dream. If it is already in your life, only then will the crystals be released into the wild. But you don't have to do it, it can stay with you. It depends on what you are asking for. If you're asking for something lasting, the ritual should stay in your life.

I'll send you much, much love and strength to fulfill the desire of your heart!

RECOMMENDATIONS FOR A WHOLE OCTOBER

Change is never easy. They can knock you off your feet, make you nervous, cause light panic and sleepless nights. That's all normal, let it happen to you. No need to be nervous because you're not feeling well. Take it as a natural process that happens to you. So, take the time to bring your breathing rhythm to a state where your body can be in balance so that both your body and soul can stay healthy in this great process of change.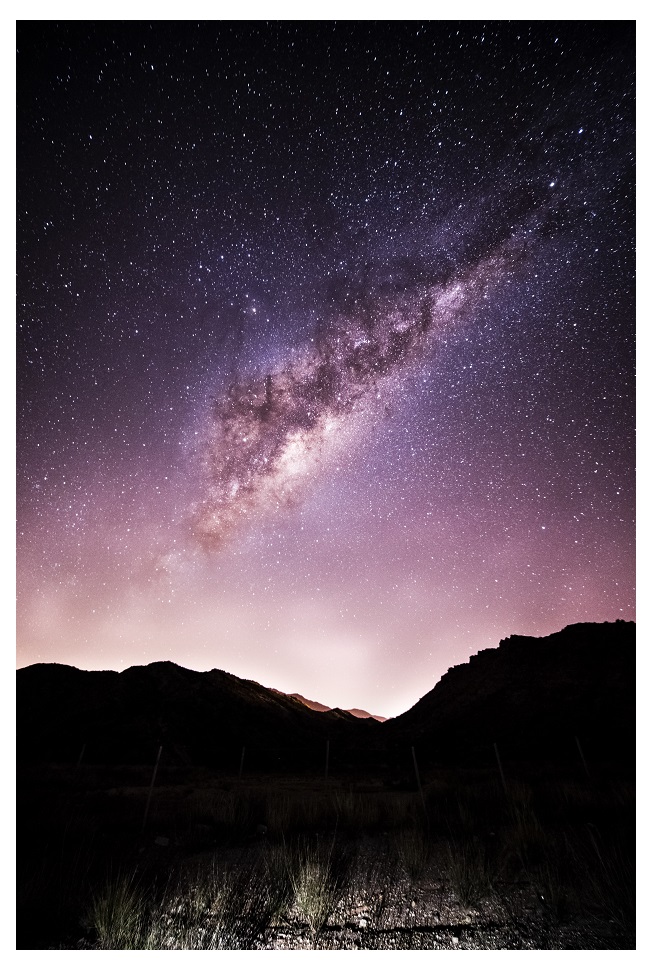 If you feel that you can't balance yourself in any way, help yourself by wearing Serpentine Jade crystal. It soothes, prevents anxiety, relieves panic, protects against negative energy, brings good luck, and increases your optimism. Wear it throughout October and beyond if you feel the need to. This is a great balancer, especially at a time of great change. Love yourself and take care of yourself!

In addition to Serpentine Jade number one self healer Ashwagandha is also very useful for you. It is a natural relaxer that also protects against cancer and tumors. Consume Ashwagandha daily just before going to bed until you feel that you have regained your emotional balance. Ashwagandha does not take away your emotions like antidepressants do. It heals you from the root cause that creates stress, apathy, nervousness or panic and puts you in an extremely energetic state of energy.

I suggest you keep up with the changes. Go with the flow! There is no point in fighting something that wants to happen in your life. October is a mysterious month , a lot happens in there, and for some people, the old structure of their lives disintegrates so that everything new can find a place. For some there is an opportunity for self-realization, for another person's life comes love, or on the contrary, love leaves life. If something wants to go away from you or come into your life, let it all happen. Trust more, let go of restrictions, and gratefully accept all the good things that are fed to you . Find the lessons in everything that hurts you. Don't resist, rather let it come to life and treat it in such a way that you turn this experience into something good for you. Serpentine Jade helps put your intuition to work, helping you feel how you should and could react to everything you face, and helping you make the right decisions that are right for you.

October activates the mystical era. Spiritual enlightenment is coming and people at the lowest level will wake up. The higher you have reached with your spirituality, the more powerful you will feel, how you are guided, enlightened, karmically open, and everything that is happening around you is like a mystical movie starring you, dear ones!

Connect in October with the people and activities you want to carry into the future. Meet people who inspire, motivate or love you or who you feel against, be it romantic or friendly.

Carry your desires and dreams high within yourself, create a positive attitude and allow everything good to come into your life. Clean your home more regularly in October, let candles, incenses and smudge sticks work for all of this. Heal your home so that you can receive all the good there yourself, so that you are ready!

I want to send a lot of love to all my followers! I am extremely grateful that you support and participate in my spiritual journey. I hear your telepathic messages and they make me write and act. We are in a telepathic connection - me, you, and all of us!

In October all Serpentine Jade prodicts amd all make up and skin care prodicts (CBD products not included) are 10% off in La Tene webstore and Tallinn and Kuressaare shops.

All purchases made in the La Tene webstore, Tallinn or Kuressaare shop between October 1 and 31 will participate in the DRAW! This time on the lottery wheel is a set of abundance, where you will find tumbled Tiger's Eye, Mariam Jasper and Green Goldstone, which activate abundance, bring success and wealth, and Agate geode, which removes material misfortune and cleanses and recharges the crystals in the set. Three winners!