01 Nov

We can all say that there has never been a year like 2021 before because we have never had such a rapidly changing period. November is the penultimate month before the arrival of 2022. If the eleventh month of the year is usually considered to be balanced and quietly moving, then this year we cannot expect it from November. If you were looking for peace, I suggest you take a different attitude. November will probably be a kind of crazy month for everyone!

November awakens even the most sleepy soul. There will be many unexpected situations and getting into them. You will be put to the test, the universe is testing your limits, and you're testing others. This month, it is extremely easy to fall victim to scammers. You may find yourself in a situation where you are being abused, but you can't let this happen to you. Protect yourself, for example, with Red Jasper crystal, which keeps away injustice, abuse, and treachery. November cosmic energies favour being trapped. It's a total alarm clock with which the universe tests your wakefulness. People put you to the test, systems make you give promises, and you either fall into the trap as a Sleeping Beauty or you open your eyes. All this will help you to wake up for the coming energies in the coming months, which is 100% needed. I will give you a big hint in this horoscope that a completely hectic period awaits us in 2022. Prepare yourself to walk around with your eyes wide open. Let intuition be with you, find contact with yourself, not with an information flow from outside. Make contact with yourself first and then with the rest of the world, not the other way around. By 2022 Larimar or Aquamarine will help you to build up your strong intuition for 2022. Both crystals are very powerful and help you to make contact with yourself.

The influence of the New Moon of November 4 extends to the next New Moon, which arrives in December.

This New Moon has a tremendous impact on all people, you, me and everyone else!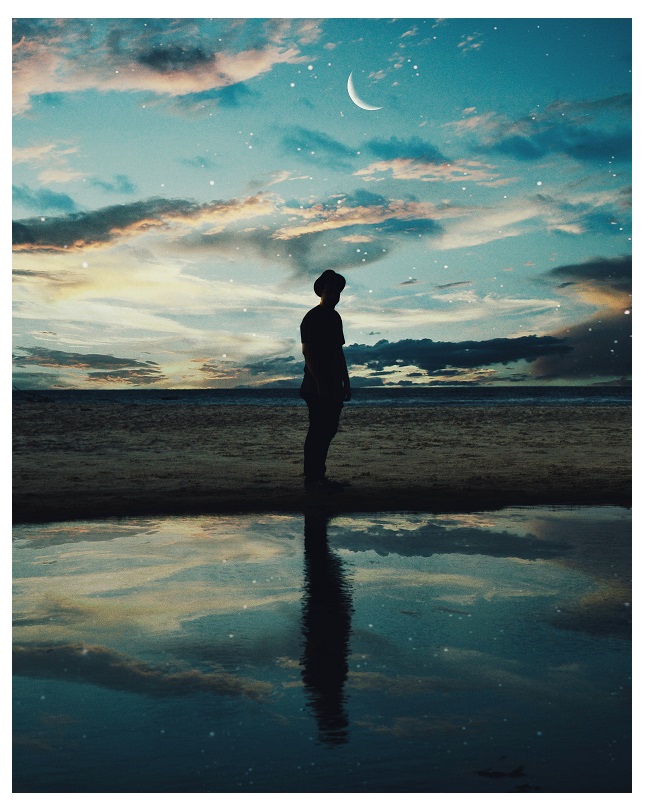 November New Moon is associated with Saturn, which highlights all our responsibilities and issues that desperately need our attention. From the New Moon until the end of this year, you can see all the issues that need your focus, your energy, your input and your mind, so they can be solved, healed and balanced. The 4th of November just triggers such energy field, highlighting all that is actually left in the background.

I don't see it all as bad than rather good. Since this New Moon brings out everything that has been left in the background, you can deal with it and move to 2022 with a fresh start. The worst thing you can do is ignore your responsibilities. Red Jasper, which is an extremely powerful and helpful crystal, helps you until the end of this year – this crystal helps to solve difficult situations, provide life energy and increase your actions and resistance. Red Jasper helps bring clarity to any confusion, especially on formal and relationship issues. Keep this crystal next to you until 2022.

During the New Moon, I recommend you to do the following releasing meditation to get better contact and clarity with yourself.

Set candles and your favourite incense, find a relaxing position, close your eyes and take a deep breath in and out. Start meditation by asking yourself a question that will help you get peace. Let the answer come to you, into your mind, into your thoughts. Find the answer inside you.

I suggest asking for help from the Angels. Keep Celestite and Selenite crystals at your home to make contact with Angels easier and faster.

With November New Moon begins a new period, which is related to increasing our strength. That is why Red Jasper is a very useful crystal for you in November, helping you to grow, become stronger and make only the best decisions.

Topics that need bringing out of the shadows are coming to light.

There will be emerging different topics, both personal and global, that need to come to light. For example, you may experience that something you have kept as a secret or protected from others, may come to the public. But don't worry, this means that those issues are no longer worth keeping as a secret. It may be because of Karma or it's needed to go on with those topics. The same is with major global issues that affect many people, those topics are also coming to light. You can experience shocking news in November.

If you want to protect your private life wear Hawk's Eye or Black Obsidian crystals. These are crystals that protect your privacy and prevent information from leaking to the wrong places. Wear these crystals as jewellery to protect yourself from dramas, problems and misunderstandings. Clean your home and Aura field with Copal or Sage incenses, to protect your Aura from negative energy. These incenses make natural protection to the Aura, and the more often you use these incenses, the stronger your Aura becomes. The stronger is your Aura Field, the less misfortune you will draw. Spiritually logical, right? The same can be done by wearing crystals, with which you design your Aura just the way you want it.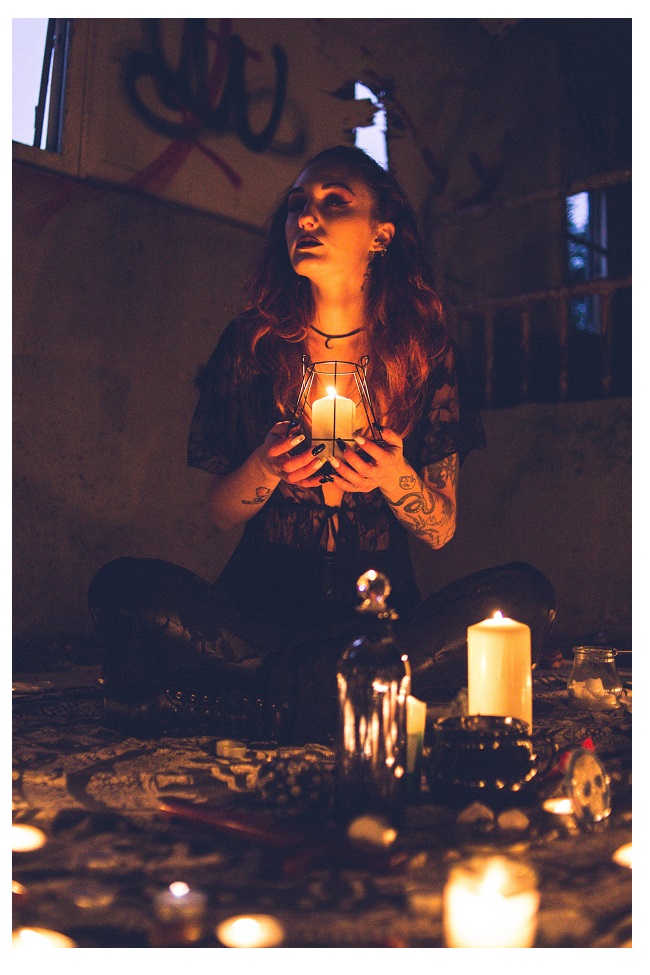 The increase of energy leads to super productivity or burnout.

The cosmic energies that are active in November bring extreme passion. You can be productive and perform super fast finally, everything seems to go smoothly and you can keep up with your ideas. Or vice versa! Everything is stuck in your mind. There are ideas, inspiration and the need to be active, but what is missing is action. This can lead to burnout. Did you know that spiritual burn-out is caused by the lack of balance between thoughts and actions? The more you generate, the more you need to be physically active so that the energies can be balanced. I have a suggestion for you – connect the energy of upper Chakras with the lower Chakras. The upper Chakras are related to thinking, the lower Chakras are to the action. They must be in harmony not dominate each other. Domination in the Chakras always brings devastating results. So - think, act and repeat. In November, when Scorpio and Mars are leading us very strongly, we need to be active in both directions. Red Jasper is a crystal that helps you be productive and realize your ideas without burning out or running out of energy.

The whole November you feel the need for action, to say things out and to be a rebel!

You may feel tremendous pressure to make changes in your life right here and right now. The desire to change everything that bothers you does not disappear from your mind and desperately needs your attention. The right thing to do is to take it easy, seize the day and not rush to ruin and change everything. I recommend postponing the biggest decisions and life-changing issues from November. This goes especially with relationships. The year 2022 is the best for that. There will be my Horoscope of 2022 at the end of this year where you will find all the answers. Find your inspiration there which helps you to go gloriously through the year 2022. So far I do not recommend taking any big decisions in November. Only consider, analyze, keep your eyes open and take major steps in 2022.
If your head is not clear, you can't see the future clearly and everything seems to have collapsed, then the following is 100% for you!

If you want clarity and get rid of confusing topics that need answers, I recommend using a pendulum (you can also use several pendulums) to build confidence inside you. If you are in a situation where everything seems to be moving towards uncertainty and you can't see the future, then the pendulum is the best helping hand for you at the moment. Use it for YES and NO answers.

Use the pendulum to get answers to everything that is unclear to you. Ask and let the pendulum answer you, Ask questions about all unclear things inside you. Carry the pendulum with you so you can find answers to your questions at any time. Keep it in your car or bag/purse with you. Whenever you get confused, let the pendulum give you answers. It's not healthy for you to stay confused, this feeling is inside most of us at the moment. You can come out of this as a winner by being one step ahead, offering yourself solutions and answers with the help of pendulum.

It's very easy to use the pendulum, you don't have to worry here. First, pick a pendulum for yourself and start by asking the pendulum what the "yes" and "no" answers are, whether it is a vertical movement or a circle. Once you've found the answers to them, start solving confusing topics. You can also read more about the pendulums HERE.

How to choose a pendulum if you do not have one yet? To be honest, I like it the most when you use your intuition for that. If you let your soul choose the right pendulum, you will learn and develop. Just look at the beautiful pendulums and which catch your eye is obviously the one that. Just look at the beautiful pendulums and which catch your eye is obviously the one that can do the best for you. So – enjoy picking the right pendulum for you! You will find a large selection of pendulums HERE and of course La Tene stores, where I look forward to seeing you all.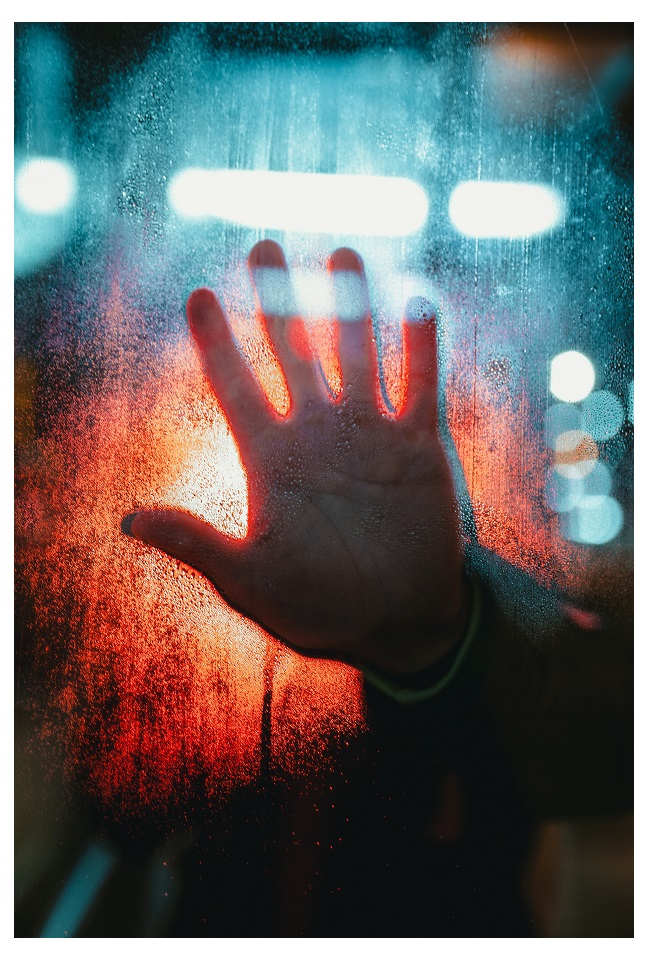 Clean your home and Aura field in November because you will most likely not be able to do it in December

Let me give you a warning that December will pass by so quickly that we will not even understand when 2022 is already here. Therefore I recommend starting with a total Aura cleaning in November to heal your energy field and your home energy. In fact, we all need to release the energy of 2021, and it's useful to start doing it in November already. I foresee that even if you don't have many plans for December, it still will be a superfast month for you. Start with all the important things, such as healing rituals, already in November.

How to clean your home and your energy? With ritual plants and incenses. I have written down everything about them, what helps you better and how to use them, etc, just go and click on them. I recommend Sage, Palo Santo and Coconut as universal energy healers, but also mixed incenses and ritual plants from these plants. If, for example, this Year of Buffalo has not brought you good material luck, it's very useful to use a Patchouli incense, at your home and around you, which has the effect of activating money luck and blocking misfortune. A good combo for everyone who wants to bring money luck to 2022.

Freedom, freedom and freedom again!

In November, you and everyone else will feel the need to get rid of restrictions. Whether these restrictions are given by the state, blockades in the relationships or restrictions inside us, the main topic will be how to get rid of restrictions. If you do not fight for world freedom, you will obviously start fighting for your personal freedom. Throughout November, you will not tolerate if someone dictates or gives you recommendations. You are rebellious, and everyone around you is rebellious - the whole world is rebellious. Demonstrations and uprisings can be expected in various countries in November. Because the people are so emotional and encourage uprisings, I recommend wearing Shungite in November. It is a crystal that helps protect you from instability, negativity, criticism, attacks and problems. Shungite and Red Jasper for example, fit together perfectly, as one protects against injustice and the other against evil. Keep these two crystals close to you so they can protect you personally, and at home, to protect your home and family.

You wish that everything will become clear.

You will feel in November that everything could become clear for you with a snap of your finger. But it just doesn't happen that way. You need to use the right tactics to make everything clear. First, less action and more analysis are needed. The Rock Crystal helps to bring clarity. It is beneficial to keep it with you so that negativity, melancholy and fear cannot take over you. In November any self-destructive way of thinking should be left behind because it will bring more problems than ever before.

In the second half of November, you can expect to feel more confident, and the future may become clearer to those who have worked for it.

You can expect unpredictable events and news which help you put together the bigger picture. You may also experience unpleasant situations with a hidden message that points to topics you've been looking for answers to.

You may start giving up something old, be it a relationship, a home, or a belief. This awaits us all in November.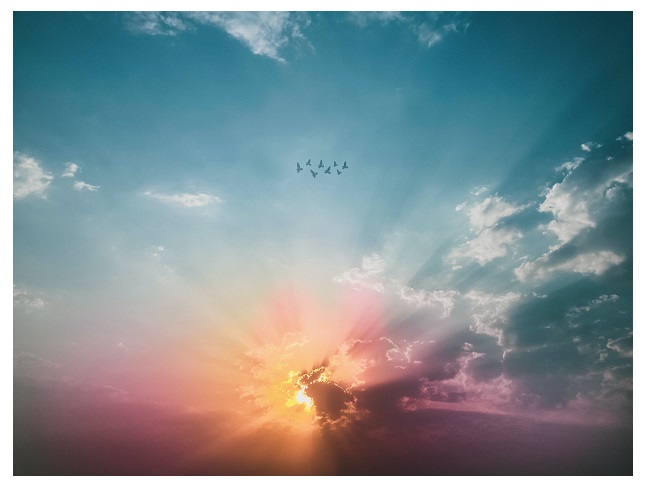 As Mars leads the second half of November very intensely, you can feel how you need to react strongly. I would like to warn you that impulsivity is not an issue at the moment. You should definitely take it slow and not react too much. Otherwise it can lead to drama and problems. However, you can make right endings and beginnings. In order to improve your energy and make only the best decisions for yourself, I recommend wearing an Aquamarine crystal. It will help you make decisions that are good for you, both in November and in life in general. Aquamarine finds the answer from the heart and directs it to intuition, helping intuition to make correct decisions. You will never regret a decision that comes from the heart because you know it's the right decision.

A big and powerful FULL MOON on November 19.

The Full Moon brings liberation and freedom. If you feel that something is bothering you or holding you back, this Full Moon is the 100% right time to let it go. Set a candle and Frankincense or Palo Santo incense and release anything that prevents you. Focus on releasing all restrictions to move forward. This is necessary, because if you want to get the most out of 2022, now, in the November Full Moon, create the right base for it. Meditate and let go of everything that holds you back.

Use Red Jasper crystal to let everything go. I recommend wearing it with Full Moon, meditating with it and keeping it with you until December arrives. Red Jasper helps you to release anything that hurts you, be it a physical or mental issue. Red Jasper can help you.

November Full Moon is perfect for strengthening, healing and protecting your energy. Whatever healing rituals you do, wear Red Jasper to increase your strength.

I wish that your intuition could help you to make the right decisions. Listen to your heart, move on with it and trust life more!

In November, all Red Jasper products and all pendulums have a 10% discount in LA TENE e-shop, Tallinn and Kuressaare stores.
All purchases made in La Tene e-store, Tallinn or Kuressaare store between November 1-30 will participate in the lottery! This time the prize is a set of crystals I have put together especially for you - four crystals and a candle, with the purpose to support you in the last months of 2021 and in 2022. In the set you will find a rough Red Jasper crystal, that keeps out injustice and increases strength, tumbled Selenite, to help contact with Angels, tumbled Hawk's Eye, that protects your privacy and keeps away misunderstandings, and a tumbled Rock Crystal, that brings clarity. In addition, the set includes a Pine candle, which attracts good luck and is also a great mood lifter. This all is for three winners!