04 Feb

In order to lose weight or stay in shape, you need to control what you eat and how much you eat. Of course, this includes physical activity, but maintaining weight is largely related to our eating habits. Food tastes good and it is no wonder that people eat more than their bodies need. However, it is possible to curb your appetite and thereby control your weight. Here are some tips on how to easily reduce your appetite.
1. If you have an appetite, eat quality protein
The first thing you should do, and the most important step here, is to consume quality protein. This should be done as soon as you feel an appetite, but you know you don't need to eat yet. Your body may be deficient in protein, which is why you crave things when you have just eaten.
Protein quickly makes you feel full and prevents cravings, which can make you eat large amounts of extra calories. Examples of high-quality protein that rapidly reduces appetite are pea, hemp, rice or maca protein. You can find them in three different Your Super superfood blends. I consume them to keep my health strong.
For these mixes, add 1 tablespoon of the protein mixture to rice milk, blend it and drink this protein drink. If you want to change the taste, add berries. This can scare away your appetite for a long time.
You can read more about protein HERE.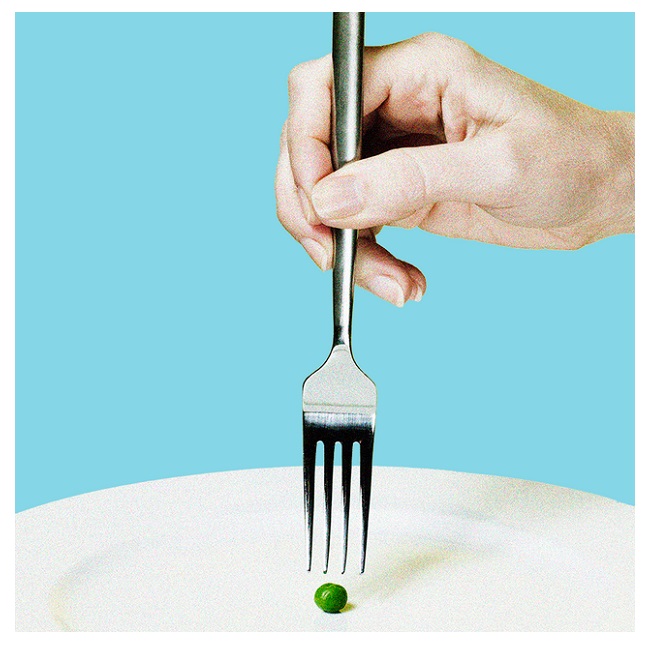 2. Steam essential oils at home to block appetite
Certain essential oils can suppress your appetite by helping to block the need to constantly snack and overeat. When you use essential oils in an oil lamp or diffuser, then their vapours spread around the room. You then inhale them and they cause certain chemical reactions in your brain. Some of them can block appetite.
Use grapefruit, wild mint, citronella, juniper berry and wintergreen essential oils to block appetite. Add water to the oil lamp and diffuser and add these essential oils to the water. Let these aromas fill your home and so your need to visit the fridge can be significantly reduced.
3. Drink more water and eat high-fibre foods
Appetite can be caused by dehydration. This signals to your body that it needs to consume something. Appetite does not always mean that you need food. This often means that you may be dehydrated. If you feel hungry, try blocking it with water or tea. If water doesn't quench your appetite, your menu may be low in fibre. Examples of high-fibre foods are all fresh vegetables and vegetables, peas and beans. You can also bring fibre to your diet by consuming psyllium husk. It is high in fibre and is commonly used to lose weight.
4. Sleep more and consume vitamin D3
The less you can sleep, the more cravings you may have. Insomnia causes appetite, and if you suffer from sleep disorders, aim to improve your sleep quality. Vitamin D3 deficiency can also cause sleep disorders and this in turn causes great appetite. They can all be interconnected. Create a good environment in the bedroom where sleep can be deep. Place a Ruby-Fuchsite and Lepidolite crystal there to energetically improve your sleep quality. Take vitamin D3 in the morning to heal your hormonal body, which in turn will help you find sleep at night.
Self-discipline is one of the most important character traits that will help you here. From a spiritual point of view, constant eating can be part of a lesson in self-discipline.