01 May

Before starting the May prediction, I would like to thank all my followers, supporters, and customers for being with me and La Tene's wonderful helpers. I am grateful that you find healing, inspiration, and motivation in my articles, and I am also grateful that you have chosen La Tene products to heal yourself and create something wonderful in your life. The support of all of you is very important to me and will help me to fulfil my mission and purpose. That is why I would like to welcome everyone who is with us!

I believe that everyone needs to be spiritually refreshed in different ways. Crystals will help you get a new impetus, bring you out from a break, and inject a lot of good energy into you. Throughout May, all tumbled, rough and meditation and massage crystals and Emma wishing stones are 10% off in all La Tene selection. If you have the opportunity to come to my wonderful crystal shops in Tallinn and Kuressaare I look forward to seeing you! There you can intuitively choose new healing crystals for yourself. But if you are further away, trust your gut feelings by reading the crystal interpretations I have written and I will send you the best crystals on the road from the La Tene webstore.

IN MAY YOU YEARN FOR INNOVATIONS!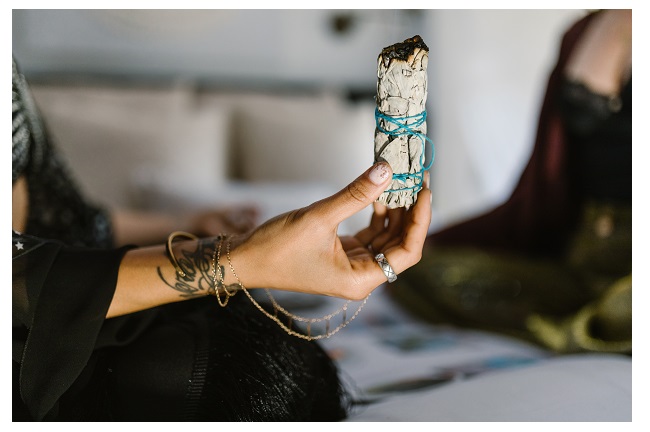 The whole month of May turns and revolves around innovations. You may already feel at the end of April that it's enough and you want an update! For some, the need for innovation is only now coming. May is related to the need to reorganize yourself, your home, work, relationships, or something else very important. I have good news for you - this is the right time.

The ideas and thoughts that come to your mind are not accidental if they are related to positive innovations. Catch them and make them happen! If you come to the conclusion that you need to tidy up your menu to feel healthier and lighter, do it! This is the right time. If you feel you need to commit to a relationship to build it and create a lot of joy in it, now is the time to do it all. New things are waiting for you and the energy of May is favourable for that. Everything moves quickly and naturally, and you are expected to take good spontaneous steps.

The worst thing you can do is stick to the old rhythm, move away from people and your life, be at home between four walls, and let the stress move in. Gp out, enjoy nature, people, and opportunities! Activate your life force - this can be done when you work for something powerful.

May 3, Monday - THE LAST QUARTER OF MOON IS THE END OF ONE PERIOD AND THE BEGINNING OF ANOTHER

Nothing is accidental. It is no coincidence that the opportunity to move freely and doing your things opens on May 3. The Last Quarter of the Moon always symbolizes the release of old energy and the growth of new energy. At the moment, I am interpreting this situation as the restrictions will end and the new laws will come into force. It can be seen from the Lunar phase that the new phase will last some time and I, therefore, recommend taking the most of your freedom to move around. Enjoy freedom as long as it lasts.

The Last Quarter of the Moon is in Aquarius, which means that one big reorganization will begin, which will go on until at least on May 11, or New Moon.

You may experience new ideas coming to your mind, or you may be forced to reorganize quite a lot. The whole week is full of questions: "What to do?", "Where to go?", "How to do?" and "Do I?" The answers come on an ongoing basis. However, if you feel that you are stuck, I definitely recommend you meditate.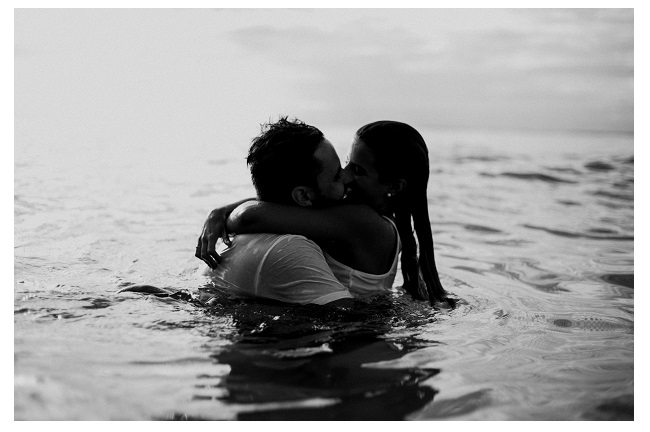 This time use Palo Santo or Palo Santo mix incenses in meditation. Each added plant gives Palo Santo a specific direction in which the positivity and good energy of this ritual plant can be directed. Palo Santo is a very good incense or smudge stick if you want to renew your life, be happy, and make good choices. You can read more about the secret power of Palo Santo HERE.

Until the arrival of the New Moon, you are extra intense!

Until the arrival of the New Moon, you can feel restless and need active activities for all your different bodies - spiritual, mental, emotional, and physical. You really want to do something. My advice to you is to be active. Otherwise, you will become nervous and release your stress energy to the people closest to you. Don't do it, but rather be productive at every level and find ways to make your life exciting. If you can't do anything directly, but you need something, just leave home, enjoy your beautiful hometown, visit places you've never been before, or come to us to recharge yourself among crystals.

There is a reason for the increase in energy - New Moon in May has relatively strong and intense energy. The positive side of this is that the New Moon provides an opportunity to send your heart's desires on the go. MAKE THE MOST of this New Moon! You will feel this amplification of energies before the arrival of this Lunar phase - you are sharp, fast, and full of energy.

Even before the arrival of the New Moon, it is useful to start wearing crystals from which you expect something that would make your life better. For example, if you want total new beginnings and big changes, with a positive undertone, then start wearing Mookaite or Sunstone. Together, both crystals can open your Aura Field to new and exciting and create a magnet that attracts good opportunities into your life.

If you want to attract relationship happiness and love, Pink Opal and Rhodochrosite will bring innovations to your life. Together, they provide an opportunity to create a particularly strong energy of love. Burning Palo Santo and Rose incense will also increase relationship happiness.

Incenses like Patchouli, Palo Santo, and Citronella will help to bring general innovations. In addition, these incense also have a pleasantly sweet and refreshing aroma.

The intense and innovative NEW MOON on Tuesday, May 11, brings a powerful message to all singles – IT'S THE RIGHT TIME FOR LOVE!

I predict that with this New Moon, single people will have a real opportunity to find a lover for themselves. The last year has not been easy for most singles and the constant waiting has probably tried many. But I have a wonderful message for you when you're there on the other side of the screen waiting for love to arrive - now is the time!

The energies of love are active this year until the beginning of October. During this time, there is a high probability of meeting someone who has made an agreement between souls with you. Now is a good time to find a soulmate.

Create wonderful energy of love now, during the NEW MOON, to send a request for love to the universe.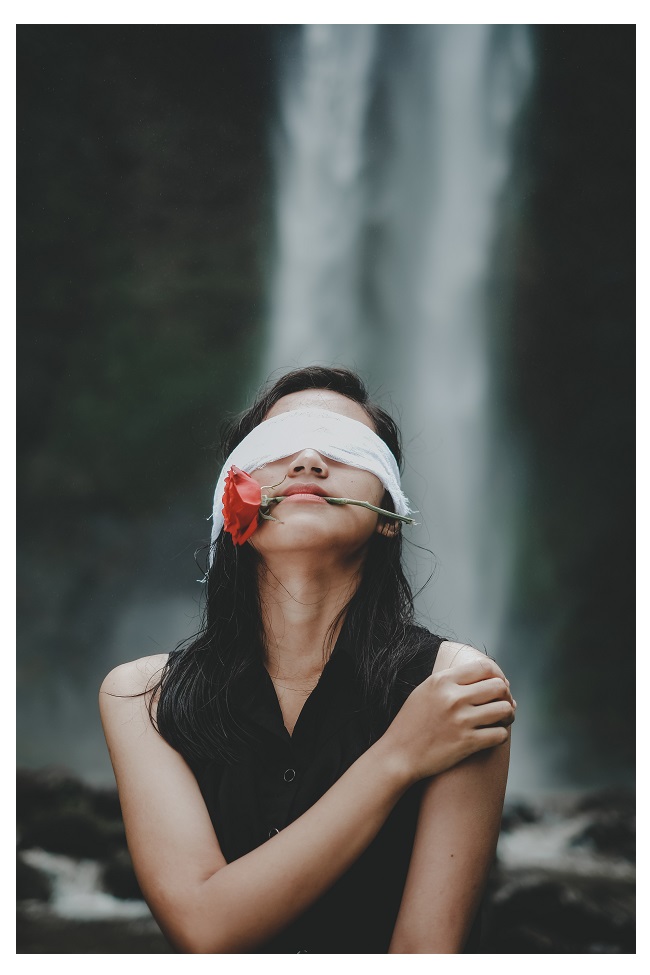 To do this, focus on love on May 11. Meditate and send your wishes off! Go to sleep with a desire and wish to meet your loved one, be positive, hopeful, burn love candles, incenses, essential oils, and wear love crystals. One of the main love crystals besides Rhodochrosite is Larimar. Start wearing these crystals on this exact day and wear them until you meet this person.

Crystals have an insane power to shape the energies of your Aura Field. Wearing them, keeping them close to you or at home will make you a new person. I have spent a very large part of my life with crystals and I know exactly how well they can reshape people. There is no crystal that would work badly. Rather, crystals can be chosen even more precisely to bring about a specific change in one's life. It is also not wrong to choose a crystal based on intuition, or if you consciously choose a crystal based on its energy properties. Everything is right, you can't go wrong with crystals.

I have been interpreting the energies of crystals for years and all of them have been written down to make it easier for you to wander through this insanely large selection. I hope that you will find exactly the right crystal for your current life!

Who is a soulmate? This is someone with whom you have agreed on a strong and committed love before you are born into this body. Wouldn't it be nice to meet him? I know this is great!

I have touched on the subject of a soulmate in several of my previous articles. I definitely recommend that you read them, even if you are already in a relationship. You'll find them HERE. You will definitely find answers to many of your questions there. Have fun!

In addition to articles about soulmates, I have also written rituals that are especially useful to do now, during the New Moon.

- A RITUAL FOR NEW LOVE DURING THE NEW MOON (I recommend performing the ritual on the day of the creation of the New Moon, May 11, and with the help of it you will assist the new soul to come into your life.)

- NEW MOON THREE LOVE WISH RITUAL (you can perform this ritual on May 10-12, and with it, you can send wishes related to love)
- NEW MOON MANTRA FOR OPPORTUNITIES ( you can make a mantra on the day of the New Moon and also the day before and the day after, and with it you can send your wishes and open a channel through which changes can take place in your life)
- SOULMATE RITUAL ( you can do this ritual at any time to bring a soulmate into your life as a single person and increase the luck of love by being in a relationship)

If you are single, have recently entered into a relationship, are interested in a certain person with whom you have contact, or want to better understand the relationship you are in, I have written an exciting test for you to help you understand, whether this person is really your soulmate. You'll find the test HERE.

I recommend cleansing your home with one of these smudge sticks during the New Moon: Dragon blood, Sage and Rosemary, Sage and Sweetgrass, Sage "Energetic healer" or Chakra. Let the smoke of a smudge stick cleanse your home - they will create a positive new beginning in your home.

I myself have a habit of using smudge sticks together with an Agate slice candle holder. I put a white tealight in there and hold it in one hand and a smudge stick in the other hand as I move from room to room at home. I light the smudge stick from the candle and shake the ashes over the edge of the candle holder. Agate has a healing effect, helping to release negative energy very quickly. This is how I do two rituals in one - with Agate I cleanse heavier energy and create protection for the home, and with a smudge stick I bring extra energy into my life. Later, after this ritual, I always feel great. Just like I really rested!

Until the beginning of the First Quarter of the Moon, everything is related to building relationships and strengthening ties

The new moon gives an insane impetus to deepen the relationship. You are a magnet, others will notice you and you will notice them. The eyes open in both a good and a slightly irritating way. Where there is attention, there are also differences of opinion. You may experience creating a new acquaintance that will become more than pleasant later. However, you can also meet someone who shows himself in a, particularly bad way. There is a magnet between people who have to meet, who have something to teach, give or gift each other. However, if you do not have any new acquaintances during this period, it is a sign that you have to solve everything in your life yourself. You will only find the answers within yourself, there are no messengers in your life at the moment.

At this time, protect yourself proactively with a protective crystal to alleviate toxic situations and block the attraction of the magnet to someone you should not be in contact with. Chiastolite, Tiger's Eye and Champagne Aura crystals will help to keep the magnet positive. These are excellent protective crystals and the last two of them also bring along prosperous energies. For example, you can use the Champagne Aura pendulum for getting answers to personal questions - it is a crystal of protective and earthly energy that makes it universal.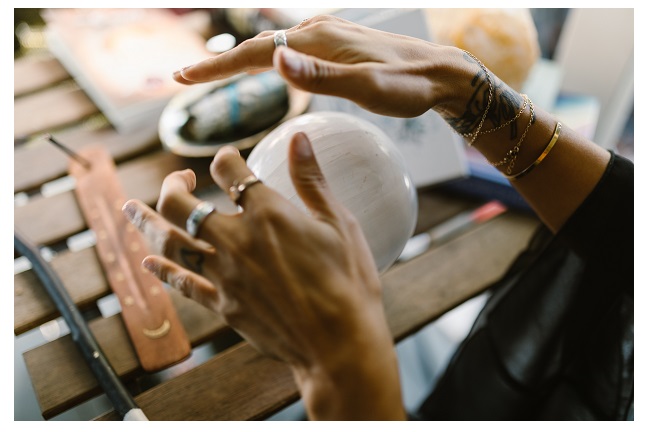 Wednesday, May 19, FIRST QUARTER OF MOON - EVERYTHING REVOLVES AROUND YOU!

This time the First Quarter of the Moon is in Leo. It creates energy that only concerns you. You and the world in a good way. You will have an insane desire to deal with yourself, offer yourself something great, enjoy and create harmony in yourself. This is a great day that, until the creation of the Full Moon, will trigger the need to stand out on May 26th. And I tell you to do it!

If you feel you need to work out more to feel better, grab a yoga mat, play your favourite songs, and set incense smoke and enjoy the workout. If you feel you need to entertain, go and enjoy a moment somewhere in the company of someone who makes you happy and who is ready to do something joyful.

Put yourself first, fill your joy reserves, take care of yourself and pamper yourself. Cosmic energies promote living in the moment and enjoying it, and it comes out more easily at that time. This energy lasts until the Full Moon!

However, if you feel ill, tired, and sick at that time, now is the time to take self-healing seriously. Support your body with the right alternative healers. Wear Bloodstone, to support general health. You'll find a lot of help from health products. First, find out what you're missing and then look for a solution.

If you have had a break up this year or you can't move on from last year's break up, I have a lot of good suggestions to share with you in the article "HOW TO SPEED UP BREAK UP RECOVERY". Now that the cosmic energies are aiding self-help, commitment to this subject is very helpful. All the more so as I foresee that single people will have a great opportunity to make a big difference in their relationships until the beginning of October. Help yourself and move on with life!

On the road to self-healing, I encourage you to read the following articles I have written:

- 6 IMPORTANT SIGNS THAT YOUR LIFE NEEDS CHANGES, in which I help you find out if your soul is heading in the wrong direction and needs a quick change of course.
- TALKING TO YOURSELF – THE BEST FREE THERAPY!, where I'm talking about a great helper to help you find a solution to a big question or problem.
- 9 GOOD IDEAS TO SUPPORT YOUR MENTAL AND PHYSICAL HEALTH, where I outline nine useful tips to help you stay strong and heal in fast daily life.
- INCREASE YOUR PERSONAL ENERGY FIELD, where I'm talking about, the more powerful your energy field, the better you feel, and the greater the chance of experiencing good luck in life.
- AURA CLEANSING RITUAL, which helps you to release from your life everything that is superfluous and brings only obstacles. Each lunar phase gives its own special direction to this ritual. In the First Quarter of Moon (May 19) you can get rid of over-emotionality, stress, and general negativity with the help of this ritual.
- ULTIMATE HOME CLEANSING TO GET RID OF OLD ENERGY, with which you feel good again, bring new good energy home, and create a stress-free environment. A home with a good environment can also attract good luck, love, abundance, and health, and in such an environment, different rituals will be more efficient.
- CALCIUM – NECESSARY TO KEEP THE WHOLE BODY TOGETHER, where I point out that along with sunny weather and vitamin D, the body also needs calcium, which helps our body stay healthy and strong.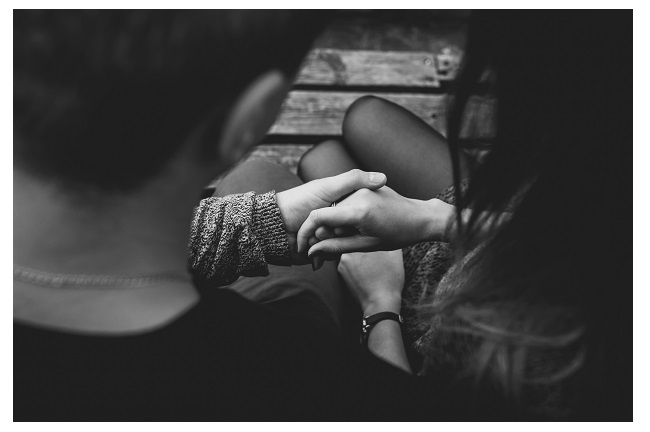 Wednesday, May 26 BRINGS A LUNAR ECLIPSE AND FULL MOON – CLEANSE YOURSELF


I always expect lunar eclipses because they are spiritually powerful, offering a complete cleansing course. This time the Lunar Eclipse with the Full Moon is related to the implementation of innovations. The lunar eclipse gives you and everyone else the opportunity to get free from something you no longer need in life. For example, bad habits, the stress of the past, or anything that prevents you from enjoying the moment. Take this Full Moon as the basis for a huge cleansing course.

Take a piece of paper, pencil, thread, a ritual candle (choose the candle according to the desired effect), and Tanzanite crystal. Write down everything you want to get rid of. Write them down as if they no longer exist in your life. For example, if you want to get rid of low self-esteem, write on a piece of paper "I don't doubt my worth, I'm valuable." Or if you're bothered by a broken relationship that won't let you move on, write on a piece of paper, "I'm free from the past, I'm open to the new." Write as if it didn't exist anymore and write on the other side what you want to achieve.

Once you have written down all your thoughts, tie them with the thread and besides candle with a Tanzanite crystal. Before going to bed, you have to burn this paper with a flame taken from this same candle. Do this safely in a fireplace and without endangering yourself.

Put Tanzanite under the pillow that night and sleep with it under your head. The next morning, take the crystal and carry it with you until you reach the river where to take it. You could do this within a week of the Lunar Eclipse. Bring Tanzanite to the river to focus on all the goods that you requested. This crystal has tremendous power to renew and change energies.

During the eclipse, we can ask for changes in our lives, and I definitely recommend doing so!

The lunar eclipse has the ability to purify certain energies and transform them into something else. When the Earth stands in front of the Sun and obscures the sunlight falling on the Moon, a certain energy is cut through. This is a very important moment on a spiritual level so that changes can take place here on Earth and some things that no longer work can be completely rid of. It is like a cleansing phase, where a person can bring cleansing into his life if he sets himself up properly during the Eclipse.

To make a difference in your life, release something that no longer serves you well, wear Girasol or Rutilated Quartz, which help provide answers to questions and prayers related to the liberation and healing of something. During the lunar eclipse, you will be able to launch with desire the goal and purpose that you want to achieve in the future. To do this, ask the Moon in your mind for luck and opportunities on the chosen topic, and carry with you exactly 7 days and nights Moonstone (I recommend this for women) or Bloodstone (this I recommend for men). After that, take the crystal under the forest as a token of gratitude.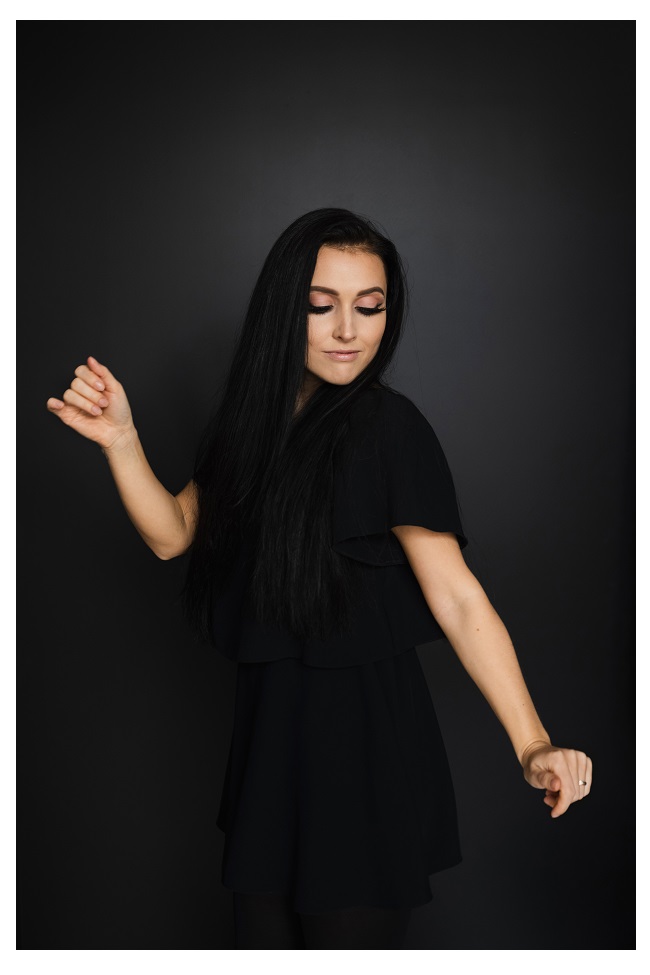 Be sure to clean your home during the Lunar Eclipse and the Full Moon so that a new beginning can reach you. Do a thorough cleaning, remove all dust, remove old stagnant items and repair anything that needs repair. Any physical cleaning process in your home will also help your wishes to be fulfilled faster. Use natural cleaning products when cleaning your home (I have also written about my recommendations HERE), use essential oils, and ritual plants. In addition to your home, cleanse your crystals by using a Vanadinite Baryte geode, which, when used at other times, also helps to balance and heal home energy.

Even before the Lunar Eclipse, think about whether there is someone in your life today with whom you no longer want to communicate. If so, the Lunar Eclipse will give you the opportunity to end the connection with that person. Carry with you Girasol and Rutilated Quartz, tell that person that day that you want to move forward with your life alone. The Lunar Eclipse gives you more strength to break the ties while giving you more confidence, courage, and the ability to do so that neither you nor the other party can be hurt. Any end could ideally be a beautiful ending. It is also important not to worry and panic on this day. The nervous energy in you does not allow wishes and desires to be sent properly, but inner satisfaction is needed. Also, deal with this emotion.

The Lunar Eclipse is a moment that no spiritually growing soul should leave unnoticed, and unused. You can also read more about all this HERE.

You can find inspiration, motivation, and guidance to move forward with life and bring innovation and change in these articles:

- 3 STEPS TP DISCOVER YOUR TRUE SELF, which will help you reach an original, genuine, and ego-free life.
- TENE LAUL – MOVING ON IN LIFE STARTS WITH ME, where I will give you inspiration on how to move forward in life, evolve, and achieve something with your own life.
- TENE LAUL – 3 KEYS TO PERSONAL SUCCESS, where I will share with you how I move forward step by step in life. I hope you find the key to your own personal success in the article.
- STOP SEEKING APPROVAL AND LIVE A FULL LIFE, where I will help you take important steps to reach a happier and more peaceful life where happiness is something sincere and genuine.
- 5 EXEMPTIONS – THE ART OF BEING HAPPY, where I help you achieve happiness by teaching you what you need to release, how to work with yourself to change dramatically.

I hope my thoughts help you find happiness in your life. Release everything that does not serve you well and move towards becoming happy!

FOR BIRTHDAYS
In May Tauruses and Gemini will be celebrating their birthdays. If you want to surprise your close Taurus or Gemini with something energetically healing and lucky, then I have a great recommendation for you - zodiac sign crystal sets, where I have chosen the very crystals that bring luck, prosperity, love, positivity, and protection to this particular zodiac sign. You will find a set for Taurus HERE and the Gemini crystal set HERE. However, if you want to make a gift to a person who was born between May 17 and 24, that is during the Taurus and Gemini cusp, then add a piece of Moss Agate or Zebra-Jasper to the crystal set, which are the luck crystals born people during this period.

Between May 1 – 31 all TUMBLED, ROUGHT, MEDITATION AND MASSAGE CRYSTALS, and EMMA WISHING STONES in LA TENE webstore and Kuressaare and Tallinn shops will be 10% off!

THE BEST NEWS OF MAY!

From May 3, we are waiting for you all again in our stores in Tallinn and Kuressaare, so that you can choose the healing crystals with your own hands. I look forward to hearing from you all, as we have filled the La Tene stores with a large number of new, wonderful, and exciting products in the intervening weeks. The selection includes new incense, smudge sticks, crystals, jewelry, beauty and health products, and much more. I look forward to seeing you in Kuressaare, Auriga center Mon-Sat 10.00 - 20.00 and Sun 10.00-18.00. We are open in Tallinn Tartu mnt 50a Mon – Fri regularly 10.00 - 19.00. On weekends, Saturdays and Sundays, we are now waiting open from 12:00 to 18:00.

But if the shops in Tallinn and Kuressaare are far away, then our comfortable webshop www.latene.ee is always open. We ship worldwide! We send all orders of at least 50 euros to parcel machines in Estonia FREE! We also send all orders of at least 150 euros to Finnish parcel machines FREE!

You will find all discounted products HERE and you will find an exciting selection of end-of-sale products at special prices HERE.